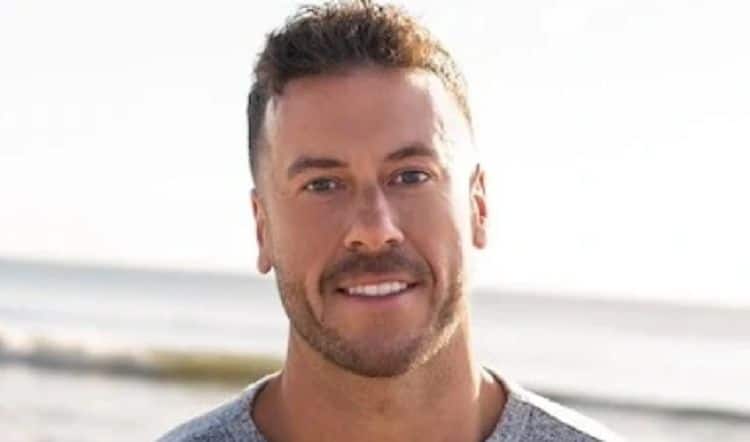 When Ryan Mula was growing up, he very likely thought he might find his future wife and have a romantic proposal, marriage, and a honeymoon period that never ends. However, he's in his mid-30s and hasn't found the woman of his dreams yet, and he's got to figure that out. He's taking his personality to national television in hopes of finding love with one of the next Bachelorettes, and we hope he can find it. Here's what we know about the man who hopes he holds the final rose.
1. He is an 80s Kid
He is actually one of the oldest men on the show this season. He's not the only man in his late 30s, but he's definitely not as young as many of the others. He was born on May 21, 1986. This means he's officially 36 as of 2022.
2. He is From Boston
He's a born and raised Bostonian. While he does maintain a bit of mystery in his life, we think there is a good chance he was born and raised in the area. We don't know much about his family, but we do know that he is someone who is proud of his past and his family.
3. He is Looking to Get Married
He's not looking to simply date a woman. He's looking to do big things in life, and one of those things is to be with a woman who will become his wife. He is ready to get married. He is, after all, nearing 40. He's ready to find a commitment, and he's ready to do things his own way.
4. He is a Hopeless Romantic
He is a man who loves romance. He is all about it, and he will go all in when he finds the woman of his dreams. He does describe himself as the kind of man who falls hard and fast. This can be a good thing, but it can also be a negative if you're not into that type. A man who knows, knows, and there is not a thing wrong with that.
5. He's Looking for a Fairytale Love
At the end of the day, he wants a wife. But, he also wants a wife who is going to help him make sure his fairytale love is real. He wants someone who laughs with him as much as possible, who always has fun with him, and who wants to be with him as much as he wants to be with her. He wants a best friend, a lover, and someone to be his everything – so hopefully, he can find that.
6. He Loves Botox
This is something he calls a fun fact about himself, and we aren't entirely sure if this means he's a fan of using Botox himself, or if he is a man who prefers his ladies to do the Botox thing. Either way, we support it. Thirty-six, after all, is when Botox became a quarterly event in my own life, and I'm here for it.
7. He Has a Dream
His goal in life is to one day open a dog rescue. He's a huge animal lover, and the idea of being able to provide dogs with a safe haven when they need it is something that brings him a lot of joy. It's a goal he hopes to make a reality sooner rather than later.
8. He has a Favorite Treat
When it comes to sweet treats, he's got a favorite. He'll choose pineapple over most things, and there is nothing wrong with that. Allow us to share that when we have pineapple during the summer, our favorite way to have it is on the grill with a little cinnamon sprinkled on top prior to grilling. Peaches are wonderful this way, too.
9. He is a Private Man
Something we find interesting about him is that he is a man who prefers to keep his life to himself. He's not sharing every single thing about himself with the world even though he's doing the reality television thing. He's keeping much of his life to himself, and we can only hope we learn a few things here and there about him as the show airs.
10. He Has a Good Job
The Bachelor and The Bachelorette franchises are good at making job titles sound prettier than they are in reality (think "entrepreneur" instead of 'Lives in mom's basement and makes paper airplanes for his Etsy shop'), but we think that the title Investment director is actually a real job. It also sounds like a good one, and he seems like he has his life together, so we are not questioning it.