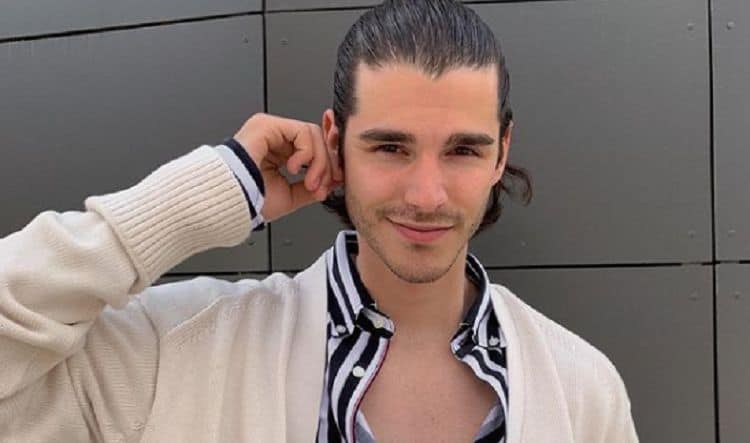 With a handsome face and a natural ability to steal the spotlight, it's no surprise that Alvaro Mel has become a star. His work as an actor has allowed him to share his skills with people all over the world, and his star is on the verge of shining brighter than he could've ever imagined. His role in the AMC series La Fortuna introduced him to an even wider audience. It has also allowed Alvaro to prove that he has what it takes to keep up with actors who have been in the business for far longer than he has. You may not be familiar with him now, but that definitely won't be the deal for much longer. Here are 10 things you didn't know about Alvaro Mel.
1. He Doesn't have Much On-Screen Experience
Alvaro made his on-screen debut in 2018 in a Spanish TV series called Bajo la red. Since then, he has only made a handful of other TV appearances. As mentioned earlier, however, his lack of experience hasn't been an issue. Those who have seen him act would probably never be able to tell that he's somewhat new to it.
2. He Loves Fashion
On top of his work as an actor, Alvaro is also a model. Fashion is another way that Alvaro likes to express himself and he has a knack for putting great outfits together. He isn't afraid to make bold statements with his clothing and he's always ready for any occasion.
3. He Has A YouTube Channel
Since its release, YouTube has become the largest video streaming platform in the world. It has given countless content creators the opportunity to share their stories with the world, and Alvaro is one of them. He has over 42,000 subscribers on his Youtube channel. Unfortunately, however, he has since removed all of his videos.
4. He Loves Art
Based on his Instagram profile, it's clear that Alvaro is a big fan of the visual arts. From paintings to photography, he has a deep appreciation for artists and what they share with the world. His love of art has also been a great source of inspiration for him over the years.
5. He's All About Positivity
Life is a wild ride, and that's not always a good thing. With all of the twists and turns that most people endure, it can be tough to maintain a positive attitude. Alvaro, however, is the kind of person who does his best to see the bright side of things and he likes to spread that energy to everyone he comes in contact with.
6. He Loves Cats
Sorry to all of the dog lovers out there, but it looks like Alvaro is more of a cat person. Although which household pet a person prefers may seem like a minor detail, the truth is that knowing whether someone is a dog or cat person can often give you insight into their personality.
7. He's Fairly Private
There are people all over the world who know Alvaro's name and face, but there aren't many who can say that they know a lot about him on a personal level. That's because Alvaro has chosen to keep many of the details of his private life to himself. While his fans would love to know more about him, it's easy to understand why he has chosen to limit what he shares.
8. He Likes to Travel
Alvaro was born and raised in Spain, but through his work as a model and an actor he has gotten the chance to see other parts of the world. He really enjoys getting to see other places and learning more about different cultures. No matter where he does, though, Spain will always be near and dear to his heart.
9. People Love His Feet
If you thought Alvaro's handsome face and acting skills were the only things people loved about him, you thought wrong. Evidently, his feet are also a big hit with lots of people. According to an online database called Wikifeet, Alvaro's feet have earned a 4.9-star rating. The website also has several photos of his feet if you want to see what all the hype is about.
10. He Has A Large Social Media Following
These days, having a large online following has essentially become a form of currency. Instead of just being a meaningless popularity contest, having lots of followers can lead to great opportunities in the real world. Alvaro currently has more than 1 million followers on Instagram and that number is only going to grow in the coming years.
Tell us what's wrong with this post? How could we improve it? :)
Let us improve this post!