Rihanna is largely recognized for her artistry as a musician and also for her work as a businesswoman. She is a Grammy award-winning singer who has not only found success in music only but has also experienced the same success in her business in the fashion and beauty industries. She was also nominated for a Golden Globe and Academy Award for her work on the Black Panther: Wakanda Forever soundtrack.
One thing that is easy to forget about Rihanna is her work in film and television. Rihanna is not just a singer or businesswoman. The superstar has also worked as an actress and has lent her talents to the big screen. In this article, we cover some of her work in movies and TV shows that you might have forgotten Rihanna appeared in.
Home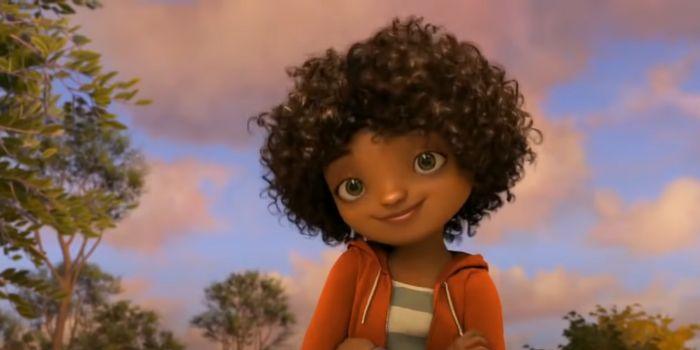 This is Rihanna's only animated role to date. In it, she voices Gratuity "Tip" Tucci, a child who is separated from her mother during an alien invasion of their home planet. Tip teams up with a nervous alien who coincidentally caused the invasion, as they journey the planet to find her mother and habitants of Earth who had been sequestered. The film was a big success and Rihanna starred alongside Jim Parsons, star of The Big Bang Theory.
This Is The End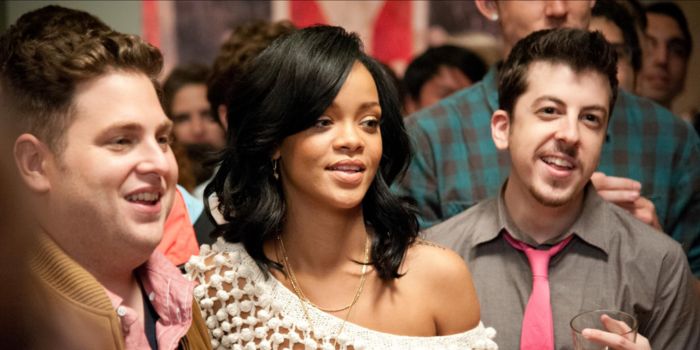 This is one film that a lot of people are not guaranteed to know that Rihanna appeared in. This is the End is an apocalyptic 2013 film where Seth Rogen and Evan Goldberg debuted as directors. The film features an ensemble cast who play fictionalized versions of themselves. Jay Baruchel, James Franco, Jonah Hill, Emma Watson, Michael Cera and Danny McBride, are some of the cast members and Rihanna plays herself. They all have to deal with a world that is going through apocalyptic events as described in the book of Revelations. The film was a commercial and critical success, making a lot of money at the box office and resonating with critics who praised mostly the film's humour.
Valerian And The City Of A Thousand Planets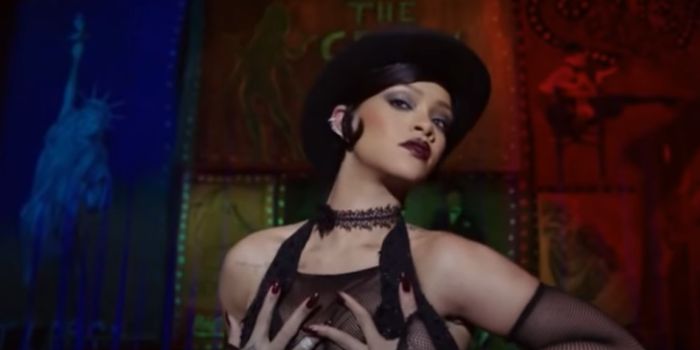 Valerian And The City Of A Thousand Planets is a science fiction film that is based on a comic series. Rihanna does not play the lead role but her performance as Bubble, a shapeshifting performer is enthralling and equally entertaining. She helps the lead character to find his partner who had been kidnapped by a cannibal clan and dies in the kerfuffle that followed. It was a box office fail and received mixed reviews from critics but overall Rihanna put on a brilliant performance that relied on her skills as a singer and dancer.
Ocean's 8
Ocean's 8 is the all-female-cast version in the Ocean's film franchise. It is a loose sequel of the Oceans 11, 12 and 13 films. Sandra Bullock is recently paroled con artist, Debbie Ocean, who has put together a plan to perform a heist during the upcoming MET Gala. The target is a Cartier necklace worth $150 million. Rihanna is once more part of an ensemble cast that featured Cate Blanchett, Anne Hathaway, Mindy Kaling, Helena Bonham Carter, Sarah Paulson and Awkwafina. Each character played a key role in the completion of the heist and Rihanna who played a character called Nine Ball was the tech specialist of the group.
Bates Motel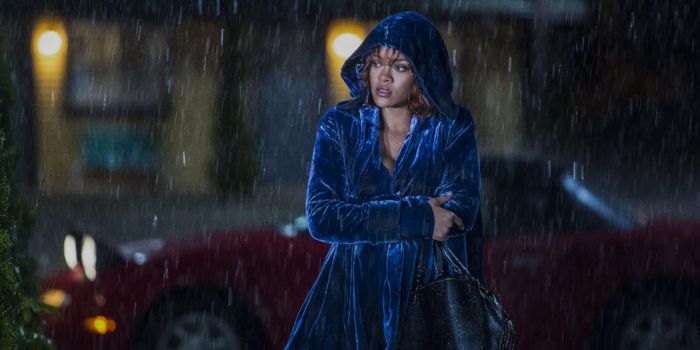 Playing Marion Crane in Bates Motel was Rihanna's first and only acting role in a TV show. Rihanna played the iconic Marion Crane in the TV show. The character first appeared in the Psycho novel which informed Alfred Hitchcock's iconic movie of the same name, and later the Bates Motel TV show. Keeping to the modern tone of the TV show, Rihanna plays a contemporary version of the Crane. Rihanna's performance was well received and she got praise from the show's producers and critics as well.
Battleship
This is one of Rihanna's movies where she does not get a lot of praise for her acting. As a matter of fact, she won the Golden Raspberry for Worst Supporting Actress. In her defence, this was her first acting role and since then she has only gotten better at her acting and is now acknowledges as a talented actress. In Battleship, Rihanna is Cora Raikes a naval soldier who is at the forefront of an alien invasion.