After emerging in 2001 in Ricky Gervais and Stephen Merchant's acclaimed series The Office, Martin Freeman has proven himself to be one of the finest actors in the world. Despite his successful climb to Hollywood TV shows and movies, Freeman has also stayed true to his British roots. He has showcased a tremendous range as an actor through a varied plethora of roles.
His role in The Office shot him to new levels of fame. He starred opposite Benedict Cumberbatch in the BBC's hit series, Sherlock, even bagging himself a Primetime Emmy. He then went on to break Hollywood when he landed the role of Bilbo Baggins in Peter Jackson's The Hobbit trilogy. Here's the best movies and TV shows starring Martin Freeman.
The Office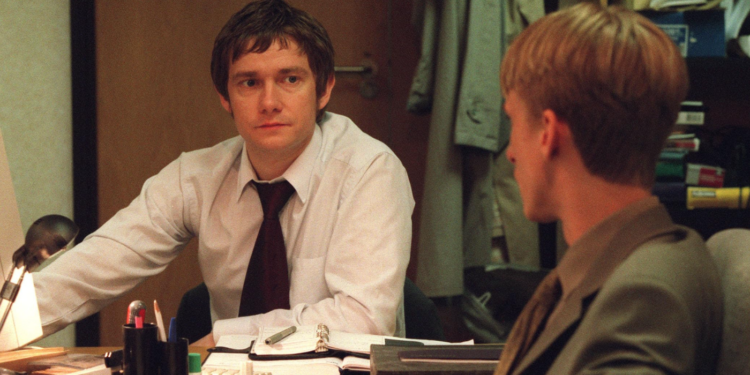 The Office was a pioneer in the genre of mockumentary style comedies. The beauty of the series was that the cast was made up of people that nobody knew yet. This was a perfect way to trick people into thinking the show was actually a real documentary. However, a few episodes in, viewers started to realise that the show was scripted, but they stuck around for the laughs.
Freeman played Tim Canterbury, a bored paper salesman who is well and truly stuck in a rut. While there were many great characters in the show, Tim's "will they, won't they" relationship with Dawn (Lucy Davis) served as one of the series' main storylines right through to the final episode. The Office launched the careers of everyone involved. Furthermore, it is still considered a classic to this day. It is no wonder The Office ranks high among Martin Freeman's movies and TV shows.
Nativity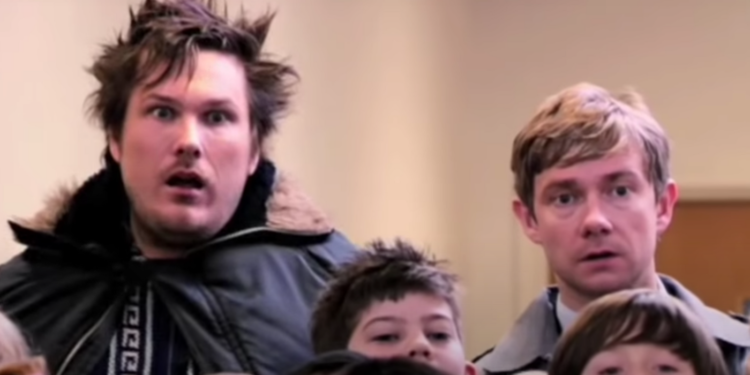 After an actor achieves worldwide recognition, it can be difficult to decide where to go next. After the glaring success of The Office, Freeman took on small roles in films like Hot Fuzz, and Confetti. However, his first lead role was right around the corner. Nativity is a heartwarming film that saw Freeman play a primary school teacher tasked with putting on a Christmas nativity play. Freeman forefronted the film with tons of heart and humour. His dynamic role made the film perfect for both kids and adults, with plenty of jokes and references that everyone can appreciate. It has gone down as beloved family film that captures the true magic of the holiday season.
Fargo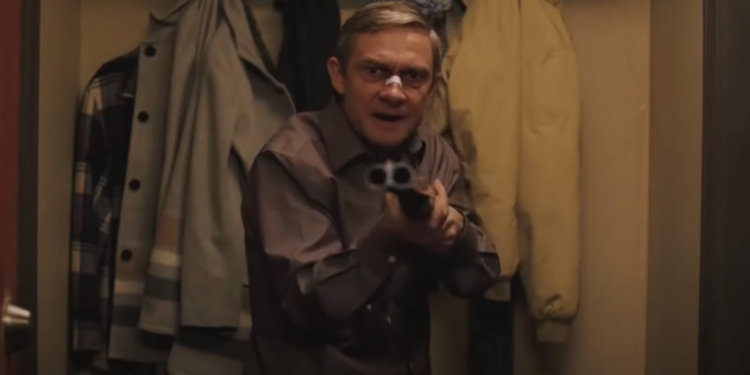 The first season of Fargo was released in 2014 and boasted a star-studded cast, including Billy Bob Thornton, Bob Odenkirk, and Martin Freeman. Showrunner Noah Hawley delivered a unique and captivating TV show that flipped the crime genre on its head. Unlike most crime dramas that focus on solving a mystery, Fargo starts with the crime. It then lets the viewer witness the chaos that unfolds in the aftermath.
Out of the stellar cast, Freeman shined in a role unlike anything he had done before. His character, Lester Nygaard, sits at the epicentre of the chaos after killing his wife in a fit of rage. What follows sends him on a dark path that only continues to escalate. Fargo proved that Freeman had the ability to lead a drama, and further cemented him as one of the best of his generation.
The Hobbit: An Unexpected Journey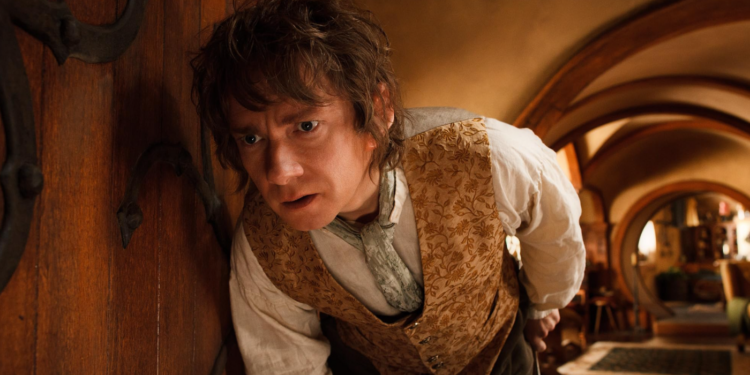 Another notable entry among Martin Freeman's movies and TV shows is The Hobbit: An Unexpected Journey. The movie saw Freeman take on his biggest budget movie of his career. The film tells the story of Bilbo Baggins and his unexpected journey to reclaim the lost dwarf kingdom of Erebor. Filled with incredible special effects and breathtaking landscapes, Peter Jackson transports the viewer right into the heart of Middle Earth. Freeman gives the performance of his career in this movie, perfectly capturing the essence of the beloved character. After the massive success of the film, Freeman went on to star in two more sequels, further boosting his profile to larger audiences.
Black Panther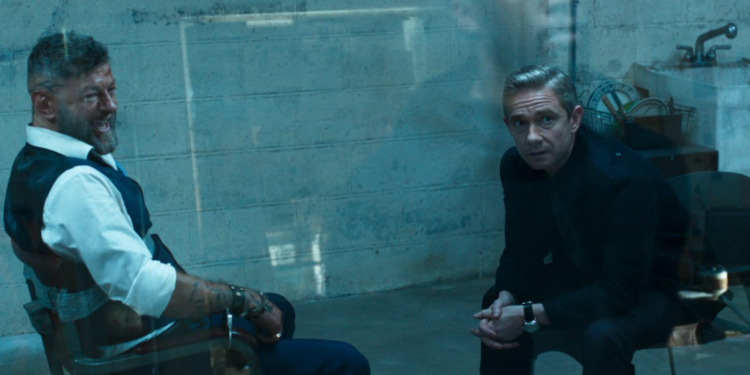 In 2018, Martin Freeman got the chance to star in one of the most groundbreaking movies of all time – Black Panther. Amongst an eclectic ensemble of actors, Martin Freeman stands out in his role as Everett K. Ross. Freeman brings his signature wit and charm to the character, creating a memorable and enjoyable performance that perfectly complements the rest of the cast. His chemistry with Chadwick Boseman's T'Challa is particularly impressive, adding an extra layer of depth to the film. Black Panther is a visually stunning and socially conscious movie that has become a cultural phenomenon, and Freeman's performance is a highlight of the film. Additionally, Freeman reprised his role in the Oscar-winning sequel, Black Panther: Wakanda Forever.
The Responder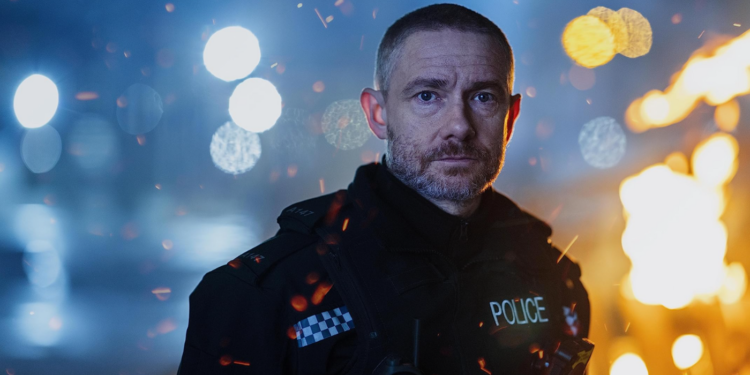 Despite breaking into Hollywood with great success, Martin Freeman proved he will always return to his British roots if the material is right. The Responder is a captivating drama that follows Chris Carson, a troubled night-shift policeman who tangles with a local drug lord. As he simultaneously battles to keep his family together, Chris finds himself protecting a young girl who has fallen victim to a vicious criminal gang.
Freeman adopted a Liverpudlian accent for the role, and fully immersed himself into his character. His raw depiction of a complex man wrestling with morality gained him a BAFTA nomination. Season two is already in the works and will land on BBC in late 2023.