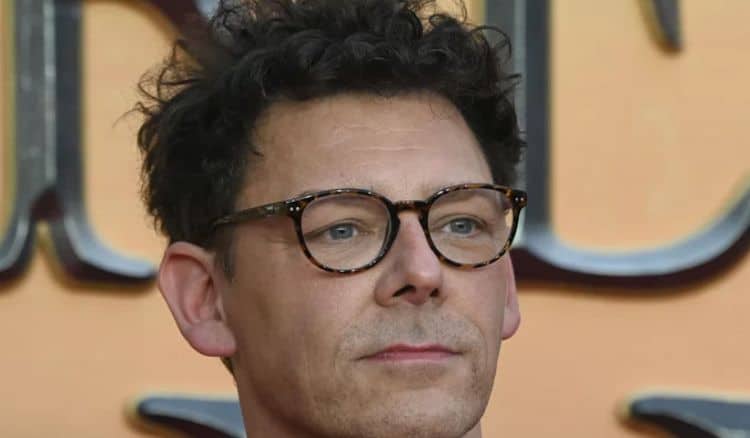 When it comes to acting and the people who are in the business, there is no one more mysterious yet talented than Richard Coyle. He is a man who has done some big things with his roles, and he has made it clear that he is not going to sit back while others take on the roles he wants to play. He's in the news lately because he is playing the part of Albus Dumbledore's estranged brother in the newest Harry Potter movie all about the elusive and powerful Dumbledore, and he is getting quite a buzz from this role. His fans are excited, and everyone is dying to learn more about him.
1. He is English
Born and raised in a small English village, he grew up in England. His hometown is a small town called Sheffield. His family lived in the area because his father was a builder. He lived there, went to school there, and made his core childhood memories there.
2. He Was Born in the 70s
His date of birth is officially February 27, 1972. He is officially in his 50s as of the beginning of 2022. We don't know how he ushered in this new era of his life, but we imagine he probably did exactly what he wanted to do to welcome 50.
3. He's Been Acting Since the 90s
It was 1998 when he got his first official start in the acting industry. He is a man who does things his own way, but it was a role in a television adaptation of Macbeth that shot him into the world of acting and stardom. He hasn't looked back since.
4. He is Divorced
When he was in his very early 30s, he wed for the first and only time. His wife was actress Georgia Mackenzie, who is two years younger. They met when he was a brand-new actor working a project called Up Rising in 1999. They wed a few years later in 2003, and their divorce was finalized in 2010.
5. He is a Proud Father
We don't know much about his child, other than the fact that he has a child who was reportedly born in 2008. This coincides with his marriage to his first and only wife. Rumor has it that his child's name is Purdy Coyle, but we know little to nothing other than he is a father and proud to be one.
6. He's from a Large Family
What we do know about his family is that he himself comes from a large one. He is the second youngest of his siblings, and there are many of them. His parents had five children. Not only did they have five children, but they also had five sons. There are no girls in the family.
7. He Accidentally Came into Acting
While working as a ferry, he was an entertainer. He was doing this while he was younger to make a little cash, and someone told him that he was talented. That someone was a theater director who told the young man that he was a talented young man who should see what he could do to pursue a career in acting.
8. He is a College Grad
When it was time to go to college, he chose to study something interesting. He studied language and philosophy. He studied at the University of York. His graduation was in 1995, and he then began to study at the Bristol Old Vic Theater School. If you don't know anything about this theater school, you should know that it is one of the most prestigious in the world.
9. He is a Private Man
One thing that Richard Coyle is without any question is private. He is a man who does not discuss his personal life. He does not discuss what he is doing outside of his work. He's been linked to a few different women over the years, but never for long and never really on the official side. His marriage is the only official relationship he's been in, and no one knows why he and his ex-wife chose to divorce.
10. He is a Good Secret Keeper
It was early in 2021 when he made the announcement that he would be playing a character in a new Harry Potter movie called "Fantastic Beasts: The Secrets of Dumbledore," yet he did not tell the world who he was playing. He kept the secret that he is Aberforth – the brother to Albus – for nearly a year.
Tell us what's wrong with this post? How could we improve it? :)
Let us improve this post!