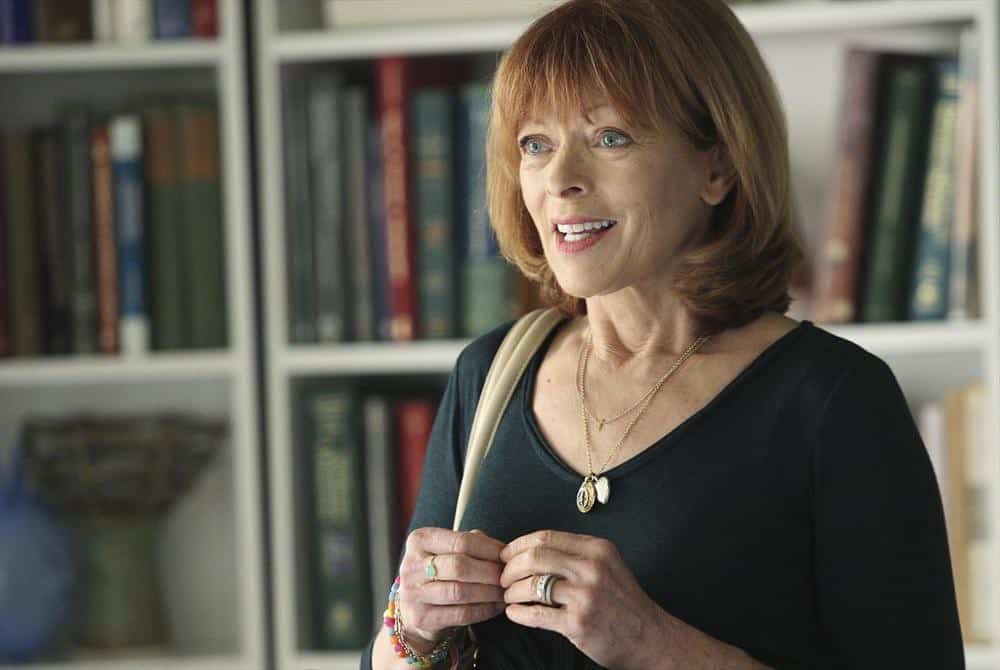 The previews for this week's Resurrection hinted that not everyone would survive the episode.  However, on a show that's focused on the dead returning to life, it's hard to tell if this major death will actually stick.  For once I'm hoping this character is the exception and he doesn't come back, but I'll talk more about that later.  There's still plenty other drama to address!
Margaret made the connection between the younger man who put in an offer to buy the Langston factory and his grandfather.  We know from flashbacks that William Kirk is one of the men who perished in the fire that her family covered up.  She doesn't know for certain that he's also Returned but she's quick to threaten his grandson to "kill the deal and stay the hell away from [her] family."  There's a real lack of communication amongst the Langstons because Henry goes right ahead with the plans.  He's now even putting his house on the line for a business loan, which means if and when the Kirks finally take their revenge, Henry could lose everything.  Maybe if Margaret runs into William herself she'll be able to make him disappear before it's too late just like she did to Barbara.
People started dropping their Returned loved ones off at Tom's new church as if it was a shelter for unwanted pets.  They're all only doing this out of fear of catching the mysterious illness that has started affecting humans.  Speaking of which, the only known human infected is Ray, and he's not in good shape.  I actually wish it had been him who died by the end of the episode rather than Tom.
That's right, Tom was run over by Carl. Probably with the intention to get him to stop helping the Returned.  But what if Tom doesn't return?  Maybe since he's a pastor he would find peace and not have a reason to return.  He is one of my favorite characters but for the suspense of the show, I hope he doesn't come back.  At least not right away, since there's no rhyme or reason to explain why only certain people are affected.
The latest development in Tom and Rachael's relationship was so bittersweet.  He found Janine's crazy diary all about "her" baby, and that really forced him to admit his true feelings for Rachael because of course she still loves him too.  It would've been too perfect if they lived happily ever after with their baby.  There's always a chance for that to happen so long as he returns and the baby is born healthy.
Who knows though, this baby's amniotic fluid may be the miracle cure for the deadly virus.  Maggie put two and two together when thinking about Rachael's quick recovery.  With so much about this illness still a mystery, it can't hurt to experiment with a bit of extracted fluid.  I wonder if it will actually help, and if it does, how can Maggie replicate it to heal everyone who falls sick?
As usual, so many questions were posed and none were answered.  That's okay though, we've got a little bit longer to enjoy this shorter season.  Keep watching to ensure we get a renewal in the spring!
Photo via ABC