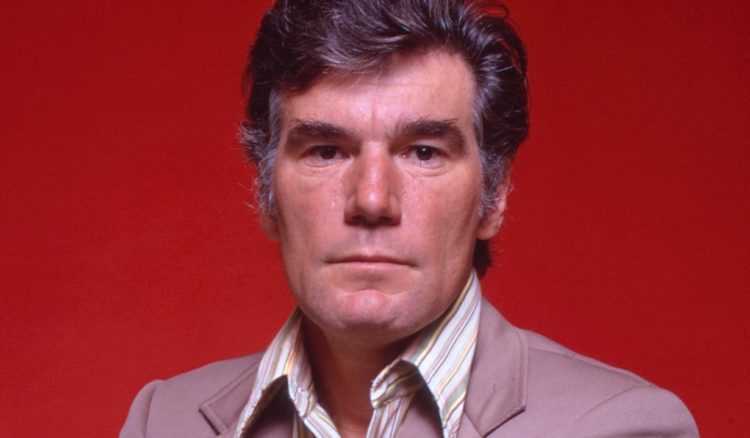 We've all got to go sometimes. It's bound to sound crass and even absolutely rude to some ears, but it's the unvarnished truth, and an inevitable part of life that we don't get to escape, no matter who we are. But the best part about this life is that we have the chance to make someone remember us depending on the choices we make and the moments we leave behind. Another prominent member of Hollywood passed away recently as Mitchell Ryan, who many people will remember in their own way, has joined the list of those that will be missed in the years to come. Having been a part of Broadway, cinema, and TV, Ryan is one of those that many people can't help but recall in one show or movie where a part of his personality came to the fore and made people believe that his talent was absolutely real and not overrated in the least. It's very easy to say this since Ryan was the type of actor that had the goods and was able to do what was needed for one production or another, but did start to fade just a bit as the years went by.
To be realistic, this is common among many actors as they find that their careers might take a dip now and then. Some actors can light up the screen and then disappear for a while, but others, like Ryan, tend to stick around and keep doing their thing even when times get a bit thin. There are no doubt plenty of people who would argue with this estimation, but the truth of it is that actors such as Ryan can shine and then, without any rhyme or reason, can dim just enough to be pushed into the background. But one thing they don't tend to do is disappear for any length of time to make a resounding comeback.
If nothing else, Ryan was the type of actor that could anchor himself within a movie in a way that made it clear that he was there to be noticed, but that he also wasn't the biggest name in the picture. One such movie that comes to memory is High Plains Drifter, in which he plays the character of Dave Drake, one of the many corrupt individuals in the mining town of Lago. There's no doubt that he's a corrupt individual since Ryan played the character well enough to make it clear that he might have spoken of the town interests, but he had only one interest at heart, and that was his own. The character was gunned down by the same outlaws that the town turned on before the movie ever started, which was kind of a fitting end since Drake, much like the rest of the men that ran the town, was meant to be a coward that posed as a powerful individual. One thing that Ryan was good at playing was a villain since he had a very charismatic way about him that left it easy to avoid trusting his characters completely since it always felt as though there might have been a knife held behind his back, or something up his sleeve that wouldn't bode well for anyone that didn't share his interests.
Another villainous character that he's been remembered for is General Peter McCallister, from the first Lethal Weapon movie. This was the type of villain that everyone knew was a villain since his controlled manner and stoic appearance didn't crack until the very end when he was facing death and knew there was no way out. McCallister was the type of villain that expected things to work as they needed to, and for his power to never be questioned, since how he conducted himself was that of a very professional individual that didn't brook any nonsense and was demanding in his way when it came to what he expected. Some might think that this type of villain is easy to come by, but finding an actor that can make it work and avoid any chinks in the armor so to speak, is kind of tough since there are actors that can make it happen, but might be lacking one crucial detail. Had Ryan been given anything other than his commanding mien, it might not have worked quite as well.
Yet another great character that was minimal within the movie but was still convincing as kind of a sleaze was that of Mr. Allan in Liar Liar with Jim Carrey. From the start, Mr. Allan sounds like someone that gets his butt kissed quite often by those that work for him, as Fletcher (Carrey) is desperate to get his attention when it comes to being made partner in his law firm. When Mr. Allan is finally revealed it's seen that he's kind of a jerk posing as a decent human being, and this is only furthered when he comments on how kids are great leverage in a divorce case. It feels easy to say that a lot of people would take a step back from such a character, but Ryan played this character just as well despite his lack of screen time. At the end of the day, Mitchell Ryan played more than just the villain in his career, and he's left behind a legacy that might not be as memorable as others, but it's still something to be celebrated all the same. We've all got to go, as I said, but what we leave behind is sometimes great enough to quell the sadness. Rest in peace sir, you'll be missed.