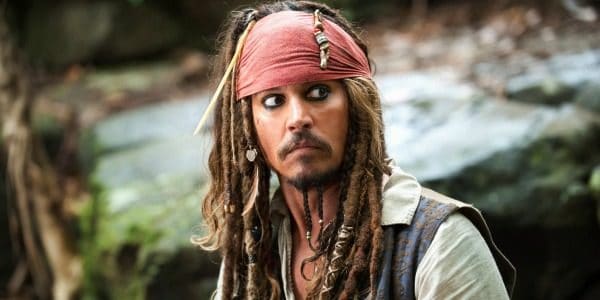 It is said that Johnny Depp earned over $260 million from the franchise. Jim Carrey is probably the second actor who has earned this much while working for another universe. It's safe to say that Jim Carrey is one of the most successful and well-paid stars in the world. He is living an almost perfect life. He has a loving partner, a nice personality, and a successful career. If you are a fan of Jim Carrey, you will think that he does not have various reasons to be regretful or sorrowful in his life. Why not? He is earning a living doing what he loves. He has a huge fan following on social media, and of course, he is praised for every single role he plays. Throughout his career, the Canadian actor has played a variety of roles. Some of them gained more popularity, while others remain a little unnoticed.
From Stanley Ipkiss in The Mask and Lloyd Christmas in Dumb and Dumber to Tom Popper in Mr. Popper's Penguins, Jim Carrey has a huge list of hit television series and movies to his name. The 59-year-old actor has been featured in different genres of movies, but he gained much popularity as a comedy actor. Until now, his work has given him a great amount of wealth. If I am not wrong, his net worth is something around $180 million. Despite being so popular and rich, Jim Carrey misses the role that could have made him richer than ever. His wealth, career, and success graph could go up if he had taken this character. Unfortunately, the actor missed the role. The chance is that the actor will miss and talk about it throughout his life.
A history of missing various opportunities
As a fan of Jim Carrey, I have read a lot about the actor and I know that he has missed not only one role that could make him richer but also many characters that could give a whole new look to his professional life. For example, in 1984, he was in talks for the role of Rick Gassko in the movie titled Bachelor Party. This role was then given to Tom Hanks who played it very well and it increased the popularity level of the actor to an extent.
After a year, things became uncertain once again when Jim Carrey missed out on another big character. Scott Ridley, a reputed director, was working on a fantasy adventure drama called Legend. He had Johnny Depp, Robert Downey Jr., and Jim Carrey in his mind as the main characters. None of them could make the cut, and Tom Cruise was eventually signed for the part. In 1992, Downey Jr. took an important role from Jim Carrey and portrayed Charlie Chaplin in Richard Attenborough's Chaplin. Similarly, in 2000, Ben Stiller was chosen for the role of Gaylord Focker (Greg). He played this character wonderfully in Meet The Parents. Jim Carrey also became the second thought for Stu Shepard in Phone Booth (2002) that led filmmakers to select Colin Farrell.
The biggest shock for Jim Carrey
All these were little messes for Jim Carrey, as actors and actresses keep getting such experiences. However, the biggest shock was when he missed his most lucrative deal. In 2002, after being rejected by a number of studios and brainstorming lots of ideas, writers Terry Rossio and Ted Elliott came up with a Disney-commissioned script. It was ready for production, and the name of the movie was Pirates of The Caribbean: The Curse of The Black Pearl.
The story of this film revolved around an effective and amazing pirate called Captain Jack Sparrow. In addition to Jim Carrey, Christopher Walken and Michael Keaton were being considered for the role. The production team and casting were very clear about the uniqueness of this character. Unfortunately, the scheduling had a clash with Jim Carrey's classic comedy movie Bruce Almighty. This is why he missed a wonderful and well-paid project.
The role of the effective pirate in Pirates of The Caribbean: The Curse of The Black Pearl is what could get Jim Carrey $300 million. Johnny Depp was finalized for the project and Disney invested $140 in the production of Curse of the Black Pearl. After its release, the film took a little time to become a sensation. It made nearly $46 million on the opening weekend. By the end of the year, it has become one of the highest-grossing movies of 2003. It grossed more than $515 million. This led Johnny Depp to get an upfront salary and bonus of $10 million. In total, the franchise gave him more than $300 million.
Tell us what's wrong with this post? How could we improve it? :)
Let us improve this post!