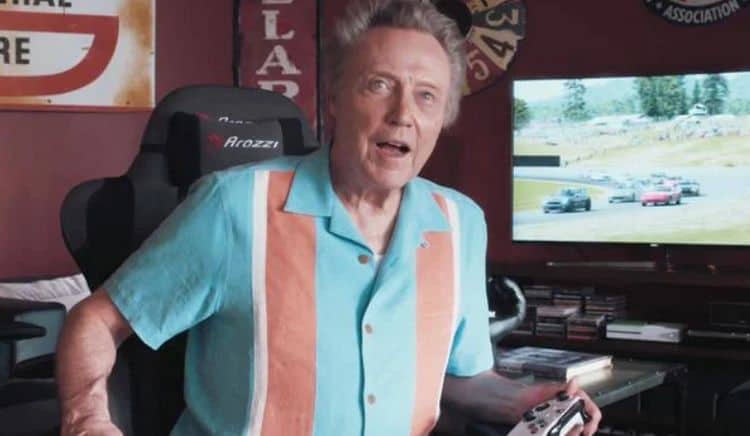 There are actors that have to rehearse their lines over and over and get into the proper frame of mind, and then there are performers that are simply there when they need to be since they're all about being in the spur of the moment. Christopher Walken has been a guy that has for a long time operated under the idea that he's a performer, not an actor, and has been pretty candid about it since he's not of the mind that he's simply not capable of becoming someone else, as he's said in the past. He has a great deal of respect for those that can, but he's never considered himself to be one of those that can get into the headspace of someone else in order to become a different character. When you watch his movies it's a little bit obvious but at the same time, he's such a great performer that it doesn't really matter, especially given that he's starred in movies that make great use of his personality and he's been able to adjust his act just enough to take on whatever role he's been cast in. It's kind of hard to complain about Walken's role in a movie unless it's insanely ridiculous, and even then it's hard since he's such a great addition to a lot of movies.
Seriously, the guy has one core act, but it can encompass such a great range that no one really ever worries about whether or not he fits in the role he's been given. In the movie Joe Dirt, he was a former mobster that was being protected by Witness Protection and while his character was ridiculous, it still worked since he took things over the top in a way that made his role worth more than the movie at some points. When he starred as the lead villain in Balls of Fury he was just as over the top and even goofier, but he played his part for all it was worth and made it into something that was actually one of the best parts of the movie. The point is that while Walken has one default act that gives with each movie, there are so many different settings to it that he can go from serious to funny to ridiculous to absolutely horrifying if he needs to as he did in Sleepy Hollow as the Horseman. It's a funny fact that he revealed that he's not great at horseback riding and horses don't tend to like him very much. A lot of people have said this about horseback riding and it comes from fear of being in the saddle with what they feel is no control. The problem is that horses can pick this up in the body language from the rider and might at skittish, which doesn't boost the confidence of most riders who are already unnerved.
Getting back on topic, Christopher Walken is simply the type of guy that can be depended on to make his way into a project and simply perform to the level that people need him to since he's that good and he's been at it so long that it's likely second nature to him to hit the set and get into character since he's never out of character. With Walken what you see is what you get, and while he does change it up just enough from movie to movie to make it convincing, he's more or less the same guy that you see in any movie since he's not stepping into someone else's shoes when he performs. If a person was to sit and watch his movies they would see a lot of the same tics, the same gestures, and would realize that he only modulates his voice as needed in any given scene, he doesn't really speak differently or affect any new or different voice since that's just not what he does. It's impressive to think of since when a person might think of Walken they'd be hard-pressed to think of any role he's taken on that's so different from any of his other roles, and yet thanks to costumes, makeup, and various other effects that have been used in his movies he's still able to create very different and distinguished characters that people wouldn't think of comparing to each other. That's just how the guy rolls, he's good enough to come on the set and start talking in the same tone, at the same pace, and yell or growl as he needs to in order to get his point across. When he yells it's actually pretty amusing since he doesn't do it often and there's usually a very good reason.
Out of all the legends that are still with us, Walken is one of the best since the moment he steps on the set, it's bound to be magic. Just don't forget the cowbell. Walken fans will get it.