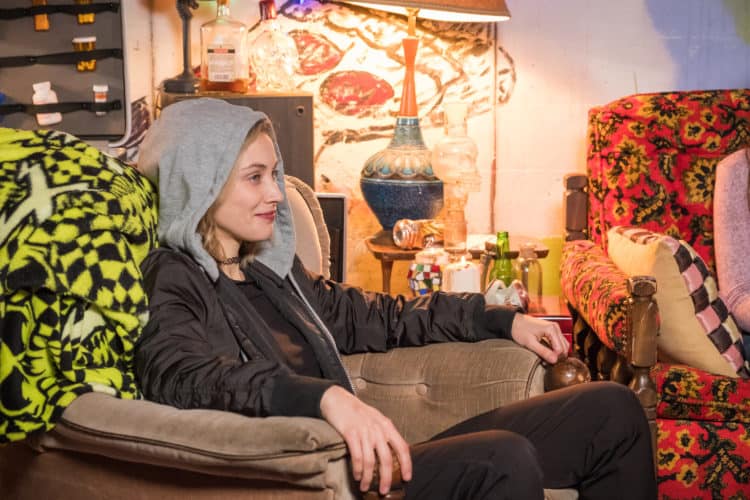 Born on April 4, 1987, Sarah Gadon is a renowned actor who has featured in several top-rated films. She first earned her fame when she made an appearance in the films Cosmopolis and A Dangerous Method. With the experience gained in these appearances, her career continued to grow and she was booked to take up roles in other TV series including Mutant X, Are You Afraid of the Dark, Life with Derek, Oracle, and In a Heartbeat. Sarah has also been doing voice acting and in this role she has lent her voice while featuring in Wayside, Ruby Gloom, and Mattimeo to mention a few.
Education
Sarah was born in Ontario. Her mother was a teacher while her father was a psychologist. Her older brother is called James and one thing you might never have noted about her is that she has both Italian and British ancestry. Through much of her teenage, she practiced dancing and she was a student at Ballet School of Canada. She also attended performing arts classes at Claude Watson School. By 2014, Sarah had completed a degree course at the University of Toronto (Inns College, Cinema Studies Institute).
Start of her career
You might have thought Sarah Gadon began acting after she graduated from college, but the truth is that she has been in the field since she was 10. She appeared for the first time in La Femme Nikita as Julia (1998). In the few years that followed, she appeared in different episodes in TV series. It is through the passion and the great input she infused into her career that she has managed to become the successful actor she is today.
Of her family name and mixed ancestry
As mentioned earlier, Sarah shares both Italian and British ancestry. Her paternal grandfather held a Canadian-French descent. The family name they currently use was initially Gaudon, which is drawn from French. The family of her mother is Italian and has roots in Abruzzo, so she can confidently claim she enjoys both British and Canadian ancestry. She draws pride in borrowing from both sides, and this might be the reason she is always open to learn new things.
An accomplished dancer
Apart from pursuing acting as a career, Sarah Gadon is also a professional dancer after attending dancing classes at the National Ballet School in Canada. Although she did not get the chance to exercise this passion fully, she has showed her love for dancing and she regularly practices on her own. She says this is one of the dreams she had and the fact that she ended up in acting it is still a fulfillment of her wishes to become an accomplished celebrity in the film industry.
Awards garnered
Sarah has also garnered several awards for the various roles she has performed in her career as an actor. In 2014, she won the Canadian Screen Award for her role in Enemy in 2013 where she took up a supporting role as an actress. In 2016, Sarah Gadon was awarded the ACTRA Toronto Excellence Award.