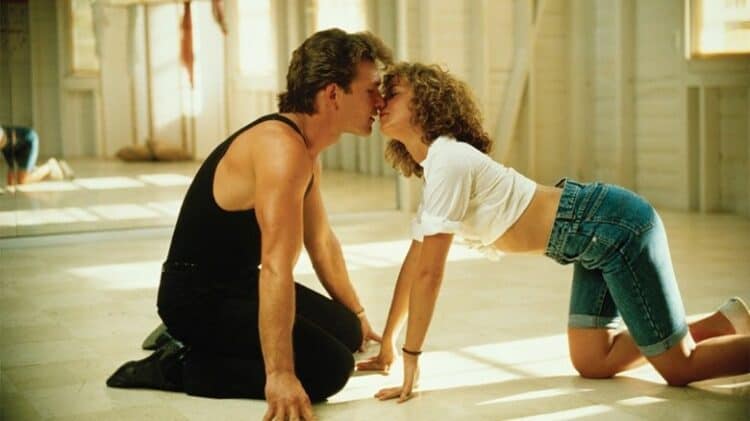 It's tough to say that there's no need for a sequel to Dirty Dancing, but there are at least a couple of reasons that it might not be a good idea. The fact that Jennifer Grey had a nose job years ago isn't a good enough reason to say no to this movie, but the absence of Jerry Orbach and Patrick Swayze would be reasons why a lot of people might say no. There is still a way to make it happen, which could be why it's still thought that this might be on the back burner at the moment. Plenty of people can admit that this was a fun movie no matter if they like romance flicks or not, but whether it really needs a sequel is still a good question that needs an answer. Without Orbach, it might be possible, but without Swayze, it would feel a bit awkward since like it or not, Swayze was the heart of this movie. Grey was a great character, but even if she was the female lead, she needed Swayze to make this work.
That's one big reason why this movie feels like it would be kind of an odd idea to push forward since, without one of the biggest stars around to keep the idea moving forward in a positive manner, it does feel as though the script would need to pick up the slack in a big way. The fact is that while Grey's story might be interesting, it would need to add in plenty of mention of Johnny to make people feel something for this new movie based on what's remembered from the first movie. The idea that emotions play a part in how people connect to movies is a huge and unmistakable element that can't be discounted if a person is smart anyway. To say that there's a great deal of emotional investment on the part of the fans that love this movie is putting it lightly.
The movies from the 80s and 90s have been getting the reboot treatment for a while now, and it's fair to state that some of them absolutely deserve it, but not all of them would be smart to bring back since some were great as they were, and bringing them back might not be the best idea. Dirty Dancing did spawn a couple of sequels that didn't really have much to do with the original movie, but a lot of people are of the mind that this would be a great idea to see again, even if there's no real idea of what might happen once it's released onto the screen again if it ever is. There are a lot of questions to consider, such as what happened between Baby and Johnny, if they stayed together, got married, had kids, or if Johnny ended up being someone that had to move on. That last part doesn't feel like it would be accepted by the fans, as the couple felt like they were rock solid by the time the movie ended. But it does feel as though Baby's sister, Lisa, might be the type to make her way through one or two husbands in the decades that have passed, and maybe even had a few kids.
But at this point, if the movie is on its way, the script is going to be the most important part since while the cast members are important, as it needs to happen that Baby and her fellow cast members are given their proper respect, but the overall story needs to be well-crafted and needs to take into account a lot of different factors, the most important being how things have changed over the decades since the first movie. One has to remember that Dirty Dancing was set in the early 60s, which means that in the timeline of the movie if the sequel were to be set in the current era, nearly 60 years would have passed since Baby met Johnny. If the sequel was set in the 90s it might make a little more sense, but if it was set in modern times then Baby would be an elderly woman at that time since she was a teen at that time.
So, could this movie be given a successful sequel? Yeah, it probably could, but saying whether or not it should happen is still a bit tough. It's a desire to see what happened to everyone since plenty of the characters would have passed away at this point, but several of them could still be alive and kicking. The way things would shake out decades later would be kind of intriguing, but trying to reconcile the loss of Johnny and Jerry Orbach from the main plot would be tough to take. After all, some of us wanted to see Baby's father actually do more than apologize to Johnny.
Tell us what's wrong with this post? How could we improve it? :)
Let us improve this post!