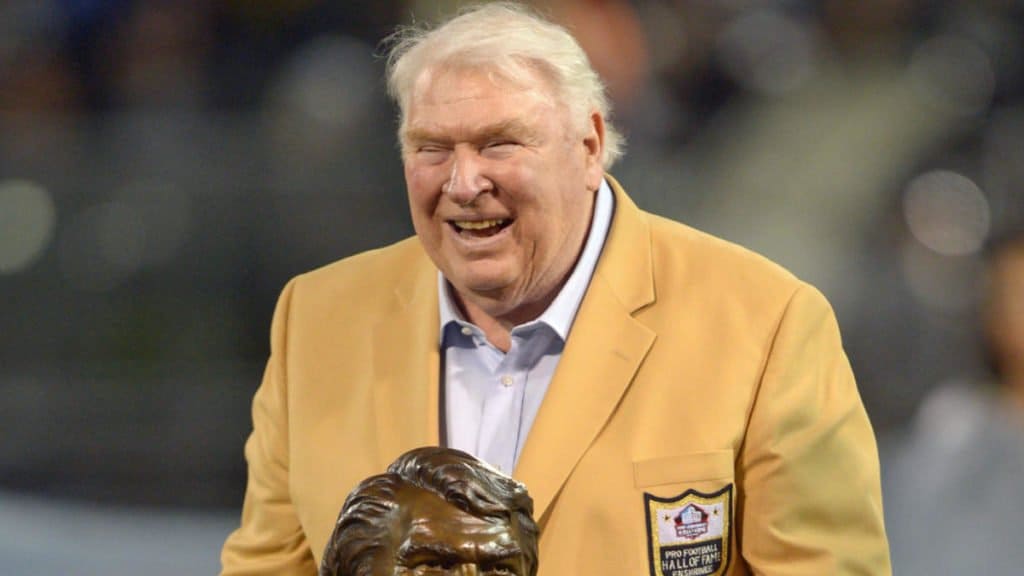 Most people are resigned to the knowledge that one day we'll lose people that meant something to us, that we'll see everyone age and eventually pass on, but it only eases the moment, it doesn't really take away every last bit of the sting. No matter what a person felt about the former Raiders coach John Madden, it's easy to state that he brought something to the National Football League that people aren't bound to forget any time soon. As an athlete, Madden could be said to have a great amount of insight into the game that he came to be involved in for much of his life, and while there are plenty of people that might have said many disparaging things about him over the years, there are just as many, if not more, that would state that he was a highly respected individual in the NFL even after his retirement. The fact is that even those that might not have liked him could have easily stated that they respected him enough to at least give a heartfelt 'rest in peace'.
With such a long and storied career it's not hard to say that writing a book or two about Madden and the things he went through would be easier than trying to condense it all into a few paragraphs, but the things that many people are bound to remember him for came later in life when he was done with coaching and had become a sports broadcaster alongside Pat Summerall, which was a combination that some folks loved and others couldn't stand. The fact of the matter is that the two men were actually well-matched and provided a bit of comedy along with the talents that had brought them to their respective positions in the first place.
In fact, they actually appeared together in a movie titled The Replacements in their regular roles, but for a fictional league that had them calling games between various teams and the Washington Sentinels (How about it Washington?). The movie wasn't focused on the two men, but at the same time, they were heard throughout the feature as they continued to deliver one line after another, providing the type of commentary they'd been known for at that time. Madden also had a cameo role as himself in the movie Little Giants as well, in which he and several other NFL personalities stopped to ask for directions and ended up helping a peewee football team to gain the confidence they needed while giving them a few other psychological tools that could help them to prevail against their rivals. In short, Madden showed that he was a versatile individual and wasn't entirely bound to the NFL, but could use his larger-than-life personality to great effect when it was needed. A lot of people throughout the years had a number of misconceptions about Madden and what he was all about, but the truth is that the guy wasn't exactly out to make himself a legend, but he was out to do what he felt he was good at, and in the process, he impressed a lot of people and managed to become someone that people looked up to in a big way.
There are a lot of things to be said about John Madden since the man's career had its high and low notes, but through everything that came his way he accepted the accolades and he dealt with the defeats in a manner that people could easily state was dignified and reasonable most of the time. He was human to be certain and made his share of mistakes along the way, but in the end, people are going to say and believe what they want, and while Madden was an impressive figure that had earned the praise that was heaped on him, many had an issue for reasons of their own or because of something they perceived was wrong with Madden's career or his character. It's tough to say what people are going to think about one person or another, and why such a thing might happen, but in the end, it can usually be chalked up to one's own perspective and whatever reasoning they have for feeling that way.
At the end of the day, John Madden was someone that a lot of people admired or couldn't stand, and that's the truth of it. He was a man that did great things and became the type of personality that many saw in a number of different ways, not the least of which was the lovable, goofy guy from so many different TV commercials. But to say that John was an intelligent and confident man as well would be accurate since when it came to football he knew what he was doing and what he was talking about. Rest in peace sir, you'll be missed.