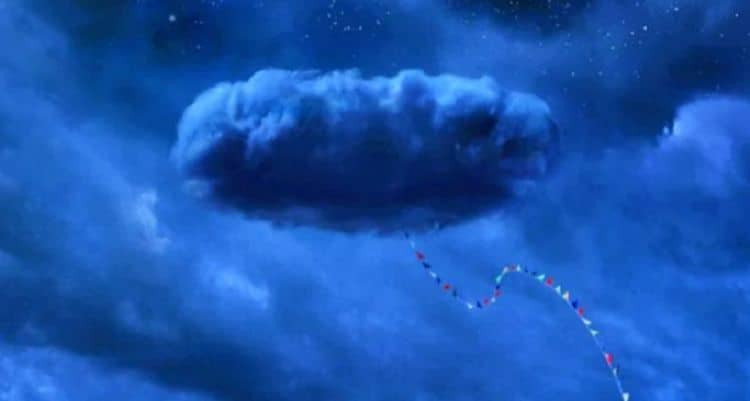 Taking a good look at the poster for Nope, it almost appears as though it could be a horror-comedy that Jordan Peele is wheeling out this time, but as of now, there aren't really a lot of details about the movie other than the fact that it will be released in 2022. If it's anything like the movies that Peele has put out in the past then it's likely to be something that will have a great number of racial undertones to it that will help to make a compelling story that many people will feel the need to comment on. Peele's movies have been highly provocative, but they've also been fan favorites over the years as the director's shift from being a comedy actor to a horror director has been an amazing story thus far. There's always bound to be the issue of diversity in the movies, however, and the upside is that Peele does take this seriously, even he tends to be adamant about who plays his lead and how the story will go according to the premise he's put in place.
There are bound to be some folks that keep asking when Peele is going to use a lead that's not a person of color in his movies, but he's made his choice and so far he's done quite well, so changing things up now doesn't appear to be a plan he's ready to contemplate. When a formula manages to get the attention of the audience and keep it though one has to go with what works. Simply judging by the poster it would appear that there might be a whimsical note to this movie given the idea of the banner floating behind the dark cloud like a tail. The town nestled in the shadow of a mountain, appearing to be the only lights shining in the darkness of a landscape that appears to stretch on and on, is definitely ominous, as are the dark shadows that tinge just about everything.
— Jordan Peele (@JordanPeele) July 22, 2021
The supposedly unsuspecting town is no doubt going to come under attack or find itself the unwitting host of an event that will likely be anything but pleasant, but at this moment that's just a guess seeing as how we don't know that much other than what can be divined from this picture. We do know that trusting in Peele's vision is usually a good idea, so it's fair to say that a lot of people are going to hold back on what they have to say when it comes to trying to tell what will be happening from this poster. It's easy to think that in a couple of months or so we might be getting more details about the movie and a possible premise that will allow people to analyze the upcoming movie by what they know of Peele's work and what he appears to enjoy doing sometimes with his stories. The title alone is something that one can't help but think inspires comedy as well as horror since "Nope" tends to be what people say when they see or hear about something that they have no intention of getting near due to fear or the idea that something bad will happen, or both.
There might even be people looking for subliminal messages in the poster before all is said and done since fans tend to look for each and every little thing they can find in order to get a better idea of what's coming. Even if there aren't any (who knows, there might be) people will see what they want to see, and it's a sure bet that if someone does see something that it will be all over the internet in short order. But it's fair to say that Peele has earned this type of attention when it comes to his movies since he's brought a few stories to the audience that have been widely embraced and even deemed socially relevant, which is seen as highly important in this day and age. The movies he's put out have also had plenty of other qualities such as humor and plenty of drama, which people have enjoyed immensely over the years, and always want to see more of.
So as of yet, we don't really know what to expect or what will be happening when the movie comes out, but it's easy to think that over the next several months that we'll be given a few hints and clues and eventually a trailer that will sort things out. There's a good indication that some folks will be more than a little surprised, especially given that what might appear humorous or comical could actually be pretty serious and horrendous. One never knows until they get to see more than one image, and even then nothing is guaranteed until the movie arrives.