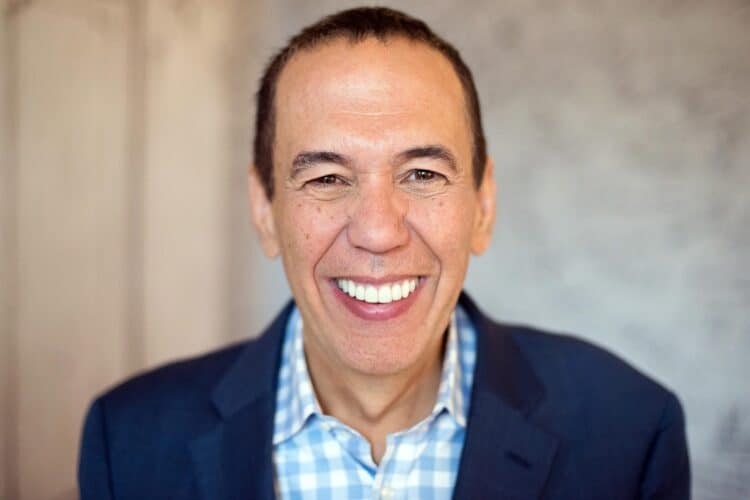 Thus far, 2022 isn't much different from any other year when it comes to what is gained and what is lost. There are plenty of people that might want to heave a sigh and make a joke concerning Gilbert Gottfried, and to be fair, it's not something that a lot of people would find distasteful since the recently deceased comedian was known for a slightly caustic sense of humor when things really revved up. But it's interesting to remember that when his career started, his customary, screeching voice wasn't something he was known for. When Gilbert first started up on Saturday Night Live he didn't get a lot of airtime, and the personality that people remember him for didn't start to shine until his career really started to hit its high point. To say that he's one of the several comedians that were used as a running joke is easy and could be agreed upon by many people. But the funniest thing about this is the fact that this was Gilbert's charm and contribution to the world when it came to acting and comedy. It's an odd legacy to be sure, but it's a legacy all the same.
What's really odd is that the voice that so many think of when they see an image of Gilbert was not his natural voice. But it was what people had become used to, and therefore it was the voice that was used most often as it had become his personal signature in show business. Another part of his legacy is that he did tell a few jokes now and then that were a bit off-color and a little distasteful. What is still up for debate though is the fact that comedy and tragedy go hand in hand since laughing takes a serious amount of power from just about any tragedy, but timing is everything as many comedians know, and there were a few times when Gilbert did manage to upset plenty of people by telling jokes that were deemed to be a little too insensitive since they came on the heels of disasters that people were still reeling from at the time. It's very easy to state that people are a little too sensitive now and then, and it's also easy to think that comedians need to read the room before they tell a joke. But one thing about Gilbert is that if he did lose a crowd, he often knew how to retrieve it quickly by switching gears.
There are bound to be roles that he'll be remembered for the most, and it should be simple for a lot of people to understand one among all of them that should be at the forefront of many peoples' minds. The character of Iago the parrot from Aladdin was one of the biggest roles he ever took on, which is funny but also very meaningful since Gilbert's portrayal of the foul-tempered avian touched people in a very meaningful way, especially given that the parrot started as a henchman and ended up becoming an ally to the heroes by the time his part was finally over and done with. Even now, plenty of Disney fans can't help but admit that Iago is a big part of Aladdin, and it was made even more evident when folks wondered why his voice wasn't being used for the live-action version of the movie. That might have been a bit silly, but it's not a bad question since people were hoping that such a thing might be given notice.
To be fair, this omission wasn't that big of a deal since Gilbert has had a rather successful career and has been a well-known name, face, and voice over the years, and people have either enjoyed him or endured him since the voice he's been known for can be a little bit annoying after a while. But it's still served him well since many of his roles might not have been as successful had he used any other voice. There are plenty of memories of the comedian that many people are bound to remember, and personally, Mr. Peabody from the Problem Child movies is one of them, since despite being one of the loudest and most obnoxious individuals in the movie, he was still a valuable addition.
Another role that Gilbert took on but might not be as recognized came during a guest spot on Married With Children, as Gilbert was one of the people left in the life raft with Al, Peggy, Jefferson, and Marcy. It was one of his less memorable roles, but for those that love the show, it was still a lot of fun to see him there. It's easy to say that losing yet another celebrity and talented comedian is tough, but there's little doubt that his name will be remembered for years to come. Rest in peace sir, you'll be missed.