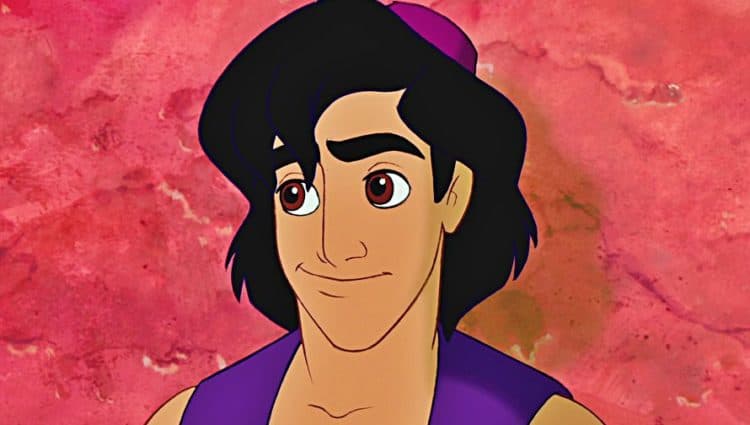 It's hard to believe that Aladdin is turning 30 this year. This means the musical fantasy animated movie, directed by John Musker and Roger Clements, has been entertaining different generations of fans for three decades. Aladdin is a beloved film for many reasons. It's a timeless story of an orphan boy who finds himself in the middle of a major adventure, all because he found a magic lamp. There are so many things to be excited about in Aladdin's 30th Anniversary. The movie has since spawned two direct-to-TV sequels, a Broadway musical, and a live-action adaptation, but most fans would agree nothing beats the original. In celebration of the movie's 30th anniversary this year, here are reasons why you should rewatch it in 2022.
The Characters
The characters in Aladdin are certainly very iconic and timeless! They're among the most famous Disney animated figures. There's Aladdin, the street-smart street urchin, Jasmine, who rebels against his father's choice for a husband, as well as the sassy and sarcastic Genie, voiced by the legendary Robin Williams. Jafar is one of Disney history's most despicable villains. Aladdin is perhaps one of the most iconic Disney characters. Easily recognizable, Aladdin's character was a history-making one. For many, the character of Aladdin is a magical, whimsical one. He's a thief who has no respect for authority and does whatever he wants to pass time. However, what makes Aladdin an iconic Disney character? The answer is in the details. From his personality to his costume design, Aladdin is one of the most memorable Disney characters ever created.
The Musical Score
The Aladdin soundtrack is one of the most iconic Disney soundtracks ever. It's responsible for some of the most popular songs in Disney like "A Whole New World" and "Prince Ali." And if you're one of those people who only know the lyrics because they've listened to them on repeat for decades, it's time to get reacquainted with them. When Disney released Aladdin in 1992,  it became a global phenomenon. The movie's music had such an impact on society that many artists have created covers of the score. It's not just a well-known Disney movie, but also a classic soundtrack with music from iconic composers. Now, it is known to be one of the best scores ever composed.  The songs in Aladdin are so memorable because the musical score was written by composer Alan Menken and lyricist Howard Ashman. They teamed up again later to compose songs for The Little Mermaid, Beauty and the Beast, Pocahontas, Tangled, and many other Disney classics.
The most iconic song in the movie, "A Whole New World," remains to be a Disney fan favorite. The song was sung by Disney singers Brad Kane and Lea Salonga, and has since become a ubiquitous part of pop culture. What makes "A Whole New World" such an awe-inspiring song is that it is an ode to the possibilities of love, friendship, and family. It is a song that celebrates all the beauty of life, how a world can be beautiful even when things are not perfect. It is a song that celebrates the power of wonder, how it can make us better people and can show us the best parts of ourselves. "A Whole New World" serves as a beautiful metaphor for the best part about being human: our ability to change and grow. In a tribute to the song, Alan Menken had wise words to say: "You can't calculate every element of what makes a song timeless," Menken tells the Recording Academy from his studio. "Sometimes it's just something ineffable that happens in the room, that happened in the context of how it's used, and it just takes off. Sometimes you can't explain it." In an interview with We Are Movie Geeks, Brad Kane explained how he was directed by Alan Menken to perform the songs for Aladdin. "He pointed something out to me in Aladdin's eye that the animators had drawn. He told me to capture the gleam in Aladdin's eye with my voice. He wanted to make sure that the intention of what was in the image was captured in the voice. He was just meticulous about things like that. His music is the soundtrack of all of our lives."
The Robin Williams Performance
This could singlehandedly be the reason you should rewatch Aladdin in 2022. Robin Williams' iconic performance as the Genie remains to be unmatched in any Disney movie that has ever been created. Williams as the Genie is a masterclass in comedic acting, and the amazing thing is that you can't even actually see Williams performing the role, but you can definitely see his signature style through the Genie's voicing and animation. The Genie is a character that Disney has created and put so much work into, and it really shows. The Genie is one of the most iconic Disney characters and that's why people should rewatch this movie to appreciate the character in its fullest form. The Genie is a character that is definitely worth watching, and you can't really find any other Disney character like it. Fans will remember Williams' signature laugh; lines like "Your wish is my command," "I'm coming outta my shell," and "You're only as good as your last wish" are still quoted today by many people. It's hard to imagine how Disney could ever replace this beloved performance with another actor. According to Ron Clements, Robin Williams as Genie redefined feature animation, according to Variety: "Robin changed the way animated films were perceived. His brilliant comedy brought an adult appeal to animation that was new at the time. He was also one of the biggest stars ever to be featured in an animated film at that time. To be clear, we didn't want Robin because he was a big star. We wanted him because he was right for the part. We wanted him because we thought his talents could bring something new and innovative to Disney animated features that could be exciting and entertaining. And he sure did!"