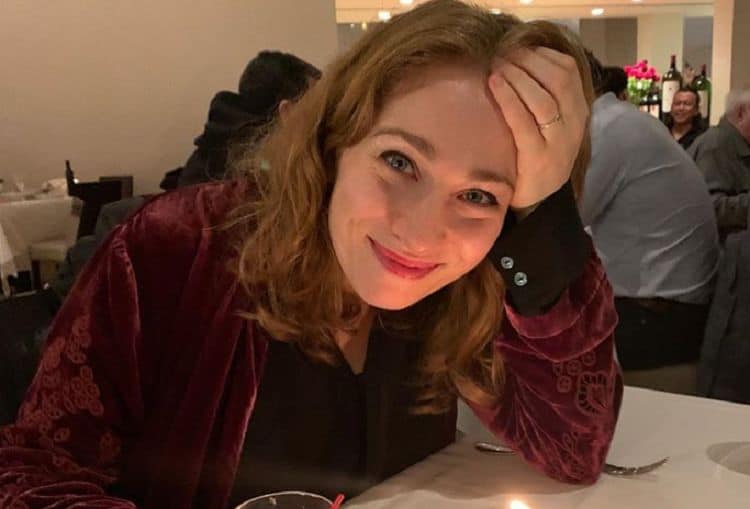 Regina Spektor is an American singer-songwriter. She started out in New York City's indie music scene in the 2000s. However, there can be no doubt about the fact that Spektor has been successful enough for her to be considered a notable name in the mainstream. Here are 10 things that you may or may not have known about Regina Spektor:
1. Born in Moscow
Spektor was born in Moscow. Of course, this refers to the capital of Russia, which happens to be said country's single most populous city as well. For those who are curious, Moscow has a population of about 13 million within the city's boundaries, which increases to about 20 million when one counts the rest of the metropolitan area as well. Due to this, it is the northernmost megacity by most people's reckoning.
2. Comes From a Musical Family
It is interesting to note that Spektor comes from a very musical family. In short, both of her parents are Russian Jews, with her mother being a music professor in the Soviet Union who became an elementary school teacher in the United States and her father being a photographer who plays the violin as an amateur. Due to this, Spektor started taking piano lessons when she was still at the age of seven, which she took seriously enough that they were one of the factors that swayed her parents towards thinking about staying in the Soviet Union rather than emigrate to the United States.
3. Her Family Emigrated During Perestroika
Eventually, Spektor's parents made the decision to emigrate to the United States during the period called Perestroika, which means "restructuring" in Russia. For those who are unfamiliar, it was a time when Mikhail Gorbachev initiated various reforms for the purpose of catching up to the capitalist countries in economic terms, which included loosening controls that prevented Soviet citizens from emigrating.
4. Her Family Settled in the Bronx
Spektor's family headed to Austria, then Italy, and then the United States, where they were accepted as refugees before settling down in the Bronx. During this process, they received a fair amount of assistance from the HIAS, which had been founded as the Hebrew Immigration Aid Society in the late 19th century. As such, it played a very important role in helping Jewish people leave the Soviet Union in preference for settling elsewhere.
5. Once Worked At a Butterfly Farm
While she was studying at Purchase College, Spektor worked at a butterfly farm, which is pretty much exactly what it sounds like. In short, there are places in the United States as well as other countries that have been set up for the purpose of breeding butterfly pupae for sale to various institutions. After all, the butterflies used for live exhibitions at zoos as well as other places had to have come from somewhere, thus the butterfly farms.
6. Was in the Anti-Folk Scene
Initially, Spektor was in the anti-folk scene that was centered on New York City's East Village. Unsurprisingly, anti-folk rose in response to folk music. However, different people can have very different beliefs about what it is supposed to be. For example, some people see it as an evolution of folk music, thus making it a kind of continuation of its predecessor. In contrast, other people consider it to be folk music mixed in with punk elements, which is fitting considering its anti-establishment sentiment. Whatever the case, Spektor's involvement with the indie music scene was what raised her to a position of prominence, thus enabling her to find greater and greater degrees of success.
7. Begin to Hope Went Gold
In 2006, Spektor released her fourth album, which is called Begin to Hope. Said album started out at number 70 on the Billboard 200 but managed to reach number 20 at the height of its popularity. Something that was made possible by the incredible success of Spektor's single "Fidelity." As a result, the album was eventually certified Gold by managing to sell something like 600,000 units.
8. Is a Steinway Artist
Spektor is what is called a Steinway Artist. Essentially, this means that she has official recognition from Steinway & Sons, which is an American piano company with a very strong position in its chosen market. In fact, Steinway & Sons is so economically dominant that this has actually prompted complaints about it crowding out other piano companies, thus stifling competition as well as diversity of sound when it comes to pianos. Regardless, Spektor is a Steinway Artist, so it should come as no surprise to learn that she plays on Steinway & Sons pianos almost all of the time.
9. Used to Be a Vegetarian
There was a time when Spektor was a vegetarian. However, she is no longer a vegetarian in the present time. Something that can be traced to the time when she was on tour with The Strokes, who are apparently very big fans of steak.
10. Has Supported a Wide Range of Charitable Causes
Over the course of her career, Spektor has been known to support a wide range of charitable causes. For example, she performed a concert for the benefit of HIAS in February of 2012, which was the organization that helped her own family when she was still a child. Likewise, she has performed multiple concerts for the sake of honoring her former cellist Dan Cho who died on tour with her as well as helping out his family. Besides these, Spektor has been known to support everything from human rights in Tibet to Planned Parenthood in New York City, which are in addition to various efforts to help out with various humanitarian crises happening in the world. One example was Darfur, which refers to a conflict in a Sudanese region that received widespread attention in the early 2000s. Another example was helping out the victims of an earthquake that had hit Chile as well as Haiti, which was particularly important because the Haitians have never quite recovered from being forced to pay ruinous reparations to France in the early 19th century after freeing themselves from French slave owners.