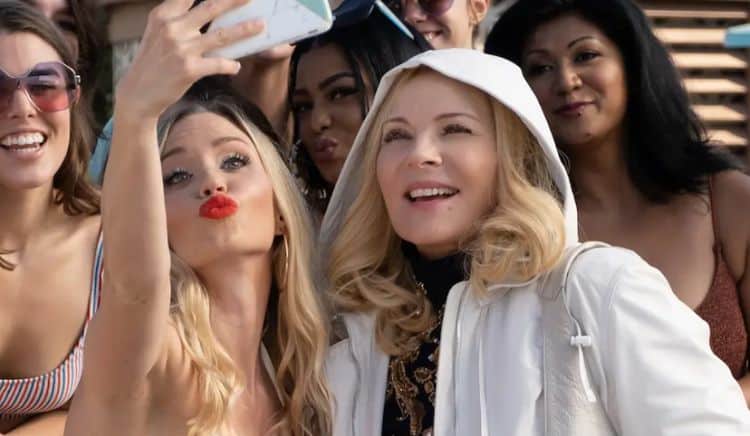 Aqueela Zoll may not be a name you've heard before, but after seeing her on the new Fox series Filthy Rich, it's a name you won't soon forget. Although some may think she's a newcomer to the entertainment industry, Aqueela has been acting professionally for more than a decade. She's made a wide variety of appearances, but Filthy Rich is the first time she's really gotten the chance to show her skill in front of a large audience. Despite the fact that the show is very new, she is already building a dedicated fan base and she's definitely one of the reasons people have started to tune in. Continue reading for 10 things you didn't know about Aqueela Zoll.
1. She's Always Loved Being In Front Of The Camera
Becoming an actor was never something that Aqueela envisioned for herself when she was younger, but she always liked to be in front of the camera. Her father owned a local carpet and upholstery cleaning company and she always loved to be a part of his commercials.
2. She Has Modeling Experience
Aqueela took her love for being in front of the camera and helped turn it into a modeling career during her college years. Not only did modeling help her get her foot in the door in the entertainment world, but it was also a way for her to pay her way through college.
3. She's A California Native
Aqueela was born and raised in northern California in a small city called Redding. She moved to southern California for college, but being in the area would prove to be a smart choice for her future. After all, being in the Los Angeles area is a huge advantage when you're trying to pursue an acting career.
4. She Was A Dancer Growing Up
Acting may be her true calling, but dance was her first love. Aqueela's grandmother owned a dance studio in the Redding area and she spent several years training and practicing there. Even though her dancing days are behind her, she learned a lot about performing that has carried over into her work as an actress.
5. She Is Married
With the success of Filthy Rich, there's no doubt that Aqueela is going to be on a lot of people's radar. Unfortunately for anybody who was thinking of shooting their shot, Aqueela is off the market. She is married to Ryan Gunnarson and the couple has a joint Instagram account together.
6. She Went To School To Be A Nurse
Despite always having love for performing, Aqueela's life was on a very different path by the time she enrolled in college. She attended California State University, Long Beach where she studied to become a nurse. However, she eventually withdrew from the nursing program. She began studying theater during her senior year. It didn't take her long to realize that she had made the right choice and was on the path she was meant for.
7. She Is Half Cherokee
Aqueela's name has a unique history that ties into a side of her culture that many people aren't familiar with. During an interview she said, "My mom is Cherokee. I outwardly resemble more of my dad's Dutch-Indonesian side, but my name comes from my mom, referencing it in Cherokee meaning "golden eagle".
8. She Likes To Take Pictures
Aqueela spends most of her time in front of the camera, but she's also very comfortable behind it as well. She loves to take pictures and has a special talent for capturing the beauty in even the simplest of moments. She and her husband have also collaborated on several projects together.
9. She Loves The Business Of Acting
Of course, Aqueela loves to act – but that isn't what initially drew her to acting. She told Voyage L.A. "I remember falling in love with the business of acting before I had any notion to fall in love with the craft of it. From my large amounts of research, the business appeared to be all about constant variety in stories, collaborations, exploration, and development. I've always loved change and being in places where I don't know anyone and no one knows me. The business of acting felt like that on steroids…"
10. She's A Dog Mom
Aqueela and her husband haven't technically started a family of their own yet, however, they're getting in some good practice as pet parents. The couple has an adorable Yorkshire Terrior named Sadi. Not only does Sadi make frequently appearances on Aqueela and Ryan's Instagram accounts, she also has an account of her own.