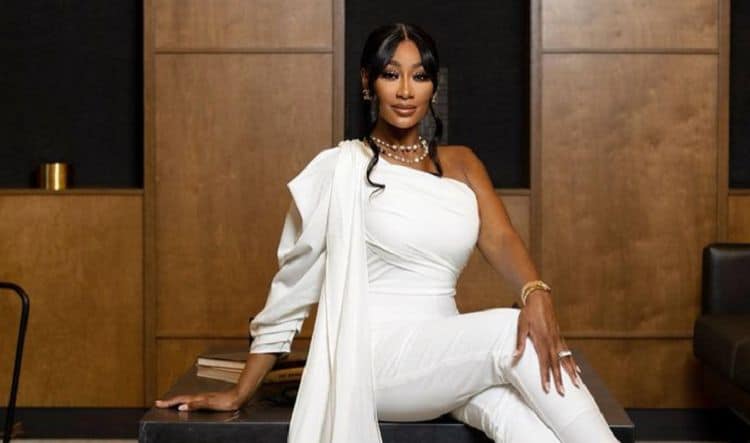 When Quiana Watson started her career in the real estate industry, she had no way of knowing that it would eventually lead her to the world of reality TV. However, that's exactly where she ended up. Quiana is one of the stars of the new OWN series Ladies Who List: Atlanta, and she's ready to give the world a glimpse into her life and her business. Over the last several years, she has been working hard to build a successful real estate empire and she isn't anywhere near finished yet. Quiana is the kind of person who is always focused on growing and moving forward, and that's what she plans to continue doing. Keep reading to learn 10 things you didn't know about Quiana Watson.
1. She's All About The Community
Quiana doesn't just sell expensive homes in the Atlanta area, she is also personally invested in the local community and doing what she can to give back to others. Over the years, she has worked with various non-profit and charity organizations to help provide more resources to the community.
2. She Has A Master's Degree
Education is something that has always been very high on Quiana's priority list. After earning a bachelor's degree in marketing from Fayetteville State University, Quiana decided to further her education. She attended Strayer University where she earned an MBA in 2014.
3. She Loves Fashion
Not only does Quiana sell luxury homes, but she also looks luxurious while she's doing it. Fashion is one of Quiana's favorite ways to express herself and she's a natural when it comes to putting stylish outfits together. She isn't afraid to get a little creative and try different patterns and colors.
4. Time Management Is One Of Her Biggest Challenges
Even though Quiana has accomplished lots of great things in her career, her time in the real estate industry hasn't been without its difficulties. During an interview with Voyage ATL, she said, "One of my biggest struggles is time management. I am hands on with all of my clients so juggling multiple clients and giving them all my undivided attention is hard. However, I always find a way to make it work and my clients appreciate the hands-on attention they receive."
5. Her Faith Is Important To Her
We may not know the specifics of Quiana's religious beliefs, but we do know that she is a Christian and her faith plays an important role in her life. There's no doubt that her belief in God is something that has helped her get through some of life's most challenging times.
6. She's Happily Married
Now that Quiana is on the brink of reality TV stardom, there are probably lots of people who are itching to slide into her DMs. However, those people might want to think again because Quiana is already spoken for. But while we do know that she is married, Quiana has chosen not to reveal much information about her husband.
7. Ladies Who List: Atlanta Is Her First TV Show
Quiana is such a natural in front of the camera that it may be hard for people to believe that she doesn't have any prior experience in the entertainment industry. However, from what we know, Ladies Who List: Atlanta is the only time Quiana has been on a TV show.
8. She Loves Teaching Others
Quiana isn't just passionate about her own real estate business, she also loves helping other people grow theirs. She has an online academy where she offers classes to help real estate professionals take their businesses to the next level. According to the academy's website, "this is the place where you'll get the strategies, insider secrets, guidance and support you need not just to increase your sales and thrive as a real estate agent but also to enjoy every minute of your life while you're doing it."
9. She Has A Podcast
If you're already a fan of Quiana's, you'll be happy to know that Ladies Who List: Atlanta isn't the only place where you can find her in action. She is the co-host of a real estate podcast called Rants and Gems. New episodes are released each week via the Apple podcast platform.
10. She Doesn't Measure Her Success By Numbers
In a business like real estate, a person's success is often measured by how much they sell. However, Quiana has a different idea of success. She told Voyage ATL, "Success to me is being completely happy. I don't measure my success by numbers because if you do this you will never have enough. I strive to outdo my previous sales numbers every year. I do however believe that once I meet a certain number of clients I would be happy with steady business because quality of life is very important to me."
Tell us what's wrong with this post? How could we improve it? :)
Let us improve this post!