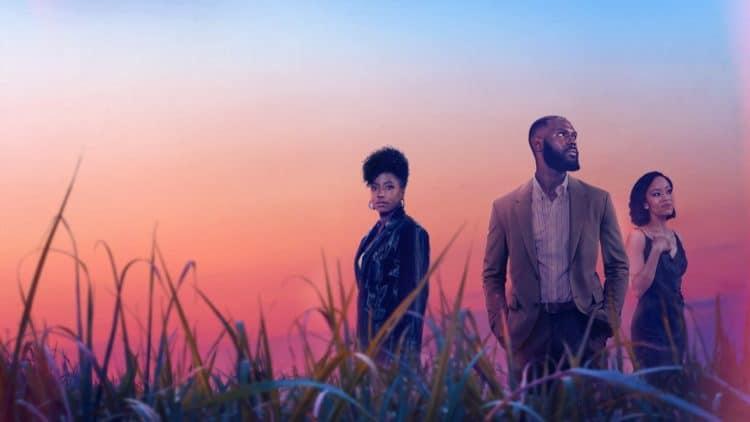 When Oprah Winfrey launched her own TV network in 2011, people weren't sure what to expect. Although Oprah had already had an extremely successful career as a talk show host, this was a completely new venture for her. In the first year after launching, the Oprah Winfrey Network (OWN) faced some initial challenges. However, over the years, OWN has built a solid audience and it's given viewers more than a dozen original shows. The network has a little something to offer everyone, and it will probably expand to include even more shows in the future. If you're interested in seeing what OWN has to offer but aren't sure where to start, here are the 10 best shows on the OWN Network.
10. Belle Collective
Belle Collective is one of the newest shows on OWN, but it's already gained a good amount of popularity. The reality series is set in Mississippi and follows a group of successful entrepreneurial Black women. The show does have its fair share of drama, but it also focuses on the women and their businesses and their desire to form a community.
9. Tonya's Kitchen Table
Most people would agree that they love a good cooking show, and OWN has finally gotten in on the action. The show features professional chef Tonya Holland as she puts her own spin on various dishes. Like most cooking shows, Tonya's Kitchen Table will leave you feeling hungry and inspired.
8. Love & Marriage: Huntsville
Now in its third season, Love & Marriage: Huntsville is one of the most popular shows on OWN. The series is centered around the lives of three real-life couples based in Huntsville, Alabama. Like most reality series, the show covers various aspects of their lives including work and home life. If you're a reality TV fan, this is one you'll definitely want to add to your watch list.
7. Cherish The Day
First of all, any time you see Ava Duvernay's name attached to something, it's almost guaranteed to be amazing. Cherish the Day, which is named after the Sade song, is certainly no exception. The scripted series premiered in 2020 and is about a young couple who is dealing with the ups and downs of their relationship. The show has officially been renewed for a second season, but it's unclear when it will air. The series marks Cicely Tyson's final on-screen role.
6. Ready To Love
Dating shows always tend to do well, so it's no surprise that Ready to Love is one of the most popular shows on OWN. According to the show's official description, Ready to Love "explores the real-life dating interactions of sexy, successful and grown black men and women in their 30s and 40s who are each looking for lasting love and an authentic relationship. A unique twist on a typical dating show, Ready to Love highlights the men's observations and experiences in the search for true love in Washington, DC." The series is now in its 5th season and it's still going strong
5. Delilah
As the newest scripted offering from Own, Delilah has all of the elements of good TV. There's drama, suspense, and even some romance. The show is about an attorney named Deliah (Maahra Hill) who, after years of focusing on raising her children, is back in the legal world taking on cases that other firms have turned down. Even if legal dramas aren't really your thing, you'll probably still enjoy this show.
4. Put A Ring On It
Would you be willing to let your partner date other people in order to test the strength of your relationship? That's what OWN's Put A Ring On It is all about. The show centers around long-term couples who, for some reason, are not ready to take the step to the next level of commitment. They work with a relationship coach, Dr. Nicole LaBeach, who helps them work through their issues by sending them out on a series of dates with other people. At the end of the season, each couple must decide if they want to get engaged or go their separate ways.
3. David Makes Man
Coming of age stories are something that everyone can relate to, and that's exactly what David Makes Man is. Created by playwright Tarell Alvin McCraney, David Makes Man is about a 14-year-old boy named David who is trying to navigate life while dealing with tragic losses and other struggles.
2. Greenleaf
Once you get started on Greenleaf, it'll be hard to turn it off. The show revolves around the Greenleaf family who is led by Bishop James Greenleaf who is the head of a megachurch in Memphis. However, the Greenleafs aren't your typical wholesome church family. Instead, they have lots of lies, secrets, and scandals that threaten to take the whole family down. Greenleaf ended after five seasons, but there is currently a spinoff in the works.
1. Queen Sugar
Based on the novel of the same name, Queen Sugar tells the story of the Bordelons, a fictional Black family based in Louisiana. The Bordelons have been a part of the local farming community for generations. Queen Sugar is all about love, community, and legacy. Even if you've never read the book, you can still enjoy the series.
Tell us what's wrong with this post? How could we improve it? :)
Let us improve this post!