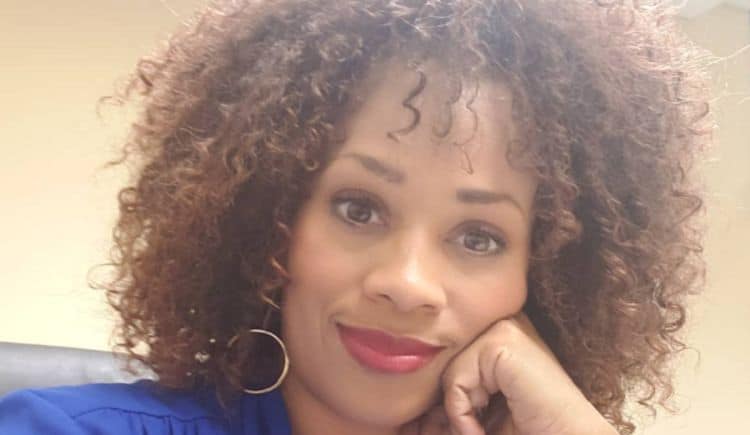 2021 has been a massive year for Maahra Hill. Although she has been in the industry for several years, it wasn't until she was cast in the OWN series Delilah that her career really started to take off. Now, she's gotten the chance to share her talent with the world as the start of a show, and people have really fallen in love with her. Maahra's professionalism and work ethic are unmatched, and she brings something special every time she appears on the screen. Maahra is also in the process of filming for another TV show called Vital Signs, and it looks like we'll be seeing a lot more of her in the future. Here are 10 things you didn't know about Maahra Hill.
1. She Is An Ohio Native
Maahra was born in Ohio, but she didn't have the traditional midwestern upbringing you might expect. She was raised across several cities including Atlanta and Chicago. She also made frequent trips to India with her mother which proved to be a very influencial experience for Maahra.
2. She Is A Proud Mom
Acting may be important to Maahra, but it certainly isn't the most important thing in her life. Being a mom is her favorite thing in the world and she looks forward to spending time with her daughter whenever she gets the chance. Maahra also has a close relationship with her mother.
3. She Got Somewhat Of A Late Start With Acting
Technically, Maahra has been acting for most of her life. However, she temporarily put her acting aspirations on hold because she wants to make sure she was present at home while her daughter was young. As a result, she didn't take advantage of a lot of major opportunities when she was first introduced to the industry.
4. She Was In An Episode Of How to Get Away with Murder
Despite not coming into acting full force, Maahra has still managed to build a very impressive resume. She's gotten the chance to be a part of some great projects including the popular ABC series How to Get Away with Murder. Some of her other TV appearances include Black-ish and The L Word: Generation Q.
5. She Enjoys Spending Time In Nature
The natural beauty of the earth is something that a lot of people take for granted, but Maahra isn't one of those people. She loves being outside and going for hikes and walks are two of her favorite ways to spend her free time. She also enjoys spending time by the water.
6. She Likes To Spread Positivity
The world can be a very negative place, and it can be very hard not to get caught up in that. Maahra is the kind of person who likes to see the bright side of situations and she does her best to maintain a positive attitude. This is also something that she likes to spread to others.
7. She Considers Delilah To Be A Dream Come True
As someone who loves to perform, Maahra has always looked forward to the day she would get the opportunity to have the main role, and her time has finally come. According to Urban Hollywood 411, Maahra said, "To portray an African-American woman as someone who is strong but also vulnerable, who is smart but also at a loss as times, who's balancing a life—a full life—and simultaneously taking care of things with such an intense drive that are meaningful to her and the people around her. The role is like a dream role for me."
8. Her Great-Grandfather Holds A Special Olympic Record
Maahra may be the first person in her family to be a professional actress, but she certainly isn't the first to have a very successful life. In 1924, her great-grandfather, DeHart Hubbard, became the first African American to win an individual Olympic gold medal.
9. She Likes Helping Others
Giving back to the community is something that is very close to Maahra's heart. She is especially passionate about working with foster children. For the last few years, she has been a Court Appointed Special Advocate in the foster care system in the Los Angeles area.
10. She Is A Producer
Maahra definitely shines when she gets in front of the camera, but it looks like she might end up being a star behind it as well. She made her debut as a producer in 2018 with a short film called The Peck Situation. In the next few years, it wouldn't be surprising if we started to see more behind-the-scenes work from Maahra.
Tell us what's wrong with this post? How could we improve it? :)
Let us improve this post!