Amy Slaton-Halterman is an American YouTube star and reality TV personality. Popularly known for her YouTube videos with her sister, Tammy Slaton. The pair are also famous for featuring on the reality TLC TV show 1000-lb Sisters. As the name implies, the show portrays the daily lives of the Slaton sisters, who weigh over 1,000 pounds combined, and their weight loss journey. The show premiered in 2020 and ran for four seasons from January 1, 2020 to January 17, 2023.
Amy and Tammy Slaton introduced themselves to the world through their YouTube channel in 2012. The channel has gained popularity over the years, presently with over 520,000 subscribers. The channel features a range of content from the Slaton sisters creating videos about makeup, to food-related videos, challenges, and vlogs. Amy Slaton gained her fanbase during the 1000-lb Sisters show as she openly lived her life facing all obstacles till finally losing enough weight for weight loss surgery.
Amy Slaton's Grew Up Poor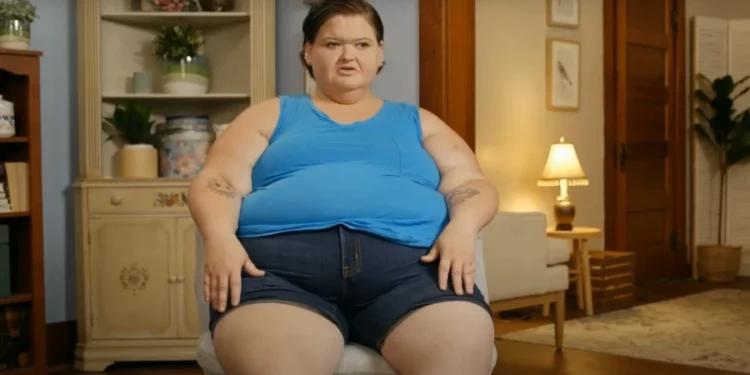 Slaton was born on October 28, 1987, in Dixon, Kentucky, USA. She is the daughter of Frank Slaton and Darlene Slaton. Amy has four siblings, among them is her elder sister Tammy. Amy was born blind in one eye and has partial sight in the other. Growing up the Slatons weren't financially stable, they lived in a poor neighborhood. Amy and her sister mostly had to rely on just fast food or meals provided by the church their family attended.
At an early age, Amy and Tammy battled various challenges related to their weight and health such as high blood pressure, diabetes, and asthma. Amy also had a difficult childhood thanks to her mother who constantly abused her and her sister. The trauma led the Slaton sisters to use food as a coping mechanism.
She Started A Solo YouTube Career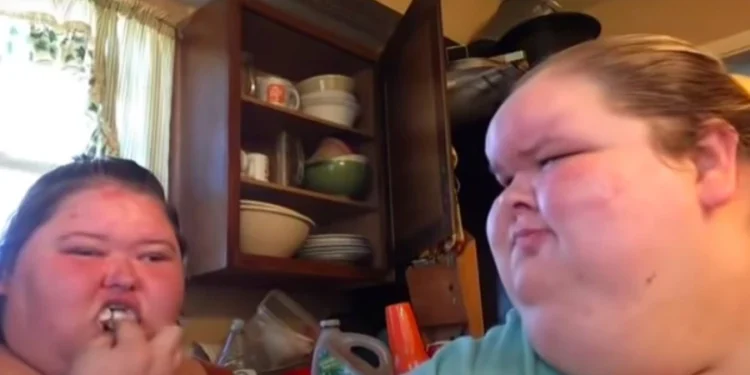 In 2011, Amy Slaton started her YouTube channel called, Amy Slaton-Halterman. The following year she posted her first video which was an introductory video featuring her sister Tammy. The channel features different types of content including makeup tutorials, beauty hauls, challenges, vlogs, and giveaways. She uploaded their first vlog in 2014 titled "New Slaton Sister Vlog".
The Slaton sisters were known for taking on challenges and their makeup videos. One challenge in particular the Chubby Bunny challenge required that they stuff as many marshmallows as possible in their mouth and say the words "Chubby Bunny". This is one of their most popular videos, as it gained over 2 Million views. Their most watched video is "The Power of Makeup," which currently has more than 7.5 million views. Following the release of the show 1000-lb Sisters, their YouTube channel gained some degree of popularity and it currently has over 500,000 subscribers.
She Was One Half of The '1000-Lb Sisters' Show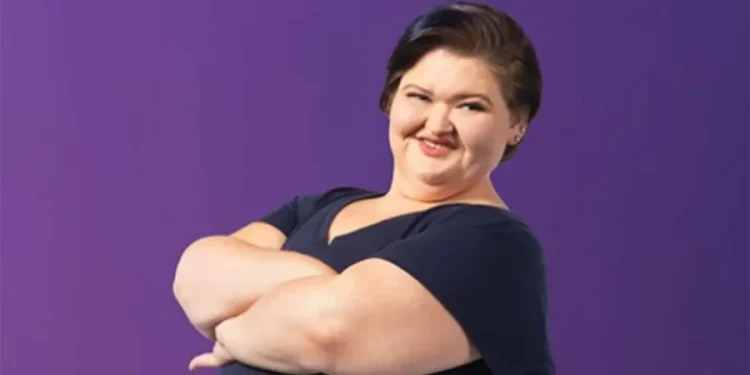 1000-lb Sisters is an American reality TV series on TLC. The show focuses on the weight loss journey and personal lives of Amy Slaton and her sister Tammy Slaton. The show takes place in their hometown Dixon, Kentucky. 1000-lb Sisters which premiered in 2020, ran for four seasons from January 1, 2020, to January 17, 2023. Throughout the show, the Slaton sisters were completely open about their struggles with weight gain and weight loss and this gained them a lot of support from viewers.
At the start of the first season of the show, Amy weighed 406 pounds and Tammy 605 pounds. However, in the season 1 finale which aired in 2020, it was revealed that Amy qualified for weight loss surgery but Tammy didn't. Tammy didn't take this well as it sparked tensions between both sisters about Tammy's weight. Over time other family members were included on the show including their brother Chris Combs, who also decided to lose weight on the show.
Her Weight Loss Journey Was Successful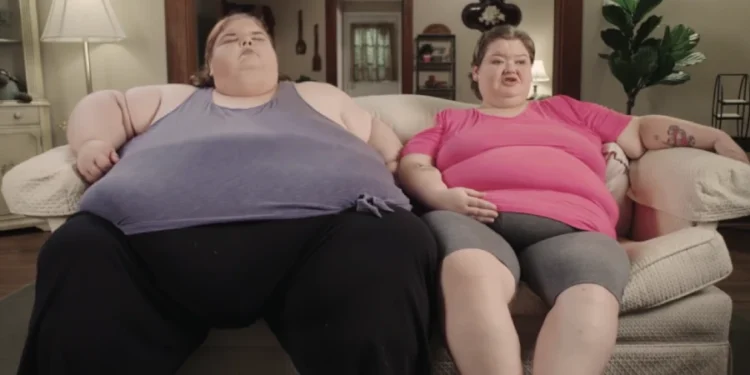 At the start of 1000-lb Sisters Amy weighed over 400 pounds. When she began her weight loss journey it wasn't an easy one as many obstacles seemed to be in the way including some emotional and physical hurdles. But the YouTube star was determined to lose weight as she wanted to get in shape for her marriage and she also wanted to have a child.
With the help of doctor and surgeon Dr. Charles Procter who crafted a high-protein diet plan and a rigorous workout plan for her. Amy Slaton was finally able to qualify for gastric bypass surgery in 2019. Following the surgery she lost about 124 pounds and weighed 282 pounds.
Amy Slaton Is Divorced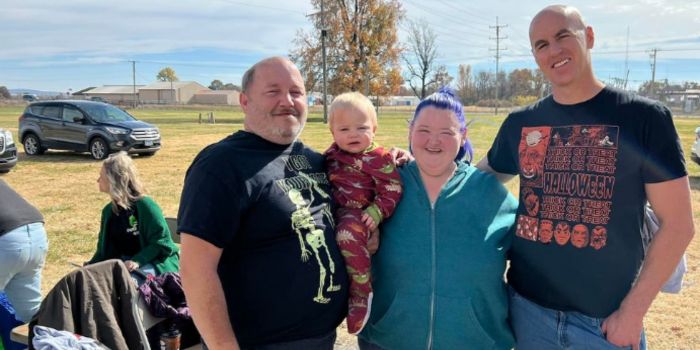 After a successful surgery, Amy married high school sweetheart Michael Halterman in 2019. The following year, Amy achieved her goal of becoming a mother. The pregnancy came as a surprise to her and the doctor as revealed in the premiere of the second season. The joyous discovery of her pregnancy came with a lot of complications considering she had just undergone bypass surgery four months earlier.
The doctors were worried about Amy's health and her unborn child as it came at an earlier time than expected. A cesarean section was required to deliver her baby safe and sound. They named him Gage Deon Halterman. In July 2022, Amy and Michael welcomed their second son, Glenn. Amy's husband, Michael filed for a divorce on March 13, 2023.