Amy Slaton is one half of the reality TLC TV show 1000-lb Sisters. She has appealed to viewers with how she openly lives her life and is also quite witty, making it easier for viewers to like her. Over the course of four seasons of the show, viewers have learned to love Slaton, which has also led to a keen interest in her weight-loss journey.
Her journey has resonated with audiences around the world as she has exemplified the health benefits of weight loss, and has shown that living a full life is capable regardless of size. In this article, we will delve into Slaton's childhood and family background. We'll also explore her struggles with obesity, how she turned a life journey into a career as a reality TV star, and her interpersonal relationships.
Amy Slaton Suffered Abuse As A Child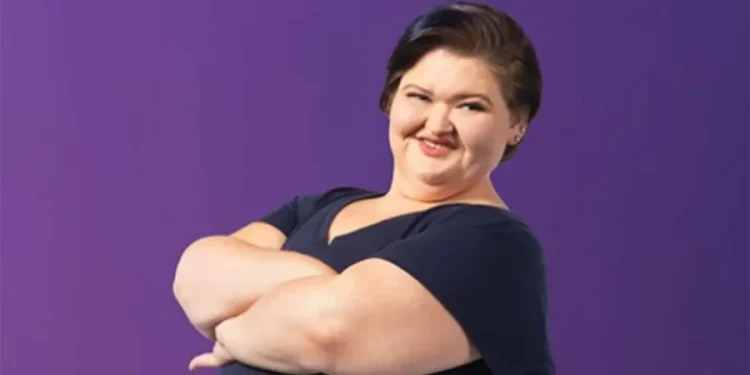 Slaton was born in Kentucky on the 28th of October, 1987. She is one of her parent's four children, one of which is her co-star, her sister Tammy Slaton. The family did not have all they needed to have a good life and mostly lived in poverty.
This was not the only thing Slaton struggled with as a child. From a young age, she faced various challenges related to her weight and health. She also struggled with the way her mother treated her as she grew up. The traumatic treatment their mother subjected them to is one of the reasons why the Slaton women turned to food for comfort, leading to the ongoing struggles they faced with food even in adulthood.

Her Struggles With Obesity And Weight Loss Journey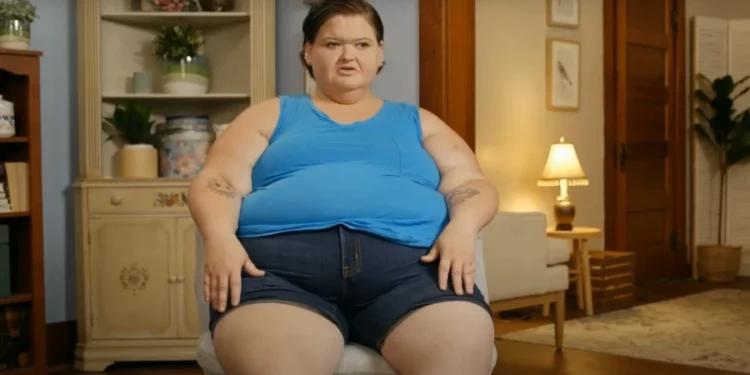 Amy Slaton's battle with obesity has been a central focus of her TV show. When the show started, she openly shared the challenges she faced as an obese person, including health issues like diabetes. She has also been very open about the emotional toll that comes with being overweight. At the beginning of the show, we see that she becomes motivated to make changes in her weight and lifestyle, which led to her embarking on a weight loss journey with her sister.
Throughout the show, they actively support each other and have worked together as dedicated support systems. With this, they have both been able to take significant strides toward improving her health and quality of life. However, Amy Slaton has had more success at their goal than her sister, Tammy Slaton.
Her Career As A Reality TV Star Started On YouTube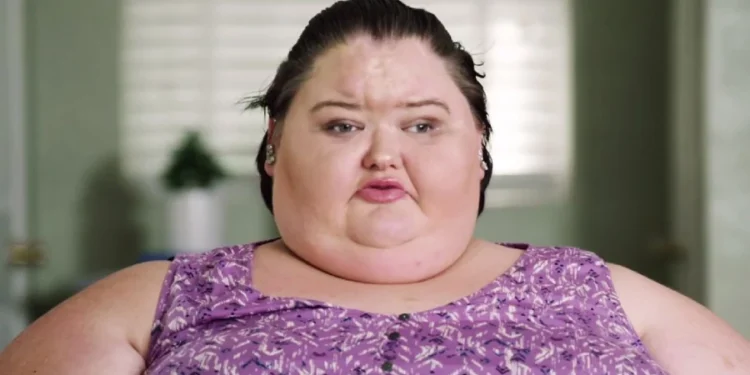 Prior to the TV show 1000-lb Sisters, the Slaton sisters had operated a joint YouTube channel. The channel was created in 2011, and on it, they mostly shared makeup tips and interspersed this with stories of their life. Not too long after, the two gained some publicity and amassed several fans.
Their life took an unexpected turn when they were cast for the reality TV show. The show chronicles their lives, especially as they navigate their weight loss journeys. Of the two sisters, Amy Slaton has the more fun personality, and her natural charisma and willingness to share her story resonates with viewers. Alongside her sister, she has become an advocate for body positivity and has used her platform to raise awareness about the challenges faced by individuals battling obesity. She is also known for her support of the LGBTQ community, which has only added to the adoration she enjoys.
Amy Slaton Was Able To Achieve Her Goal Of Motherhood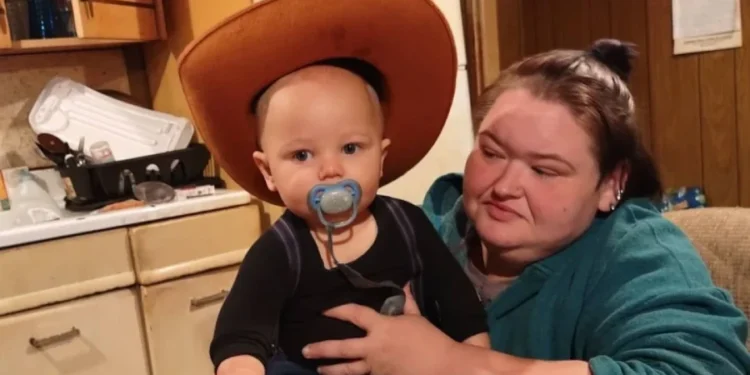 One thing that Slaton had spoken about extensively on the show was her desire to become a mother. The one thing that was hindering this for her was her weight. She got married to Michael Halterman, her high school sweetheart, in 2019, and the two had struggled to conceive.
In November 2020, she had her first son Gage. Two years after, in July 2020, her second son Glenn was born. Slaton and Halterman are now divorced, the proceedings were concluded in March of 2023, and the two have joint custody of their sons.
Amy Slaton Has a Controversial Past
Amy Slaton has faced backlash for engaging in problematic behavior. One of the controversies involved her dog, who she sent to the pound to be put down after it bit her. When she shared this story, it did not sit well with her fans and garnered widespread criticism. In the same vein of biting, Slaton revealed information on video about a man she had a sexual encounter with who was very uncomfortable with her biting him. Leading him to leave and calling his brother. Her actions led to an online fight between the two of them, where Slaton then doxxed him, resulting in severe and deserved backlash.
Slaton has also erred on the side of her familial relations. In 2015, Amy Slaton claimed that her sister was dying of pneumonia and set up a GoFundMe page to collect funds for her sister's care. However, Tammy Slaton later revealed that she was fine, leading fans to accuse the other Slaton sister of defrauding them. In response, she apologized and promised to return the money. There have also been incidents of people speaking about the ways she cares for her son and her smoking around him.