Leland Francis Fraser is a Canadian-American fashion model and musician. He is famous for being the youngest son of famous Canadian-American actors Brendan Fraser and Afton Smith. His father is known for his roles in movies like George of the Jungle, The Mummy series, and more recently Academy Award-winning, The Whale. He has two older brothers, Holden Fletcher Fraser, and Griffin Arthur Fraser.
Being the son of two actors many would think Leland would follow in his parent's footsteps. But he seems to be paving another path for himself by venturing into modelling and music. Leland is a guitarist and singer for the band, The Alligators. He captivates his fans with his soulful vocals and impressive guitar skills in shared videos on Instagram. He is also signed to one of the most prestigious modelling agencies in the world, Marilyn Agency.
Leland Fraser's Parents Divorced Shortly After He Was Born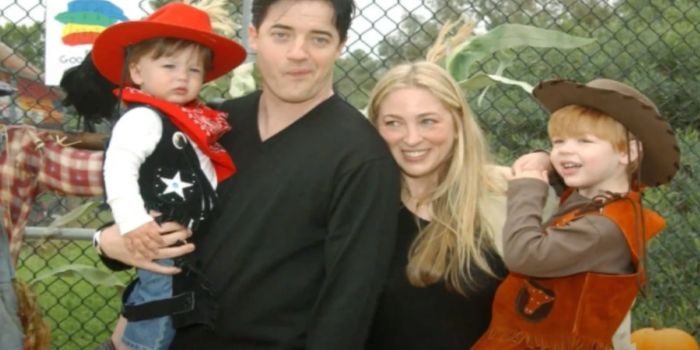 Leland Fraser was born on May 2, 2006. He was born in Cedars-Sinai in Los Angeles, California. His ancestry includes a mix of European heritage from his father's side, comprising Irish, Scottish, German, Czech, and French-Canadian origins. Leland is also the youngest of three brothers, Griffin Arthur, who is autistic, was born on September 17, 2002, and Holden Fletcher Fraser on August 16, 2004.
Leland's parents Brendan Fraser and Afton Smith were married for a duration of nine years before getting a divorce in 2008 when Leland was just a toddler. The divorce led to a legal battle over financial assets while they co-parented their children. Despite his parents' separation, Leland maintains a positive and cordial relationship with both of them.
He Has A Growing Modelling Career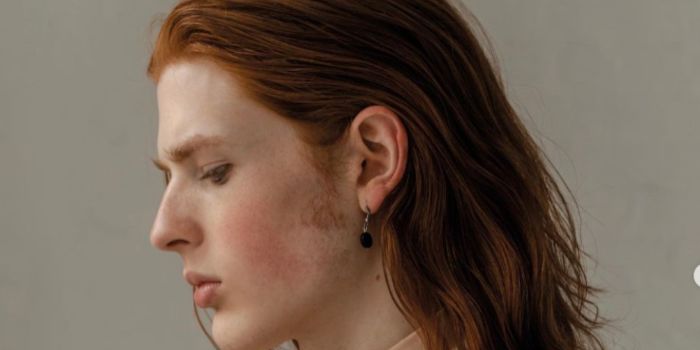 When asked about his interest in pursuing a career in acting during a Q&A session on Instagram, Leland mentioned that his brother would be a better fit for the acting industry, but he wouldn't mind taking on acting as a "fun side project". It came as a surprise to many that Leland wasn't going to follow in the footsteps of his parents in the acting industry. However, he is trying to make a name for himself in the modelling industry.
Leland definitely possesses certain features of a model. He stands tall at an impressive 190cm with a striking physique and chiselled jawline. Leland also has long red hair which is a distinctive feature that would make him stand apart in the modeling industry. His older brother Holden is also a model. They are both represented by the New York branch of the prestigious Marilyn Agency.
Is Leland Fraser on TikTok?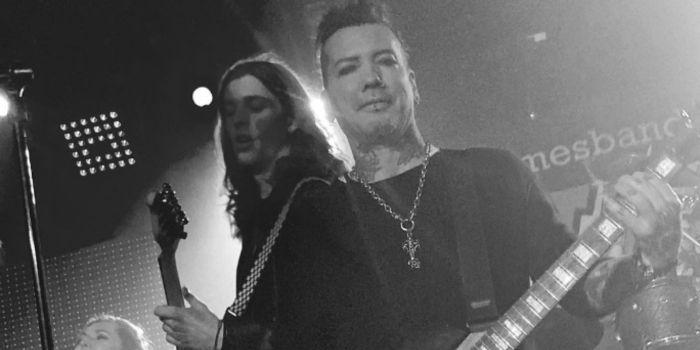 It is quite unusual that Leland doesn't have a huge social media presence. He does have an Instagram account with over 30,000 followers where he does a lot of Q&A sessions. But he doesn't have a TikTok account as he stated during one of his Q&A sessions on Instagram. He is also not on Twitter.
However, earlier this year Leland went viral on TikTok in a post someone made about his striking resemblance to Stranger Things actress Sadie Sink. He was dubbed the "male version" of Sadie Sink. They both have red hair and some people joked that Leland is the reason Sadie Sink played the role of Brendan Fraser's daughter in The Whale. The short TikTok video gained over 60,000 likes in just one day.
Relationship With Brendan Fraser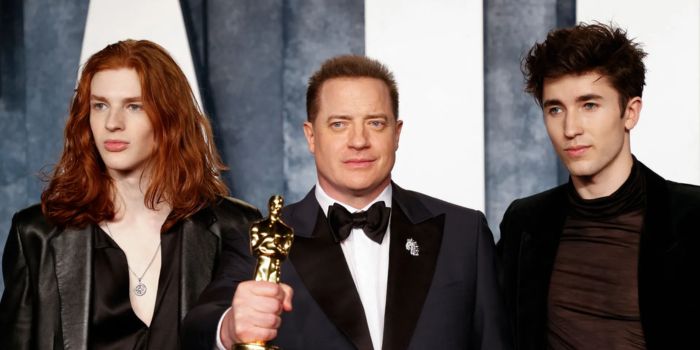 Despite the fact that his parents are divorced, Brendan Fraser is still very present in Leland's life. He co-parents alongside his ex-wife Afton Smith. Although Brendan and Afton live in different states, they both share custody of their kids. Leland and his brothers live with their mother in Connecticut. However, Brendan stated that they are with him a lot.
Leland and his brother have always supported their dad. On November 30, Leland and his brother Holden came out to support their dad at a New York screening of The Whale. They also did this during the 95th Academy Awards in support of their father, who was nominated for Best Actor for his role in The Whale, which he won that night.
What Are Leland Fraser's Future Prospects?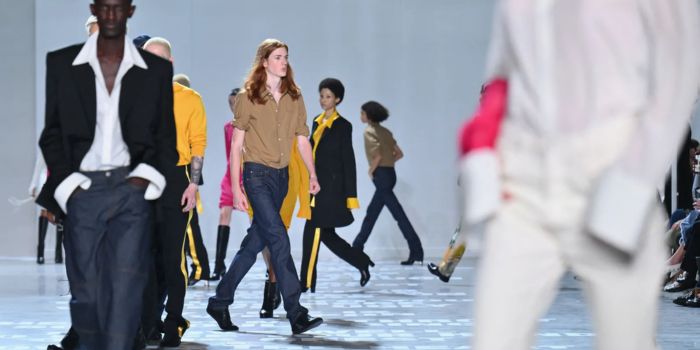 As previously stated Leland is more interested in a career in modelling and music rather than acting. In a different Instagram Q&A session, he was asked if he intends to pursue acting he replied saying he would rather leave the acting to his elder brother, Holden. Leland is also a member of a band, The Alligators where he plays the guitar. The band often uploads their songs on their Spotify account. However, Leland stated that school seems to be slowing things down for the band at the moment, so their number of listeners is bound to increase in the future.
Most of Leland's future prospects are hinged on his modelling and music. He and his brother were featured on the Summer 2023 cover for Oddamagazine in May 2023. On his own, Leland made his runway debut and it was for Helmut Lang at the New York Fashion Week.