Joanne Worley, the American actress, comedian, and singer, is nothing if not a credit to the entertainment industry. For the most part, she's known for her work on the television show Rowan & Martin's Laugh-In. However, she gained popularity for her dynamic and eccentric comedic style.
The actress has been in tons of TV shows in her day and even graced the stages of game shows and talk shows. To top that off, she voiced many beloved characters in animated films like Disney's The Hunchback of Notre Dame and The Emperor's New Groove. Those are just a few interesting facts about the actress, read on for more.
1. Joanne Worley Is A Virgo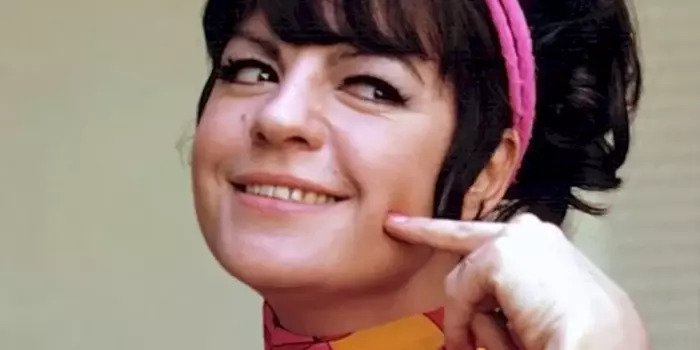 Worley was born in Lowell, Indiana, on September 6, 1937, as the third child of Rose Irene and Joseph Lauraine Worley. However, her parents split in 1962, and her father remarried. He went on to have four children with his new wife. So, it's safe to say that theirs was a large and blended family.
2. She Graduated From Midwestern State University
The star benefitted from quite an extensive tertiary education, and it all started at Midwestern State University. After two years at Midwestern, she transferred to Los Angeles City College and joined the Pasadena Playhouse. Her first musical role came soon after, in a staging of Wonderful Town. Worley's first great break came in 1961 when she featured in the musical revue Billy Barnes People in Los Angeles. The play then transferred to Broadway, where it lasted six performances.
3. She Has Been Married Once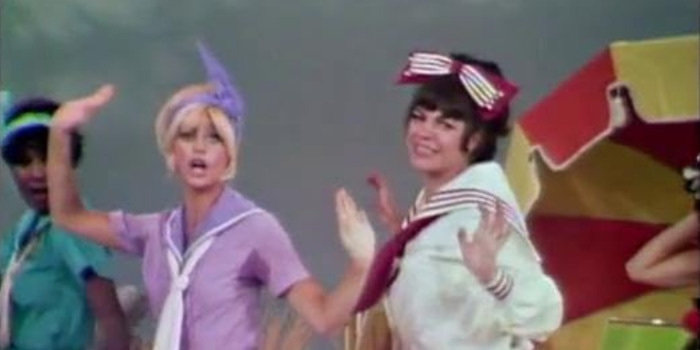 Joanne Worley was married to the American actor Roger Perry, an American actor, from 1975 until 2000. The pair later got divorced. Overall, Perry himself was known for his work in television and film. This included roles in shows like Barnaby Jones, The Facts of Life, and Harrigan and Son.
4. She Was Discovered By Merv Griffin In 1966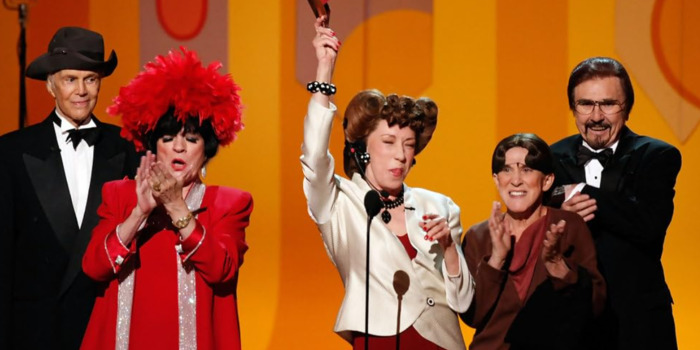 Merv Griffin was impressed by Joanne Worley's abilities and hired her as one of his primary guest stars on The Merv Griffin Show. Altogether, she made around 40 appearances. Then she made her Off-Broadway debut in The Mad Show, a musical revue based on Mad Magazine, in 1966. Overall, Worley's appearance on Griffin's show in 1967 led to her discovery by George Schlatter, who quickly cast her in Rowan & Martin's Laugh-In.
5. She Is An Animal Lover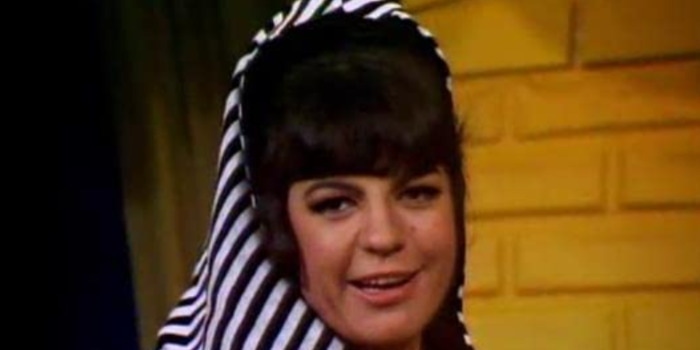 If one thing is clear about Worley, it's that she adores animals. To that effect, she has been working with Actors and Others for Animals, a nonprofit that funds spay-and-neuter programs. It also gives veterinary, financial aid to pet guardians in Southern California for almost 40 years.
6. Joanne Worley Eventually Left Laugh-In
Though it gave her the big break she needed, Joanne Worley eventually left Rowan & Martin's Laugh-In in 1970. Apparently, she wanted to pursue other projects and has appeared as a guest on several television shows. This includes Love, American Style, The Tonight Show Starring Johnny Carson, and The Middle.
7. She Is Also Well-Known For Her Work As A Voice Actress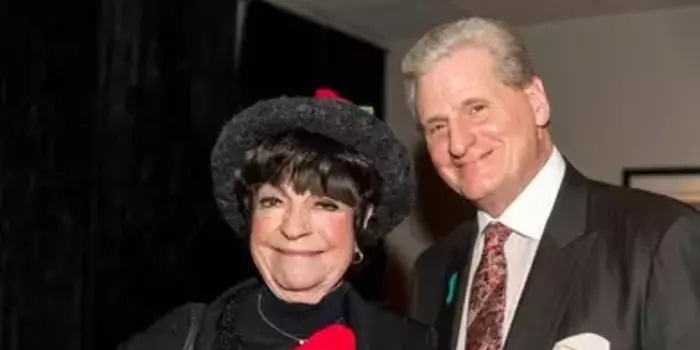 As mentioned earlier, she was not only recognized for her acting prowess. Worley also worked on a variety of cartoons, animated films, and video games. Her film and television credits include Nutcracker Fantasy, Beauty and the Beast, and Kingdom Hearts II. She is still connected with Disney, working in various sitcoms like Kim Possible as Bonnie Rockwaller's mother and Wizards of Waverly Place and Jessie.
8. She Worked In Regional Theater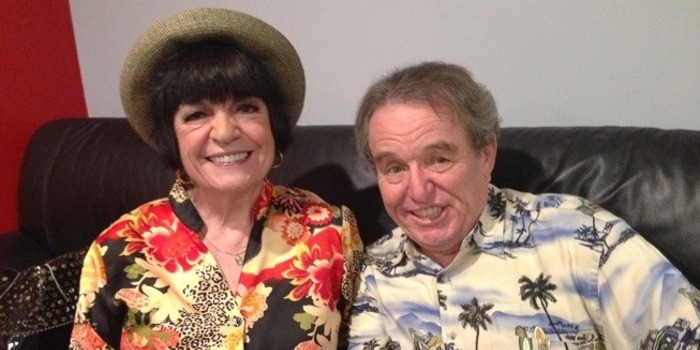 Her acting talents equally span to on-stage productions. She was in Gypsy: A Musical Fable (1984), Annie Get Your Gun (1982), and Hello Dolly! (1964). There was also Anything Goes (1978) and Once Upon a Mattress (1974) at the Melody Top Theater in Milwaukee and Wisconsin.
9. Joanne Worley Returned To Broadway In 1989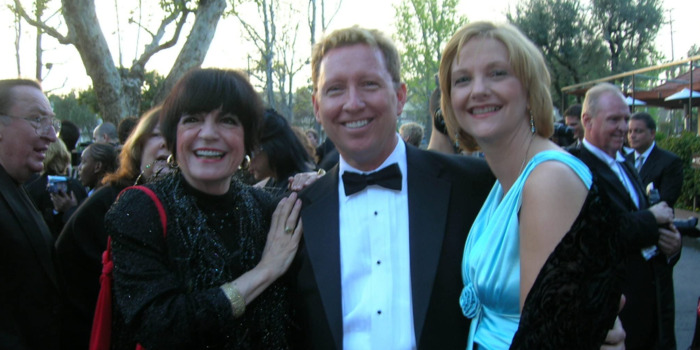 A privilege that many actors dream of, Worley also appeared in a handful of Broadway productions. She played the Wicked Witch of the West in Robert Johanson's 1999 musical adaptation of The Wizard of Oz, starring Mickey Rooney in the title role. The show had a brief run at the Pantages Theater in Hollywood, California, and at the Theater at Madison Square Garden.
10. She Received A Disney Legend Award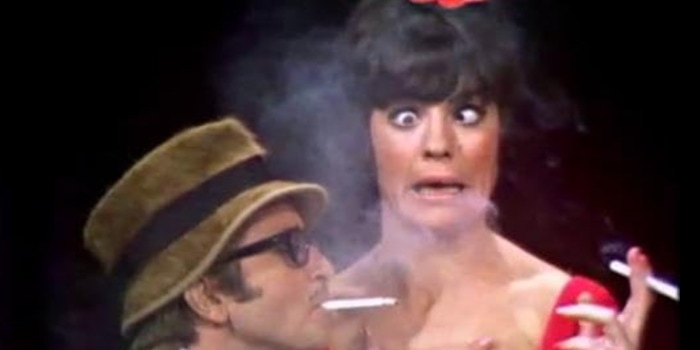 For her outstanding work in the entertainment industry, Worley has received certain awards and accolades in her day. A notable one is the Disney Legends Award. The award itself recognizes individuals who have made significant contributions to The Walt Disney Company.