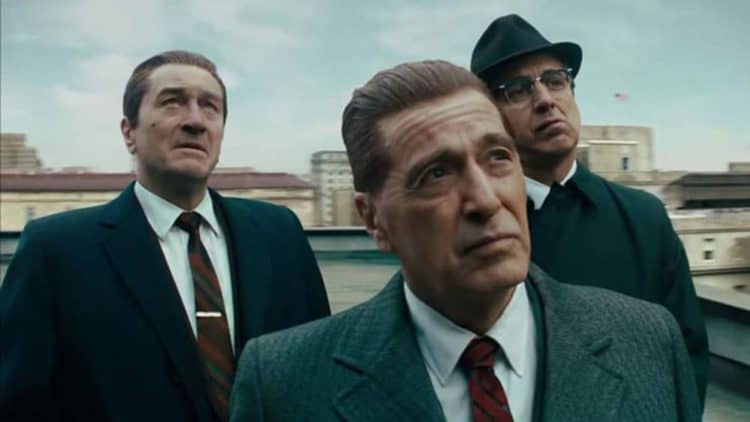 With the announcement of the 2020 Golden Globe nominations on December 9th, one can breathe a small sigh of relief. Noah Baumbach's brilliant divorce tale Marriage Story has landed six nominations while The Irishman, Martin Scorsese's totemic deconstruction of the American dream, and Once Upon A Time… In Hollywood, Tarantino's love letter to Tinseltown itself, have been honored with five nominations apiece. Even better, Cats, which hasn't yet been inflicted upon the public, only has one nomination for Best Original Song! Over in the TV categories the harrowing Chernobyl is doing strong with four nods while British comedy masterpiece Fleabag has rightfully nabbed four. Along with Parasite's three nominations and on the surface, this seems to be a rare instance of the Foreign Hollywood Press largely getting their nominees right.
Dig a little deeper into the 77th Annual Golden Globe Awards however, and there are a string of huge failures to reward the very best work. From a so-called shoe-in for lead actor being snubbed, to the complete lack of female directors honored with an award, to the Golden Globe's seeming disdain for genre work, and we have a body that, although making small steps to innovate, still seems stuck in the past. Read on to see which five snubs we found particularly egregious. Let us know what you think of our picks and please sound off with your own suggestions in the comment section below.
Robert De Niro for Best Performance by an Actor in a Motion Picture – Drama
Robert De Niro is no stranger to awards consideration. The two-time Oscar winner and two-time Golden Globe recipient is a regular attendee at these kind of ceremonies. Returning to form with what many consider his best performance since Casino with The Irishman, De Niro excels as a WW2 veteran turned hitman for the Italian mob. Aided by the use of digital de-ageing technology, De Niro moves through the years with ease, allowing us to feel years of regret weigh exponentially on his shoulders. Showing a subtlety and grace many felt he had lost, the awards narrative felt set for yet another De Niro comeback. With additional nominations for supporting actors Al Pacino and Joe Pesci, it's odd that the Irishman himself has been left out here.
Lupita Nyong'o for Best Performance by an Actress in a Motion Picture – Drama
Lupita Nyong'o turns in two career best performances as the duelling stars of Us; both a seemingly perfect domestic wife trying to move on from the trauma of the past and her inhuman doppelgänger. Both physically deft and psychologically rigorous, she dives straight into both roles with incredible glee and extraordinary acting power. Holding Jordan Peele's far-reaching and narratively ambitious sequel to Get Out together, it's one of those performances where you simply cannot look away. What's even more frustrating is that it's the kind of showy performance easily rewarded in men (see Joaquin Phoenix doing something similar in The Joker) but has yet to really be appreciated when women do it. Throw in horror's repeated neglect by the Hollywood Foreign Press, and this snub, albeit expected, is deeply unfair.
Joanna Hogg for Best Director – Motion Picture
Once again, the most shameful aspect of the Golden Globes is the complete lack of directing nominations for women. Despite 2019, like every other year, being another banner year for women, with critically acclaimed films helmed by Greta Gerwig, Celine Sciamma, Lulu Wang and Marielle Heller, the Foreign Press cannot bring it upon themselves to recognise 50% of the population's dedication to the art-form. One particularly egregious snub is British director Joanna Hogg for her achingly personal and beautiful cine-memoir, The Souvenir. If we consider great directing to be trying something new with the art of cinema, Joanna Hogg's subtle and elliptical filmmaking in The Souvenir – of brief glances and snatched moments – represents a different way of capturing the ebbs and flows of memory. Compared to Todd Philip's cover version of better Scorsese movies with The Joker, her snub, conjoined with the snub of all women directors this year, seems completely and utterly ridiculous.
Ad Astra for Best Motion Picture
Award bodies are loath to nominate genre films for drama categories, even when they are as good as Ad Astra. This science-fiction masterpiece from James Gray is definitely one of the strangest $50 million-plus movies ever made; a study of failed fatherhood and repressed emotion featuring killer monkeys and buggy races on the moon. Nonetheless, it's so bold and evocative, so measured in its storytelling and so devastating in its conclusions, it shows exactly how science-fiction can enhance human emotions. Like with Blade Runner 2049, this was a real test case for thoughtful science fiction on a massive budget. The likelihood of films like these being funded again has been perhaps fatally diminished by Ad Astra's complete rejection across the board. Brad Pitt won't mind not getting a nom here – he has one for Once Upon A Time… In Hollywood – but his dissection of stunted masculinity is probably his best ever performance.
When They See Us for Best Television Limited Series or Motion Picture Made for Television
A devastating indictment of the injustice of the American justice system, When They See Us is the best work yet from Ava Marie DuVernay. Based on the true story of the wrongful and racially motivated imprisonment of the Central Park Five, it displays how life can be completely turned upside down by a system structurally designed against young brown and black men. What makes it such a revelation is how DuVernay is able to locate the joy in these boy's lives, and their capacity for meaningful change, meaning that even the worst situation doesn't necessarily mean giving up all hope. It's a delicate line to tread without falling into mawkishness, yet DuVernay manages to pull it off courtesy of her expert direction and humanist vision. With no nominations either for any of the remarkable performances, and this is an awful misstep indeed by the Foreign Press.