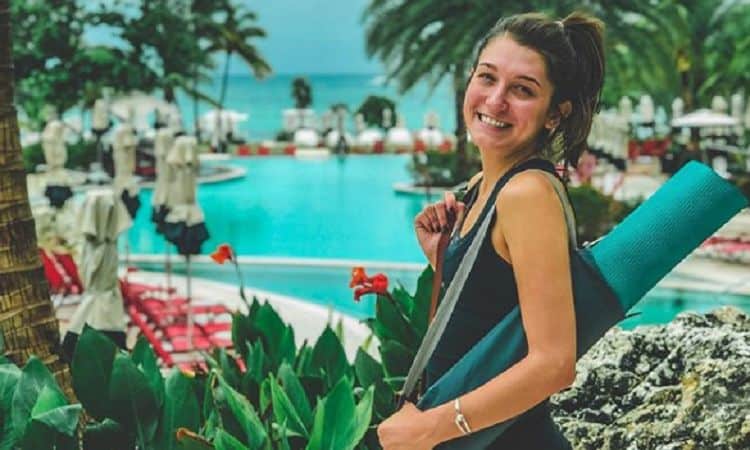 Science has taken over the world in the past century, but it remains a fact that there are several aspects of life that we cannot understand. These aspects are beyond the reasoning of many, but some people have gone an extra mile to explore the supernatural world. Peri Zarrella is one of the people investigating the unseen world. She found passion while she was still young and saw the need to be part of the counselors on matters to deal with paranormal activities. All her life revolves around the supernatural world as Peri also received an education in the field. She assists people to cope with psychic events, and you can get to know more about the psychic counselor by checking out these facts.
1. She survived a near-death experience
When she was eight years old, Peri came across a tragic encounter but survived it. She was in a critical condition that led her to be admitted in the hospital. Her parents started thinking that she could not survive because of the critical state in which she was. The near-death experience became her turning point in life, and Peri began to having experience with the spirits. In her interview with Fox News, she says that she started seeing visions and hearing voices. It became the start of her paranormal life. She continued exploring the unseen world and explaining to people of what happens beyond we perceive as normal. She can even communicate with the spirits and experiences psychic intuitions.
2. She has a master's degree in psychology
Peri graduated with a master's degree in clinical psychology specializing in spirituality education from Columbia University. Due to her experience with the spiritual world, she wanted to deepen her understanding of the unseen world. The master's program linked her past, present, and future in paranormal activities. She tried to get all the necessary knowledge of spirits and how they communicate with us.
3. She assists kids with intuitive abilities
Peri supports kids with intuitive skills. She finds this a good thing to do since some of them lack the necessary resources to bring the issue to light. According to Meaww, Peri is very protective of that as she feels that some of the people with the disorder might fail to be understood. She wishes that she got advice when she was young about her intuitive ability.
4. Clients can book appointments with her
Peri has sessions of assisting clients with guidance on natural therapy. When one is experiencing feelings of shame, depression, fear, anxiety, or relationship problems, then they can get her support in fighting them. According to her website, sessions are available through phone, Skype, Zoom, or in-person depending on the location. One hour sessions will cost a client $150, and a six-session package will cost them $850. While booking appointments, clients send photos with their eyes visible. Through the picture, Peri can link her awareness to the experience before starting a session with the client.
5. She appeared on the "Psychic Kids" show when she was 15
Peri is a mentor on "Psychic Kids" and first appeared in the show in 2010 when she was 15 years. When she was on the show, she realized that she was not alone. Several other kids had intuitive ability, but it is hard to identify some of them. She has taken the initiative to identify them and mentor them in exploring their hidden skills.
6. She knows of her past life
Sometimes we believe that we once existed. The truth of it remains a mystery to many. Most paranormal investigators claim that everyone has a past life and a present life, but they do not know of their past unless they get an intuitive ability. Peri says that after surviving the near-death experience, her past and present life became available to her. She was aware of her past life and that she ended up drowning while she was a little girl. When the experiences in her previous life came to her, it was disturbing. She says that there existed someone, Mr Smith, who watched her drown.
7. She can reconnect people with loved ones who have passed away
Is there a way to connect with people once they have died? Of course, it is hard to believe that connections with the dead exist. Peri does a guided meditation of connecting people with their loved ones who have passed away. She will help you feel the association and the relationship with them. Peri saw the impact of dead people on the living and saw it useful to build good relations. She says that some experiences might be wrong because of the effect of the dead people on our lives; the connection with the dead brings out new energies to the living.
8. The golden egg for self-care
Peri makes use of a golden egg in part of her intuitive work. The golden egg offers protective energy to individuals, which makes people feel safe when they are alone. Peri believes that energy can neither be created nor destroyed but is transformable from one form to another. Anyone can use the golden egg as a tool to work with energy. The person interested in the power from the golden egg will tell it what she or he needs, and they will get it.
9. She enjoys the fact that many people think psychics are not real
Many people have not believed in the existence of psychic abilities, and Peri is happy about it. She says that energy has an impact on our lives, and we need to search diligently for the existence of these energies in us. She feels privileged to have the skill and is willing to help the people who can acknowledge its life, and it has worked for her.
10. She was a research analyst at Lesley University
Peri worked at Lesley University as a research analyst from January to May 2016, according to her LinkedIn account. Her work was to conduct research in the field of social psychology, analyze qualitative data, and to conduct literature reviews. She also worked at Columbia University as a psychological analyst and a teacher.
Tell us what's wrong with this post? How could we improve it? :)
Let us improve this post!