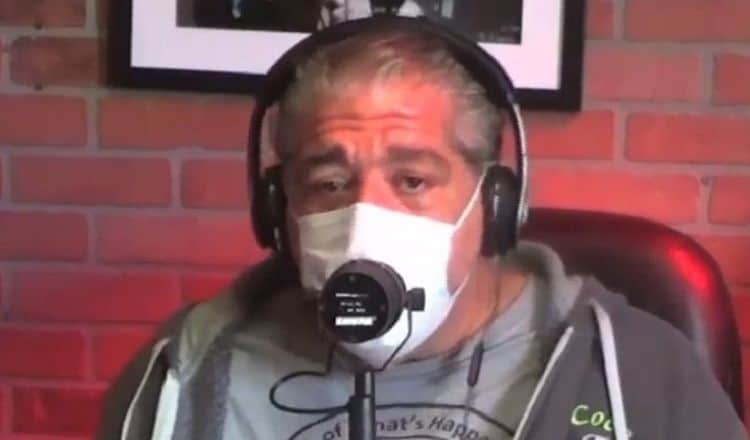 You might recognize his name better if we call him Coco, but you know Joey Diaz is. He's a comedian, actor, and he hosts a podcast that his fans love. He's been on shows that make people laugh hysterically and he's been a household name for many years. But, his fans still don't know enough about him. He's a complex person with a lot going on, so we thought we would just narrow down a few of the most important things about him.
1. He's from Cuba
Born in Cuba, but not raised there – to be more specific, he emigrated to America when he was a baby, and was raised in New Jersey. He lived with his family there until his teenage years, when everything changed for him. At one point, he even believed he was the only person of Cuban descent in his small town of North Bergen.
2. He's Catholic
Raised Catholic, he had a real love for learning about different stories. Sometimes, children are not as eager to embrace their faith as their parents are, but he was an enthusiastic young man who truly enjoyed learning about his faith. It was something he held dear from a young age.
3. He Lost His Father Young
Sadly, Coco's life was not an easy one. He was only three years old when his father passed away. We can only imagine he has very few memories of his time with his dad, but unfortunately, we don't know what took his life. What we do know is that our hearts break at the thought of a child losing a parent at such a young and tender age.
4. He Lost His Mother Young
To add further tragedy to his life, he had lost his mother after only 13 years of life following his father's death. He was only 16 when he found her lifeless body in their home. Although the cause of her death remains unknown, it left him without a family, and he was subsequently raised in foster care by four different families.
5. He Made Some Poor Choices
When his mother died and he went into Foster Care, he made some poor choices. It was at this point that he began using drugs, making further bad decisions, and ultimately ended up in prison not too long after becoming an adult. We don't have the details, but we know that he was arrested for kidnapping and aggravated robbery, which resulted in jail time.
6. He Quit College
Prior to becoming a criminal, he had been a college student. He attempted to attend the University of Colorado at Boulder, but found he did not enjoy the academic part of his studies. He left and decided to work in roofing sales, yet he disliked it. He felt lost, not knowing what he wanted to do, and it took a period of incarceration and performing comedy routines for other inmates for him to finally discover his purpose in life.
7. He's a Martial Artist
If there is one thing that he is particularly proud of in his life, one thing he stayed committed to and worked hard at, it's becoming a Brazilian jiu-jitsu artist. He has earned a blue belt in the art, which is a great accomplishment. It takes a lot of dedication and effort to excel at jiu-jitsu.
8. He's Married Twice
His first marriage to his first wife ended in 1991, almost 30 years ago. Can you believe how quickly time has flown by? We have heard that their marriage did not end on a pleasant note. He remarried his second wife, Terrie Clark, in 2009.
9. He's a Dad
Sadly, he has no relationship with one of his kids. When he divorced their mother in 1991, he missed out on the opportunity to be with his daughter. We don't know why, precisely, but we can only assume that his ex-wife was aware of his heavy drug use and didn't want him to spend time with their daughter if he was using. We can understand that. He does, however, have a second daughter with his second wife and is actively involved in her life.
10. He's No Longer Using Drugs
It took him many, many years to kick his habits of substance abuse. It wasn't easy for him to make this decision, and it's something he struggled with for much of his life. However, the year 2007 proved to be a turning point for him. It was then that his cat accidentally ingested some of his cocaine, prompting him to make the tough decision to quit. That realization was hard on him, and he ultimately decided to stop.
Tell us what's wrong with this post? How could we improve it? :)
Let us improve this post!