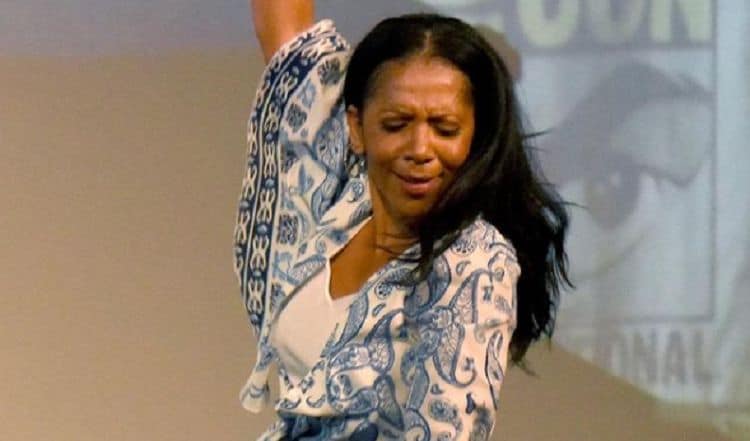 Penny Johnson Jerald has been acting professionally for almost 40 years. During that time, she has built a very impressive resume and she's gotten to work with some of the biggest names in the business along the way. Many fans will recognize her from being in shows like Star Trek: Deep Space Nine and 24. Most recently, she has been playing Dr. Claire Finn in The Orville. No matter what role she's playing, Penny always brings magic every time she steps in front of the camera. While it doesn't appear that she has any upcoming projects at the moment, we know we're going to be seeing plenty more of her in the years to come. Keep reading to learn 10 things you didn't know about Penny Johnson Jerald.
1. She Is A Baltimore Native
Baltimore is a city that has a long and rich history, and Penny is very proud to be a part of it. She was born and raised in the city and it was there that she fell in love with acting. Although she will always love her hometown, Penny eventually decided to relocate.
2. She Studied At Juilliard
Having natural acting skills is one thing, but in order to be successful in the entertainment industry, there's lots of hard work that needs to be done. For Penny, part of that hard work was attending the world-famous Juilliard School. Some of her classmates included Lorraine Toussaint and Megan Gallagher.
3. She Is A Wife and Mother
Throughout her career, Penny has chosen to be fairly private when it comes to her personal life. Something we do know about her, however, is that she is a devoted wife and mother. She and her husband, Gralin Jerald, have been married since the summer of 1982. They have one child together.
4. She's Done Voice Work
Penny's live-action work is what she is most widely known for, but some may not know that she has also done some voice acting over the years. Some of her voice credits include The Lion King (the 2019 version) and Justice League: Gods and Monsters Chronicles.
5. She Likes to Stay Active
Living a healthy lifestyle isn't always the easiest thing to do when you have a busy schedule, but it's something that is very important to Penny. She loves to stay as active as possible and in 2020 she hosted an online 50-day fitness challenge that attracted more than 1,000 people. It's unclear if she plans to do another challenge in the future.
6. She Is A Foodie
Just because Penny likes to take good care of her body doesn't mean that she doesn't like to enjoy good food. She loves trying different dishes and she often shares photos and videos of her meals on social media. That said, it's unclear if Penny also likes to cook.
7. She Is A Dog Person
Penny may have one biological child, but her daughter isn't the only person that she is a mother to. Penny is also a devoted dog mom and her fur baby, Chester, has become the start of her Instagram profile. When she isn't busy with work, she loves to spend as much time with Chester as she can.
8. She Is Grateful For All Of Her Supporters
A strong fan base is essential to every entertainer's success, and it's not something that Penny takes for granted. When asked if there's anything she'd like to say to her fans, she told Starry Magazine, "I am so humbled when I find that I have a fan who has been watching my work since the beginning of time. [laughs] But a fan I find longevity with I feel I have a kindred relationship and I do feel honored. It's nothing like being appreciated with something you are passionate about and acting is something I am definitely passionate about because I love to help tell stories."
9. She Loves Inspiring Others
Penny doesn't just love telling stories, she also loves being able to touch people's lives with those stories. Throughout her career, that's something she's been able to do time and time again. As she continues to take on new projects, she hopes that her work will continue to inspire those who come in contact with it.
10. Her Sister Is Also An Actress
Although Penny doesn't come from a family with a history in the entertainment industry, she isn't the only person who has chosen to follow this path. Her sister, Noree Victoria is also a professional actress. Noree's most noteworthy credits include The Rickey Smiley Show and American Crime Story.