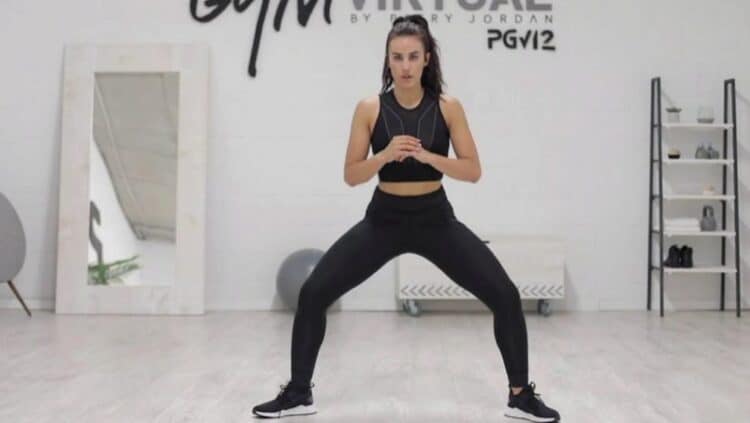 Patry Jordan was born and raised in Spain, but thanks to her hard work and dedication there are people everywhere who knows who she is. Over the course of about a decade, she has made quite the name for herself thanks to her love for health and wellness. Patry regularly uploads workout videos to her YouTube channel, but it's just not just her own fitness journey that she's interested in. She also offers courses and training guides for people who want to reach their fitness goals. Patry loves being able to inspire and empower others and it's something she wants to keep doing for many years to come. Keep reading for 10 things you didn't know about Patry Jordan.
1. She Has Always Loved Sports
Keeping herself active is something that has always been important to Patry. She grew up playing sports and that passion has always stuck with her. Although she may not be a competitive athlete, she still managed to find a way to incorporate her athleticism into her career path.
2. She Loves Fashion
Patry may spend the majority of her team wearing workout gear, but that isn't the only thing she has in her closet. She has a good eye for fashion and she enjoys putting outfits together. Whether she's hanging out with friends or going to a formal event, you know that she is going to pull up looking great.
3. She Never Planned on Being Famous
When Patry started posting videos on YouTube she wasn't sure what to expect. However, getting famous certainly wasn't something that she saw coming. She simply just wanted to share something she was passionate about and it ended up changing her life.
4. She's Adventurous
Patry is the kind of person who isn't afraid to step out of her comfort zone and try new things. She has an adventurous spirit and she enjoys doing things like going skiing and off roading. Her love for adventure has likely played a major role in the level of success she's had in her career.
5. She Is A Brand Ambassador
On top of the large following she's built on YouTube, Patry has also become popular on other platforms such as Instagram. Her ability to engage a large audience has made her an attractive partner for brands who are looking to partner with influencers to market their products. She has gotten the chance to work with several companies in the health and wellness space.
6. She Is Off The Market
In general, Patry hasn't shared much information regarding her personal life. However, one thing we do know is that she is in a happy relationship. She and her boyfriend, Carles Galí, have been together for more than five years and the two have proven to make a great team.
7. She Is A Vegetarian
It goes without saying that diet is a very important part of a person's overall health. During an interview with Bezzia, Patry said, "I have been a vegetarian for many years now. It is not a decision that I made deliberately, and I did it little by little, without realizing it because I did not feel comfortable eating it. If I could be vegan it would be, but because of my style and pace of life it is very difficult."
8. She Likes to Travel
Patsy's love for adventure doesn't end with action-packed activities. She also enjoys traveling and she has been able to see some beautiful places. Some of the countries she's visited include the United Arab Emirates and The Bahamas. In the years to come, she'll probably get the chance to add even more destinations to the list. No matter where she goes, though, Spain will always be her favorite place.
9. She Likes Listening to Music
To some people, music and fitness may be world's apart. However, that isn't the truth. Anyone who likes to workout knows that music is an important part of the process. A playlist can truly make or break a workout and this is something that Patry understands. She listens to music all the time and she likes a wide variety of genres.
10. She Has Two YouTube Channels
Patsy hasn't just grown a large following on one YouTube channel, she's done it on two. Her main channel, GymVirtual, is what most people know her for. It has more than 12 million followers. She also has a separate channel called Patry Jordan English where she posts content in English. Instead of fitness content, however, the focus of her second channel is mostly on hair, fashion, and other topics in the lifestyle niche.