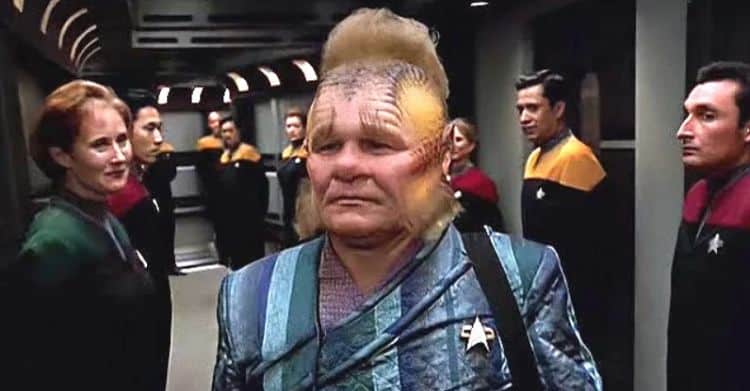 Ethan Phillips is one of the most recognizable actors in Hollywood, except he literally is not always recognizable because he spent most of his life in costume. He is the man who spent many years playing the character Neelix on the hit show "Star Trek: Voyager," and that meant no one really knew what his real face looked like. He was all prosthetics and makeup, so he is likely one of the most famous television actors to actually walk the streets without being recognized thanks to all of that. However, he is beyond famous, and his fans want to learn more about the man behind one of their all-time favorite characters.
1. He Was Born in the 50s
Ethan Phillips is a man who was born in the 50s. He may not look it, but he was born on February 8, 1955. Many of his fans are into seeing him in costume and heavy makeup for his many roles, but he is younger than his sci-fi persona leads him to be.
2. He is a New Yorker
He's a born and raised New Yorker. He was born in Garden City, but he was raised in Long Island. His family has been in the area for many years, and he grew up in a place that offers so many opportunities for those who grow up there.
3. He is the Son of a Restauranteur
One of the cool things about this actor is that his father had a cool job. His father was the owner of a popular restaurant in New York City. He owned Frankie & Johnnie's, which is a well-known steakhouse that was located at 8th and 45th. It was a popular place for people to eat, and the family had great success with it.
4. He is a College Graduate
When Phillips was finished with his New York City high school career, he enrolled in college in another state. He didn't go far, but he did head to Boston to study English literature. He was a student – and he is a graduate – of the famous Boston University. He obtained his 4-year degree while there.
5. He Has A Master's Degree
Following his graduation from Boston University, he knew he would head on to bigger and better things. This led to the future actor enrolling in courses at Cornell University. He was back in New York and ready to further his education. While there, he earned his Master of Fine Arts degree.
6. He is a Musician
He's well-educated with degrees from two of the oldest and most prestigious universities on the East Coast. He's a famed actor. He's good at what he does, and he is a musician. What is it he cannot do? He chose a fun instrument. He plays tenor sax. It's not easy, but he makes it look so.
7. He is Married
While we don't know too much about his wife, we do know that he has one. Her name is Patricia Cresswell, and they have been married for many years. In fact, they've been married for more than 3 decades. They wed in 1990, which means that they are now married approximately 32 years.
8. His Family is Large
We told you he grew up with his parents in Long Island, but did we forget to mention he grew up in a house filled with girls? His mother and father are the parents of six kids – and he is the only boy of all of the six kids. We imagine he spent his life fighting for even a few moments to get ready in the bathroom.
9. He Chose Not to Go Into the Family Business
Both his father and his grandfather worked their entire lives in their family restaurant, and we imagine it was a little heartbreaking for them to realize that the only boy in the family was not interested in spending his life working in the same industry. Ethan was more into the arts, and he did not want to spend his life managing the family restaurant, but he didn't sway his own ideals and plans, and look at his success now.
10. He is a Private Man
He might be a famed actor who has spent so much of his life and his time on television and in the press, but he is not nearly as outgoing as many assume actors are. He values his privacy and that of his family and he does whatever he can to keep his family out of the public eye.