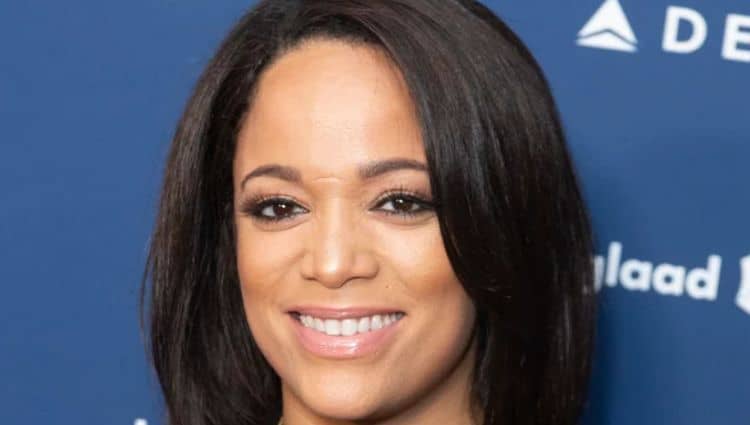 When it comes to reality TV, Aneesa Ferreira isn't new to it – she's true to it. Her journey in front of the camera began in 2002 when she was picked for the cast of the 11th season of The Real World. At the time, she probably thought she would be able to return to her normal life once the show was over, but that isn't what happened. For the last 20 years, Aneesa has managed to stay in the entertainment industry. She has been a contestant on MTV's The Challenge for several years, and she has become a fan favorite. Her positive attitude and competitive nature have earned her the respect of people all over the world, and she isn't finished showing them what she can do. Keep reading to learn 10 things you didn't know about Aneesa Ferreira.
1. She's From Pennsylvania
Aneesa was born and raised in Narbeth, Pennsylvania and she comes from a close-knit family. Although her work in reality TV has given her the chance to travel to places all over the world, she still lives in Pennsylvania and it doesn't appear she has any interest in moving.
2. She Competed on Fear Factor
Almost all of Aneesa's TV experience has been connected to The Real World. However, there are a few exceptions and one of them is Fear Factor. Aneesa was a contestant on the show back in 2017. It'll be interesting to see if she decides to venture into any other shows in the years to come.
3. She Went to the Same High School as Kobe Bryant
Aneesa attended Lower Merion High School in Ardmore, PA which is a suburb of Philadelphia which is the same high school that Kobe Bryant attended. While there's nothing to suggest that the two knew each other in high school, it does appear that they attended around the same time.
4. She Plans to Do The Challenge For As Long As She Can
Aneesa has been participating in The Challenge for nearly 20 years, and she doesn't have plans of stopping any time soon. During an interview with Vice, she said, "There's going to be some point where either I'm not going to want to do this or they find other people to do it that are more fitting for whatever themes they're going for. But I'll keep going until that time comes."
5. She Was A Cheerleader
Aneesa's love for competition started long before the MTV cameras came around. When she was younger, she enjoyed playing a wide variety of sports with her brother. By the time she got to high school, she decided to join the cheerleading squad. She was a member of the varsity team for all four years of high school and she was the captain during her senior year.
6. She's Jewish
Aneesa comes from a diverse background. Her father is Black and her mother is a white Jewish woman. Aneesa told Nylon, "I had to do a lot of soul-searching after, but growing up with a white mother in a predominantly white area, I wasn't really taught much about my Blackness. I knew I was brown. I knew that existed. But I was also Jewish, so that was my identity." It's unclear how big of a role Judaism plays in her life.
7. She Wanted to Go to Juilliard
While Aneesa probably didn't think reality TV would be the thing to give her a long-lasting career in the entertainment industry, she always knew that she wanted to be a performer in some regard. She loved singing and dancing and dreamed of going to Juilliard. However, she never ended up applying.
8. She's A Fairly Private Person
Oftentimes when people think of reality stars, they automatically assume that they are the kind of people who love putting their business on display. Aneesa has never fit that stereotype, though. Even after all of these years in the business, she's always been relatively private when it comes to her personal life.
9. She Loves Giving Back to Others
Over the years, Aneesa has made it a point to use her platform as a way to help others. She has given some of the money she's won from The Challenge to charity organizations. One of the causes that she is the most passionate about is suicide awareness and prevention.
10. She's A Podcaster
After spending the last 20 years in front of the camera, Aneesa has decided to switch things up a little bit. She is now the co-host of the official podcast for The Challenge. According to the show's description, "MTV's Official Challenge Podcast is a deep dive for superfans, taking you behind the scenes for the first time ever. We are pulling back the curtain and interviewing producers and insiders who will share secrets of The Challenge, everything from how stunts are created to the food the Challengers eat."