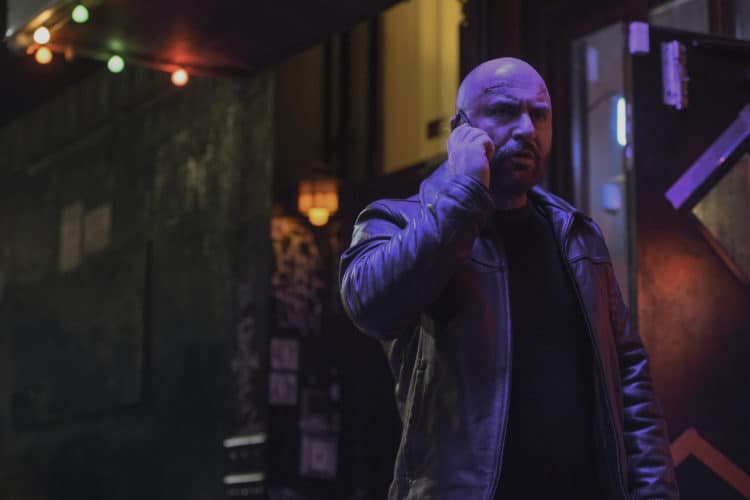 Throughout his career, Lior Raz has found a level of success that lots of people in the entertainment industry can only dream of. Since entering the industry more than 20 years ago, he has become a star in front of the camera and behind-the-scenes. Although he is most well known in his home country of Israel, Lior's name has spread to place all over the world. Now his star is shining even brighter thanks to the new Netflix series, Hit & Run. This project has the potential to catapult his career to new heights and it'll be interesting to see what kinds of doors open up for him in the years to come. Continue reading to learn 10 things you didn't know about Lior Raz.
1. He Is A Formally Trained Actor
There has always been a bit of a debate over whether formal education is important for people wanting to pursue careers in the arts. Time and time again, however, it appears that acting training proves to be beneficial. Lior studied acting at Nissan Nativ Drama School in Israel.
2. He Is A Family Man
Lior's career takes up a lot of space in his life, but it certainly isn't the only thing that's important to him. Family is his top priority. He is happily married to Israeli actress Meital Berdah and the couple has three children together. When he isn't busy with work, you can bet that Lior is spending time with his loved ones.
3. He Was In The Military
Lior's path to becoming a professional actor hasn't been a straight shot. Before getting into acting, he spent time in the Israeli army. After he was discharged, he relocated to the United States. According to an article from Hey Alma, Lior shared that he suffered from PTSD from his time in the army.
4. He Likes To Travel
Plenty of people are perfectly fine with spending their entire lives clothes to home, but Lior is the kind of person who loves a good adventure. Lior has gotten the opportunity to do lots of traveling over the years and he's visited several countries including Dubai and Italy.
5. He Speaks Three Languages
Anyone who has ever studied a second language knows that it's not an easy thing to do. Lior, however, has managed to learn three languages. Hebrew is Lior's first language, but he also grew up speaking Arabic due to his father. Lior speaks English as well although it's unclear whether he is fluent.
6. He Created Hit & Run
Most people are aware of the fact that Lior is one of the stars of Hit & Run, but some people may not realize that he is actually the person who created the show and he also did the screenwriting. Lior also created a TV series called Fauda which aired from 2015 to 2020.
7. His First Love Was Brutally Murdered
Things in Lior's life haven't always been easy, and when he was just 19 years old he suffered a very tragic loss when his longtime girlfriend was stabbed and killed. When describing their relationship, Lior told The New Yorker, "She was my first love. She was one of the most beautiful women in Jerusalem, an amazing person. I'd been so insecure. I couldn't believe she'd date me. All my self-confidence in life came from her."
8. He's A Biker
If there's one person who is always up for a good adrenaline rush, it's definitely Lior Raz. He loves riding his motorcycle whenever he can. He's shared several photos of himself with his bike on Instagram and his followers seem to really love seeing that side of him.
9. He Is A Public Speaker
Lior's work in the entertainment industry isn't the only thing he has to be proud of. He is also a public speaker who loves inspiring others. According to his website, his speeches consist of "his transition from combatant to creator, and from dream to reality." He also shares "his experiences on sacrifice, hate, relationships, conflicts, pain, fear, devotion, morale, friendship, walking a tightrope between life and death, joint work between Jews and Arabs, and the impact of the TV series on Arab Israelis and Jews."
10. He Loves Being Out In Nature
Lior may be a big star, but that doesn't mean that flashing lights and fancy events are the only things he enjoys. In reality, he really enjoys a lot of simple things. He spends a lot of time outdoors doing things like hiking and hanging out by the water and has lots of appreciation for the beauty of nature.
Tell us what's wrong with this post? How could we improve it? :)
Let us improve this post!