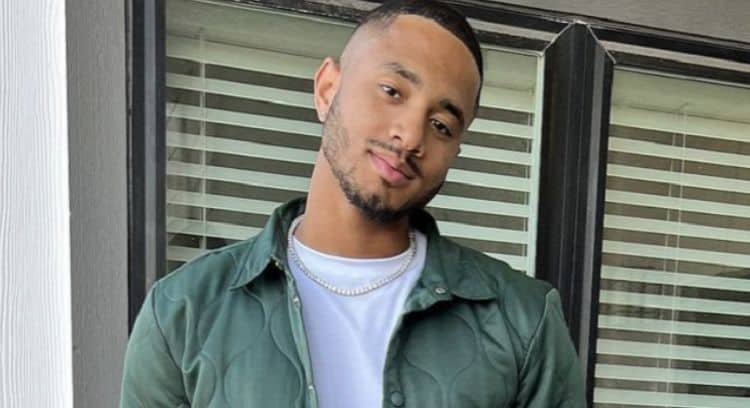 A few months ago, Randall Griffin's name isn't one that would've been known to people all over the world. However, thanks to the Netflix series The Ultimatum, Randall has become a legitimate reality TV star. Unfortunately, though, he had to go through lots of ups and downs to get that title. During his time on The Ultimatum, Randall agreed o be part of an 'experiment' in which he and his girlfriend, Shanique, agreed to temporarily date other people. The goal of this was for them to figure out if they wanted to stay together or if they thought they'd be better off moving on. Although the show was probably stressful for Randall, it's an experience he won't ever forget. Keep reading for 10 things you didn't know about Randall Griffin.
1. He's From Georgia
Even though Randall just got off of a show where he essentially aired out all of his relationship problems for the world to see, he is actually a pretty private person. As a result, we don't know much about his personal life. One thing we do know, however, is that he is originally from the Atlanta area.
2. He Went to an HBCU
Randall is the kind of person who has always been focused on securing a bright future, so when the time came to go away to college he took his decision very seriously. He decided to attend Florida A&M University (FAMU) which is the state's only public historically Black college/university. He graduated in 2017 with a bachelor's degree in business.
3. He's In A Fraternity
While at FAMU, Randall's studies weren't the only thing he was interested in. He also pledged Omega Psi Phi which is one of the most well-known Black Greek letter organizations. The fraternity has a rich history and a long list of notable members such as Steve Harvey and Michael Jordan.
4. He's A TikToker
One of the biggest perks of being on a reality show is that it can help a person grow their social media following very quickly. On top of being active on Instagram where he has 115,000 followers Randall also has a TikTok account where his following includes 40,000 followers.
5. He Works in Technology
While watching The Ultimatum did you ever wonder what the cast members do for a living? When it comes to Randall, we've got the answer. According to his LinkedIn profile, Randall is a senior cloud analyst for Oracle. He has been working at the company since 2019.
6. He Likes to Travel
Randall may seem like a pretty low-key guy, but don't get it twisted. He's all about living life to the fullest and making the most out of every experience. Traveling has been a great way for him to do that. On top of visiting places throughout the United States, he has also traveled to other countries like Jamaica and Mexico.
7. He Sells Videos on Cameo
If you're a fan of Randall's after seeing him on the show, you might be excited to know that you can get a video message directly from him. Randall started an account on Cameo where he records and sells personalized video shoutouts. He is currently sharing $29 per video.
8. Financial Literacy Is Important to Him
Randall is someone who is mindful of how he spends his money which is something he mentioned on The Ultimatum. In an Instagram post, Randall wrote, "Financial Literacy is something I've always had a passion for and have continued to educate myself on. Sure, I like spending money on nice things! But I also try to budget as much as I can for future wealth. I definitely recommend "You can Retire Sooner Than You Think" by Wes Moss. So many gems, especially if you're looking into how and where you should invest your money".
9. He Was Skeptical About Being on The Ultimatum
Let's face it, doing a reality TV show can be an overwhelming experience so Randall wasn't really sure what to expect. He told Entertainment Weekly, "I was skeptical from day 1. I didn't know if it was meant for us to actually grow stronger together or just to kind of tear us apart and just be for everybody's entertainment."
10. He Doesn't Really Keep in Touch with Madlyn
Randall's connection with Madlyn was the source of lots of tension throughout the show. Although they were only 'together' for a few weeks, they seemed to have formed a tight bond. In the end, however, they both decided to stick with the people they came with. Now that filming is over, they've made the decision not to communicate one on one out of respect for their partners.