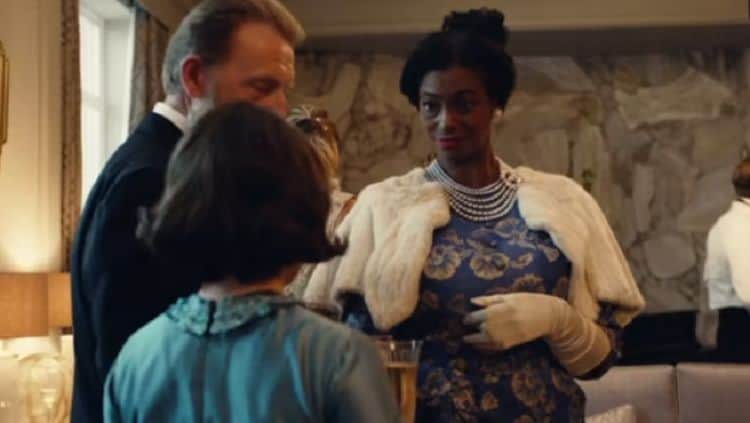 Most people who have seen Sandra James Young act would agree that she doesn't always get the credit she deserves. Her immense talent and unwavering dedication have helped her become highly respected among her peers. Viewers will likely know her best from her roles in shows like EastEnders and Doctors. Now, however, Sandra is on the brink of what could be her biggest role yet. She will be playing Unity Kincaid in the upcoming Netflix series, The Sandman. The highly anticipated show has been getting a lot of attention and it's going to be a great opportunity for Sandra to share her talents with a massive audience. If the show proves to be as successful as people are hoping, Sandra could be well on her way to becoming a household name. Here are 10 things you didn't know about Sandra James Young.
1. It's Unclear How She Got Into Acting
Becoming an actor is a journey that for many people starts during childhood. Many actors have great stories about how they fell in love with the craft. Unfortunately, we weren't able to find any details on how Sandra discovered her passion for acting, but it's clear that she was born to be a performer.
2. She's Narrated Audio Books
Sandra is best-known for live-action performances, but she has also done quite a bit of voice work over the years. In addition to being part of several radio programs, she has also narrated books on Audible. Some of the books she's narrated include Blonde Roots and Hand Me Down World.
3. She's Not Into Social Media
Throughout her career, Sandra has always been a very private person. With that in mind, it's not much of a surprise that she's decided not to put much effort into building an online presence. At the moment, she doesn't appear to have any social media accounts. There's also nothing to suggest that she plans to get into social media.
4. She's A Formally Trained Actress
We might not know how Sandra got into acting, but one thing we do know is that she's put a lot of work into honing her skills. She studied acting at The Manchester Metropolitan University where she graduated with honors in 1983 with a bachelor's degree in creative arts. Sandra didn't make her first on-screen appearance more than a decade later when she landed a role in the 1994 movie, Captives.
5. She Enjoys Working With Young People
Sandra doesn't just like sharing her talent with the world, she also loves sharing her knowledge with the next generation of actors. According to her LinkedIn profile, she has run confidence workshops that are designed to help empower young actors to believe they can achieve their goals.
6. She's Bilingual
Being able to speak more than none language is a skill that will always be of value. Sandra's LinkedIn profile lists that she speaks Spanish although it's unclear if she's fluent in the language. From what we can tell, however, English is the only language she's acted in.
7. She Has Theater Experience
In addition to having 30 on-screen credits, Sandra has also done a lot of work on the stage and she's found a great deal of success. She has been a part of several theater productions including A Midsummer Night's Dream, The Adventures of Robin Hood, and Cinderella the Real True Story.
8. She Doesn't Do Many Interviews
Interviews have always been one of the best ways for actors to share what they're working on. Unfortunately for her fans, it doesn't appear that Sandra has done many interviews over the years. This could likely have to do with the fact that she really values her privacy. Hopefully, we'll see more interviews from her as we get closer to the release date for The Sandman.
9. She Was In His Dark Materials
One of the things that's been very impressive about Sandra's career is the fact that she has gotten the chance to work on a wide variety of projects – some of which have been very successful. In 2019, she appeared in an episode of the HBO series His Dark Materials which is based on a book series of the same name.
10. She's A Salsa Dancer
Apparently, acting isn't the only way Sandra likes to express her creative side. Her LinkedIn profile mentions that she is a volunteer salsa instructor. Sadly, we weren't able to find any footage of Sandra dancing. However, if she puts as much energy into her dancing as she does her acting, then we already know she's a star on the dance floor.