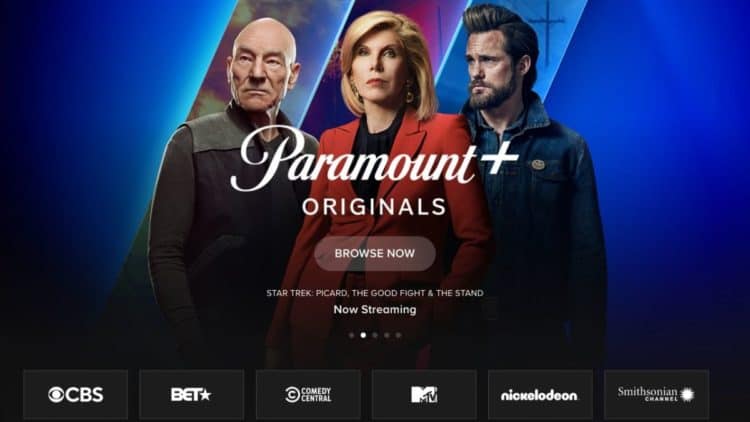 Long gone are the days when Netflix is the only streaming service in town. Over the years, several other companies have come out with their own platforms and Paramount is one of them. Initially launched as CBS All Access in the fall of 2014, the service was rebranded as Paramount +in the fall of 2021. Over the last few years, Paramount has been working hard to give viewers plenty of original content, and so far they've made a good deal of progress. While it's true that Paramount+ doesn't have as many originals as some of the other platforms, but it's got some great options. Continue reading for 10 Paramount + originals you might want to check out.
1. The Good Fight
Originally created for CBS All Access, The Good Fight is a spin-off of the successful CBS series The Good Wife. The show features an awesome cast that includes people like Christine Baranski and Delroy Lindo. As one of the platform's first originals, The Good Fight showed viewers that the streaming service could bring some great original content. If you like legal dramas, this is one show you should have on your watch list.
2. iCarly
iCarly may not have started its journey with Paramount +, but along the way, it has become one of the services' original series. As a reboot of the original Nickelodeon series, iCarly features the original cast as young adults. The show debuted in Paramount+ in the summer of 2021 and it has been renewed for a second season.
3. Star Trek: Discovery
Star Trek is easily one of the most well-known science fiction franchises, and Paramount + has been helping to keep the legacy going. The series Star Trek: Discovery debuted in the fall of 2017 and it's getting ready to go into its fourth season. The platform also has several other pieces of original content under the Star Trek umbrella.
4. Rugrats
Rugrats is another series that didn't start its journey on Paramount+, but it's become one of the services originals thanks to a reboot. The new Rugrats series debuted on Paramount+ in the spring of 2021 and it was renewed for a second season. Unlike the original series, the new version of Rugrats features a different animation technique.
5. The Stand
If you're a horror fan, The Stand is the kind of thing you might enjoy. The miniseries was based on the novel of the same name by Stephen King. It was released in the winter of 2020 and it takes place in a world that is currently experiencing a pandemic that almost wipes out the population.
6. The Harper House
Most of the time, animated series were made for children. There are also many, however, that were made with adults in mind. The Harper House is one of them. According to the show's description, The Harper House is about, "An overconfident female head-of-a-household as she struggles to regain a higher status for herself, and for her family of oddballs, after losing her job and moving from the rich side to the poor side of an Arkansas small town." Despite still being in its first season, the show has already built a large fan base.
7. Tooning Out the News
There are lots of people out there who think that the news is boring, but Tooning Out the News puts an interesting animated spin on some of the biggest news stories. This series has not only added to the platform's versatility but it's also helped Paramount+ reach a wider audience.
8. Kamp Koral: SpongeBob's Under Years
SpongeBob Squarepants is arguably one of the most famous cartoon characters in recent history. Needless to say, anything with his name attached to it is going to bring in lots of viewers. Kamp Koral: SpongeBob's Under Years follows Spongebob's life as a 10-year-old and it features all of your favorite characters.
9. Rio Shore
Reality TV has become so popular over the last 20 years, that every network and platform has been trying to come up with interesting show ideas. Paramount+ wasn't about to get left in the dust. Rio Shore debuted in September of 2021 and its set in Brazil where it follows the lives of young adults from all over Rio de Janeiro who move into a house together to hang out and party. The series is similar to Jersey Shore and it has plenty of drama for those who enjoy it.
10. Console Wars
TV shows aren't the only original pieces of content Paramount + has to offer. It also has quite a few feature films and documentaries, and Console Wars is one of the best in that category. Even if you're not a hardcore gamer, you might still enjoy learning about the histories of various video game consoles.
Tell us what's wrong with this post? How could we improve it? :)
Let us improve this post!