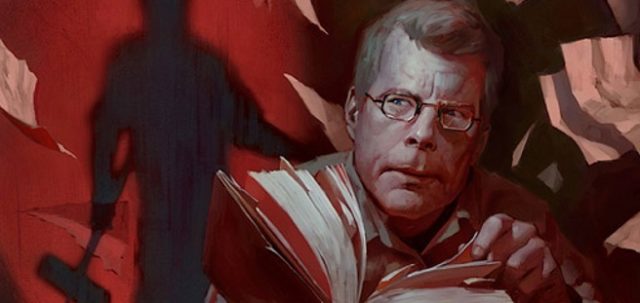 As any dedicated fan of Stephen King will tell you, The Dark Tower series is the culmination of everything the best-selling author has ever written. While cross-genre epics may not be the first thing people think about when the subject of Stephen King comes up, it weaves its narrative through virtually every other published work he has ever put forth.
Its story is told, in parts, in the pages of Eye of the Dragon and The Talisman. It provides the critically important context for It's generational attacks on the pissant town of Derry, Maine. Its characters cross over into the plague-ravaged wastes of The Stand and one of its protagonists is the priest from Salem's Lot.
Given that the latest King adaptation hits theaters this weekend, it seemed a good time to look back on everything that has ever informed that story: every movie, every series, every sequel. Which adaptation — or, in some cases, wholly original works — are best in the author's extensive filmography?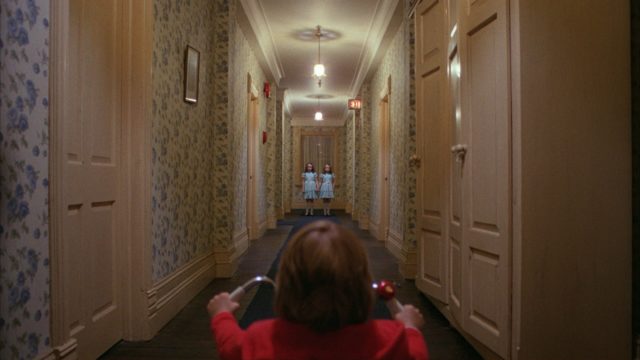 5) The Shining — Although probably topping many people's lists of King adaptations, I've never been quite as enamored with it as most people. While undeniably great when taken on its own terms, it's a victim of its aesthetic extremes.
The deliberately slow pace drags on just a bit too long. Its sparse setting is just a little too bare. Its bizarre visual non-sequiturs don't quite connect well enough with the story at hand.
If you can get past these directorial decisions — like the vast majority of people can — it's a masterstroke in slow-burning suspense and domestic horror. Jack Nicholson is at the top of his game in a role that seems almost custom-built just for him. And whereas most directors would have settled for a schlocky haunted house flick, Kubrick elevates the film to something more than that: ghastly, yes, but Human too.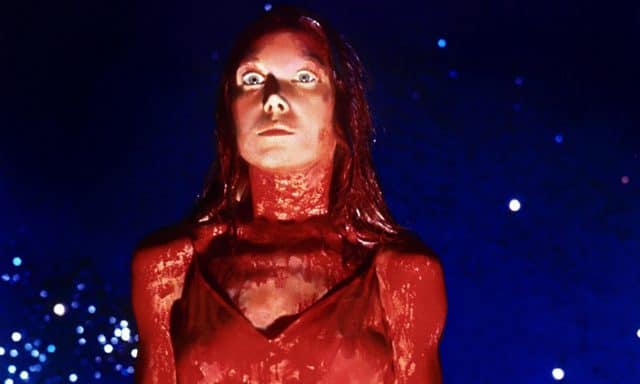 4) Carrie — Based on King's first published novel, many of what would later become hallmarks of his body of work trace their origins back to the humble pages of this tawdry thriller. His preoccupation with religious fundamentalism, the pettiness of Human nature and contemporaneous Greek tragedies all began with Carrie.
In director Brian DePalma, the film found its perfect creative match. While King struggled to make sense of the (to hum) utterly alien world of teenage girls, DePalma comfortably navigates the complex social dynamics and relationships of high school. He explores budding female sexuality without sexualizing them for the audience: affording us an intimate and resoundingly honest look into the lives of American teenagers.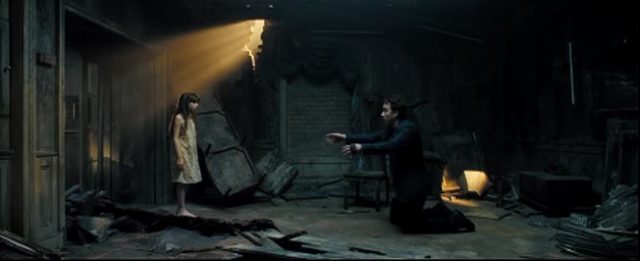 3) 1408 — If there is one Stephen King adaptation that seems to be on nobody else's radar, it's 1408. And that's a real shame, too, because it's undoubtedly one of his most even-handed stories, taking the lessons learned from any number of previous novels and distilling them into as close to a perfect "ghost" story as you could hope for.
But even that's not right. 1408 isn't about ghosts at all. It's just "an evil f***ing room."
Set almost entirely in a single hotel room, 1408 is a hauntingly claustrophobic film that gradually dials up the terrifying events that a horror author in search of some inspiration finds himself in. Putting its excellent cast — which includes memorable turns for John Cusack ad Samuel L. Jackson — to impeccable use, it deserves far more than tha half-forgotten legacy that its earned itself in the decade since its release.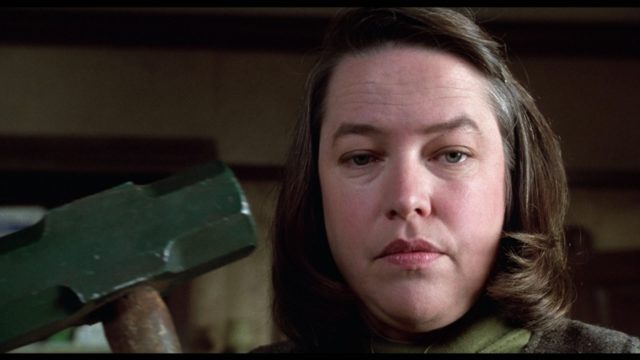 2) Misery — Horror movies rarely ever get their due with the larger film community. Call it what you will — genre bias, snobbishness, cinema's overly-conservative old guard — but even beloved genre classics rarely get the attention they deserve.
Not so with Misery, however. Holding the distinction of the only Stephen King adaptation to win an Oscar, it earned Kathy Bates a long-overdue Best Actress trophy when it came out in 1990. While I could drone on about the effectiveness of particular scenes and and shots, suffice it to say that this is the perfect distillation of a horror movie: a sympathetic protagonist, a virtually unstoppable villain and a deep dive into the dark depths of the Human psyche.
1) The Shawshank Redemption — Despite popular belief, Stephen King is not "just a horror author." Many of his most popular and acclaimed works are actually pieces of serious drama. Stand By Me is a coming of age story about four friends who go out to find a corpse in the woods. Despite its more fantastical plot points, The Green Mile is a sobering account of a prison guard's culpability in the execution of an innocent man on death row.
And then there's The Shawshank Redemption: a decade-spanning prison drama about innocent men sentenced to life behind bars, corrupt wardens, friendship and the double-edge sword that is hope amidst hopelessness. It's the movie that most people seem to agree should have won the hotly contested 1994 Best Picture Oscar and is inevitably every young cinephile's first favorite movie.
Save