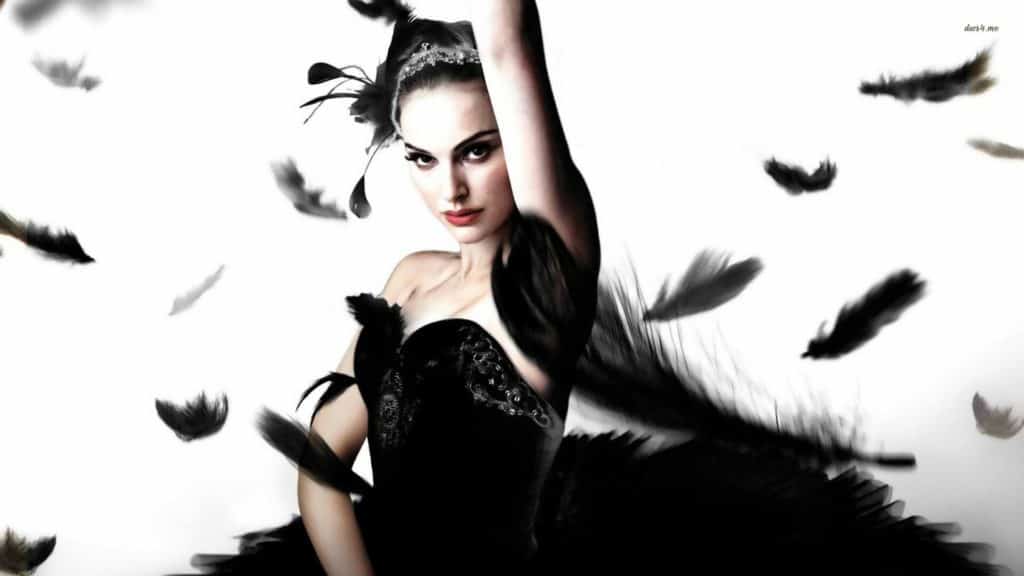 Yes, yes I am doing a second Darren Aronofsky movie in this series. He's one of our best and most bafflingly underappreciated horror directors working today. He's absolutely been firing on all pistons over the last decade. Why people don't talk about him the same way that they talk about John Carpenter, David Cronenberg and Stuart Gordon is utterly beyond me, because Black Swan (2010) is absolutely operating on the exact same level as The Thing (1982), The Fly (1986) and From Beyond (1986).
Maybe it has something to do with Aronofsky being too "classy" of a director. The circles he travels in are more concerned with this or that Oscar race, rather than slumming it at this or that gory fan junket; in fact, Black Swan was easily one of the best reviewed movies of its year, being nominated for no less than five Oscars – including one for Best Picture – eventually settling on a well-deserved win for Natalie Portman's transformative performance as the titular Black Swan, ballet dancer Nina Sayers. Maybe if it come out later in the decade it would have been subsumed by the tired discourse surrounding "elevated horror" (i.e., horror films that "respectable" film critics assure themselves that they're allowed to like for whatever arbitrary reason they land on for that particular day). Maybe it has something to do with Aronofsky's emphasis on the psychological evolution of his film's protagonist (as if psychological horror somehow doesn't also exist). Maybe it's because horror movies don't get nominated for, let alone win, Oscars (as if Rosemary's Baby, The Exorcist, Jaws, Fatal Attraction, Misery, The Silence of the Lambs, The Sixth Sense, Get Out and The Shape of Water don't also exist). Whatever the reason, that dismissive discourse stops right here and now.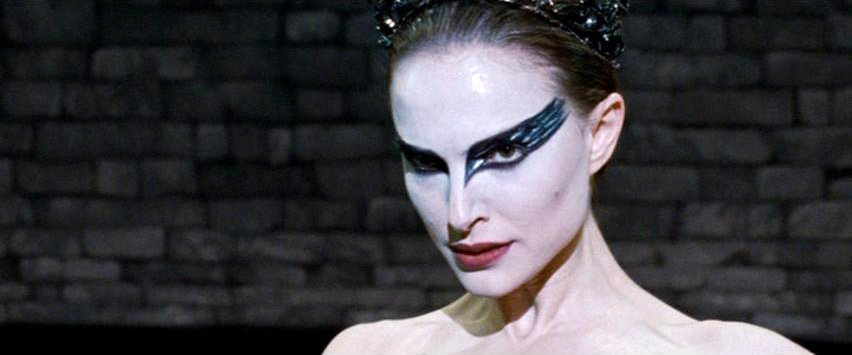 When the prima donna of a prestigious ballet company retires, the invigorated director (Vincent Cassel) announces that they will be putting on new production of Swan Lake: one in which the roles of both the White Swan Odette and the Black Swan Odile. When she auditions for the role, ingénue Nina Sayers (Natalie Portman) flawlessly embodies the innocent Odette, but flounders as the sensual Odile, but convinces the director to reconsider his dismissal of her when she violently rebuffs his sexual advances. Succumbing to the pressures of her new and contradictory roles of both the Black and White Swans, her overbearing mother (Barbara Hershey), her demanding director and her passionate new relationship with a fellow cast member (Mila Kunis), Nina believes that she is being stalked by a dark, hallucinatory doppelganger and begins to literally transform into the Black Swan herself, violently escalating into her momentous opening night performance.
Anybody even peripherally versed in the horror genre should easily be able to identify this as a psychological body horror film. Faculty of Horror hosts Andrea West and Alex Subissati directly compare the film to Sam Raimi's post-Spider-Man horror homecoming Drag Me to Hell (2009) from the prior year. Indeed, much of the film's narrative DNA is inextricably rooted in the aforementioned works of Carpenter, Gordon and especially Cronenberg (whose entire early cycle of government-backed genre films acts as a kind of piecemeal blueprint for Aronofsky's film).
In Black Swan, we have a young woman afraid – foremost, but not exclusively – of herself: of her potentiality, of what she's on the cusp of becoming. Harangued by the menagerie of people in her life trying to exert control over her (whether sexually, chemically or psychologically), she suffers greatly under the strain. Whether her twisted bodily transformations are purely in her mind or a literal, physical manifestation of her matching mental transformation is left intentionally ambiguous, allowing the mental and the physical horrors expressed on screen to blur and intermingle until they are utterly indistinguishable from one another. Personally, I prefer to think of it all being a product of the latter (that is, she is literally transforming into some monstrous approximation of her on-stage character as she falls further and further under her thrall mentally), but that's entirely besides the point. It doesn't matter in the end of what we see is literal or metaphoric, the point is that we see it: the point is that she believes it.
Here, Natalie Portman is offered the kind of role that is rare enough generally, but virtually unheard of for women: a rich, nuanced, utterly engrossing character that are fully a match for her talents, and which let her slip seamlessly into the creature we see on stage (fittingly, not unlike what is asked of Nina in the film itself). She uses the opportunity to deliver a staggering, career-best performance: the likes of which we wouldn't see from an actress again until Her Smell (2018) near the end of the decade. And the fact that she was (rightly) able to beat out Jennifer Lawrence in her breakout role (in Debra Granik's Winter's Bone) speaks to the unimpeachable power of what she is doing in this film. It's like if not only Lupita Nyong'o was nominated for Us (2019), but if she won the award in a landslide of support And the fact that she hasn't herself been able to reach those same heights in the years since is a grievous misuse of her talents in the industry (although 2016's Jackie and 2018's Vox Lux certainly come closer than I would have suspected otherwise).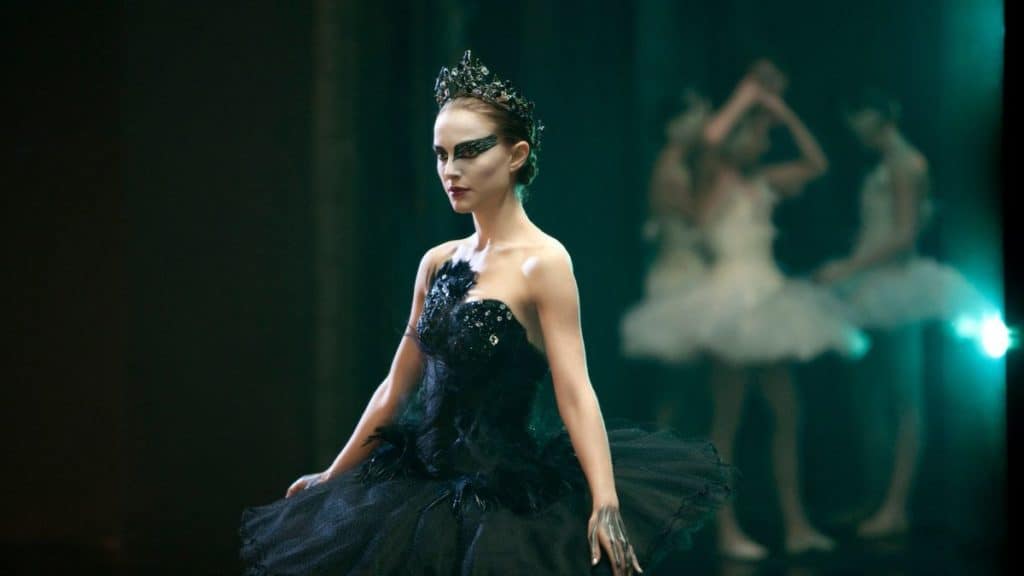 There's not a single moment or scare that jumps as THE core moment of the film. The entire runtime is dedicated to ramping up the dread and blossoming horror of the Nina's reality: from the innocuous-enough opening, to the sprinkled-in violations from her mother and colleagues, to her dark stalker from the shadows to her fully realized final form at the end. The performance clearly showcases the culmination of this terror, but it's so gradually built up over the preceding hour-or-so that it's impossible to fully parse it from the setup. In effect, the entire 108 minutes-long movie acts as one, drawn-out, edge-of-your-seat scare.
Genre is undoubtedly one of the most consequential ways that moviegoers organize the films they see. It sets up our expectations going into it, contextualizes the events that play out in front of us, informs our reactions coming out of it and lays the groundwork for the kinds of discussions that we do or don't have about it. Despite squarely sitting at the epicenter of several core subgenres of horror cinema, Black Swan has been instead forcibly shoehorned into discussion of stately, "awards worthy" dramas: in effect, missing the central points that the movie is trying to make and robbing us of the kinds of rich conversations that we should have been having about this movie since its 2010 release. Well no more, I say. It's high time that we take back what's ours.