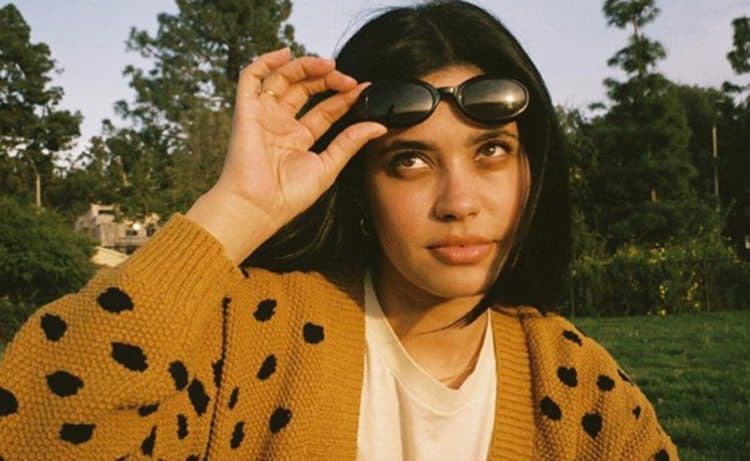 Otmara Marrareo is relatively new to the acting world, but her career has gotten off to a great start. Within five years of making her on screen debut, Otmara is already getting noticed. She started to get lots of attention in 2019 when she was cast for the reboot of the 90s police drama, New York Undercover. Unfortunately, the series still hasn't found a network, but there is still hope that it will make its way to our TV screens. Otmara hasn't let that keep her down, however. She has since landed a main role in the new NBC sitcom, Connecting… and this could prove to be her big break. Keep reading for 10 things you didn't know about Otmara Marrero.
1. She Is Originally From Miami
Otmara was born and raised in Miami, but her family has Cuban roots. She is very proud of her Latin culture and is proud to provide representation through her acting. When she decided that she wanted to pursue acting professionally, she moved to the Los Angeles area where she still lives today.
2. She Is A Trained Ballet Dancer
Performing has been a part of Otmara's life for as long as she can remember, however, acting wasn't always her medium of choice. She told Schon Magazine, "I actually did ballet for 16 years. I thought I'd dance professionally until I realized that was a way of expressing myself without having to say much because I was so shy."
3. She Thought She Wanted To Be A Journalist
Otmara had several career aspirations before realizing that acting was her true calling. In addition to wanting to be a professional dancer, she also went through a period where she wanted to be a journalist. She even took some communications courses before leaving school.
4. She Loves Roles That Challenge Her
Sometimes actors prefer to play characters they can relate to as it makes things easier. Otmara, however, isn't looking to take the easy route. She prefers roles that challenge her and take her out of her comfort zone. For that reason, she hopes to play a wide range of characters across multiple genres.
5. She Into Fashion
As a creative person, Otmara is always looking for ways to express herself. Outside of acting and dance, fashion is another one of her favorite ways to show her personality. She has a great sense of style and loves to wear relaxed clothing. But when it's time to get fancy she can do that too.
6. She Would Love To Write A Children's Book
Otmara is putting all of her focus into acting right now, but she also has some things she would like to accomplish away from the cameras. During her interview with Schon Magazine, she revealed that one of her dream projects is to eventually write a children's book.
7. She Danced For The Marlins
What many people don't know is that Otmara's dreams of becoming a professional dancer actually did come true. After graduating from high school, she went on to be a dancer for the Miami Marlins. During that time, she was also in a long term relationship with a baseball player whose name she has not revealed. Sadly, the relationship turned out to be very abusive and she left after six years.
8. She Hopes To Work With Quentin Tarantino
Otmara has big dreams for her acting career and she's working towards them every day. She's already gotten the chance to work with some very big names in the industry, but there are a few others that she'd love to add to the list. One day she hopes to get the chance to work with the legendary Quentin Tarantino. Steven Spielberg is another person who is on her list.
9. She Is Passionate About Helping Others
Otmara hopes to use the platform she builds to help as many people as possible. She is passionate about philanthropy and has an extra special place in her heart for causes involving children. At some point, she hopes to start a charity organization of her own that works with youth to help them explore their creative talents.
10. She Likes Being A Leader
Despite still being so early in her career, Otmara has already gotten a couple of lead opportunities. Not only does being the lead actress in a TV show or movie look good on paper, but it's also a great experience as a leader. She loves getting the opportunity to show off her leadership skills and hopefully this is something she gets to do a lot more off.
Tell us what's wrong with this post? How could we improve it? :)
Let us improve this post!