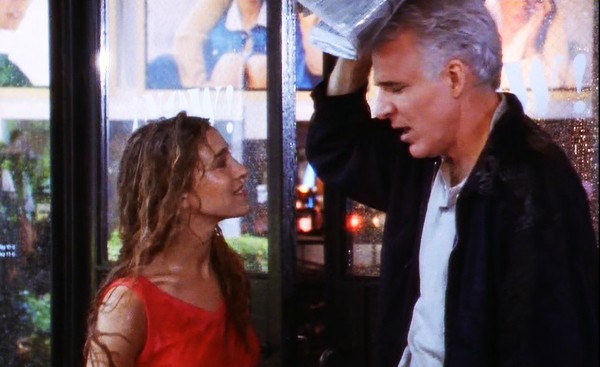 Sarah Jessica Parker is in the news today for a really weird reason. Apparently the Russian government has been trolling Sarah Jessica Parker on Twitter, and offered to arrange a meeting with the ambassador. Russia's Ministry of Foreign Affairs responded to a meme the actress posted to Instagram Thursday which said, "I couldn't help but wonder….had the Russian ambassador been meeting with everyone except me?" Parker was obviously referring to the latest Jeff Sessions controversy.
The Russian government apparently took notice, and tweeted Friday from the Ministry of Foreign Affairs' account, "#Zakharova: If #SarahJessicaParker desperately wants to meet Russian Ambassador to US – anything is possible. Sergey Ivanovich will be happy." Zakharova is a reference to the ministry's spokeswoman, Maria Zakharova. No word on whether the two will be meeting.
So now that that's out of the way I wanted to talk about more important things like when Sarah Jessica Parker looked her best in movies. Parker gets a lot of flack for her appearance. It reached its apex when horse memes were going around in her later years on Sex and the City. I've personally always been a fan of Sarah Jessica Parker and have always liked her cute personality and roles. When it comes to her looks, there are two movies I think she nailed it in. The first is L.A. Story and the second is Honeymoon in Vegas. I don't even think it's close. If you're going old school I loved her in Footloose but if we're being honest she looked amazing in those two films. That's all I wanted to share.
Here's SJP in LA Story – she appears at 1:04
Heres SJP in Honeymoon in Vegas