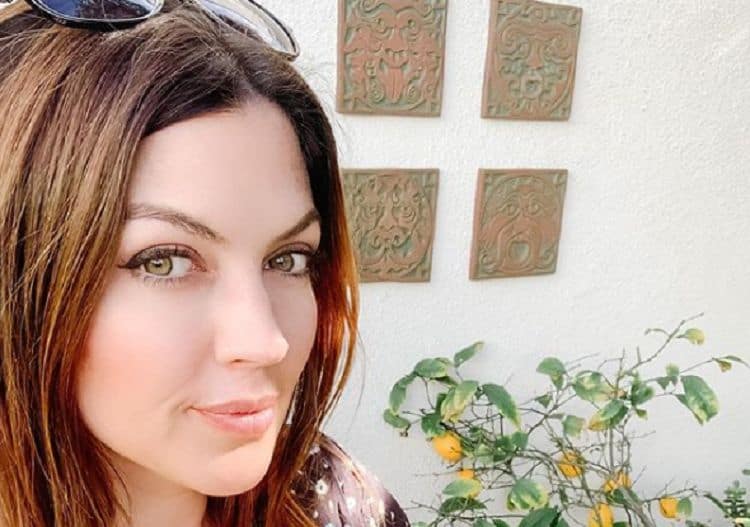 Kristy Katzmann was first introduced to viewers in 2007 when when she appeared on season 11 of The Bachelor. Although she didn't win the season, she became a fan favorite. Recently, she has returned to TV to give love another shot on the new FOX series, Labor of Love. This time, however, Kristy is the one in charge – and there's an interesting twist. Kristy isn't just looking for love, she's looking for someone to start a family with. The season is just getting started, but viewers are very excited to see how things pan out. Keep reading for 10 things you didn't know about Kristy Katzmann.
1. She's An Entrepreneur
Reality TV isn't the only thing Kristy has going for her, she's also an entrepreneur. She's an account manager at a company called The Modern Mamanista which she started with her sister. According to the company's website, The Modern Mamanista is dedicated to inspiring "women of all shapes and sizes to embrace their inner beauty and give us all a place to share favorite things, beauty hacks and feel supported."
2. She Studied Journalism
Kristy's current career path is a bit different than what she envisioned herself doing when she was younger. She attended The University of Notre Dame where she majored in American Studies and Journalism and graduated at the top of her class.
3. She's Well-Educated On Natural Medicine
In addition to having a bachelor's degree, Kristy also attended grad school at Pacific College of Oriental Medicine and at Midwest College of Oriental Medicine. She earned master's degrees in focused on herbal and holistic medicine.
4. She Loves Being An Aunt
As you could probably guess from the premise of Labor of Love, family is very important to Kristy. She is a proud aunt and she has a very close relationship with her sister's kids. All of the practice she's had being an aunt will definitely come in handy when she starts a family of her own.
5. She Wasn't Planning On Coming Back To Reality TV
After her experience on The Bachelor, Kristy was planning on putting her reality TV days behind her. However, when the opportunity to do Labor of Love came along, she simply couldn't resist. She told USA Today, "Having the show come around to me really seemed like my life and the perfect opportunity to not only pursue motherhood, but to find someone to pursue motherhood with. In my mind, it was honestly too good of a fit for me not to say yes when I was given an opportunity."
6. She's Divorced
The Bachelor and Labor of Love aren't the only time Kristy has tried to find the perfect guy for her. Kristy was actually married at some point in her 30s, but unfortunately the marriage only lasted for 6 months and ended in divorce.
7. She Survived A Terrorist Attack
Kristy Katzmann was in Nice, France during the 2016 terrorist attack that in 87 deaths and more than 430 injuries. It doesn't appear that she's spoken about the incident, but it's likely left a lasting impact on her life.
8. She Hopes Labor Of Love Will Connect With Lots Of Women
For many women, starting a family is easier said than done. This is something that Kristy Katzmann can relate to after years of wanting to have children but never getting the right opportunity. She hopes that the show will resonate with women who are in similar situations. Kristy says, "I really want women to go out there and make their own dream come true. I think that's what this show is really about at the end of the day."
9. She's The Happiest She's Ever Been
Kristy's path to motherhood may be a little unconventional, but that doesn't bother her at all. She's pleased with the choices she's mad and told FOX News, "I'm super happy. I knew for this to work, I had to really keep an open heart and open mind and put myself 100 percent out there, which I did. I feel so confident with how things worked out and I've honestly never been happier."
10. She Loves To Read
Kristy is an avid read and she likes to use her social media platform to share her love of books with her followers. She has a section on her highlights specifically dedicated to the books she loves. Some of her favorite books include Becoming by Michelle Obama and The Alchemist by Paulo Coelho.
Tell us what's wrong with this post? How could we improve it? :)
Let us improve this post!