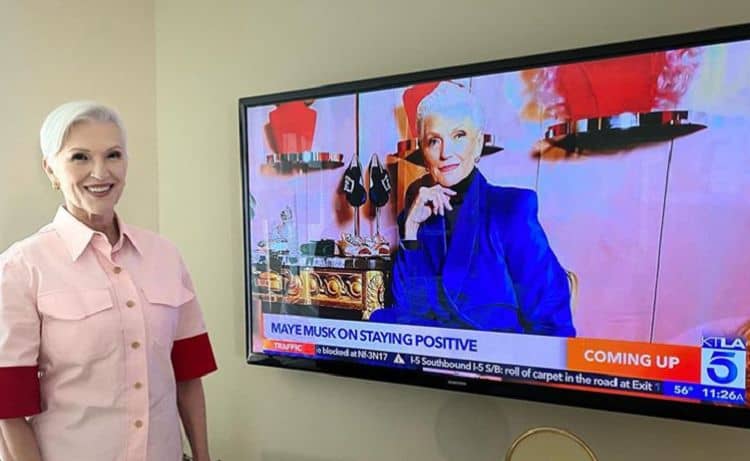 Recently, there has been a lot of interest in Maye Musk because she has become the newest face of CoverGirl, which is rather interesting because she is 69. As a result, it can be said that she is part of the movement to show that beauty is something for people of all ages, which is a sentiment that she has been known to express in the past. Speaking of which, some people might be more familiar with Maye Musk not because of her modeling work but because she is the mother of Elon Musk, the famous businessman with more than a passing interest in various high-tech ventures.
Here are five things that you may or may not have known about Maye Musk:
She Has a Twin
As it turns out, Musk has a twin sister named Kaye Musk. Even now, the two sisters remain close, as shown by the fact that they still Skype with one another each night. Suffice to say that there are a lot of twins who can't claim that level of closeness. Never mind normal siblings.
She Has Been Modeling Since She Was 15
Musk started modeling at the age of 15. She thought that it was no more than a part-time thing that would come to an end at some point in time. However, as it turned out, Musk would continue modeling part-time throughout her entire life. In fact, she has outright stated that she has no interest in ever retiring, meaning that it seems probable that she will continue modeling for as long as she can.
She Is a Dietitian
Speaking of which, it is interesting to note that Musk's main pursuit is serving as a dietitian as well as a nutritionist. Credentials-wise, she has a Master's degree in dietetics from the University of the Free State, which can be found in the South African province called the Free State. Furthermore, Musk has a second Master's degree from the University of Toronto in Toronto, Canada, which happens to be in nutritional science. Similar to her part-time job as a model, it seems probable that Musk will continue serving as a dietitian as well as a nutritionist for as long as she can.
She Comes from a Hard-working Family
Given the statements about her plans to never retire, it should come as no surprise to learn that Musk is a rather hard-working person. For that matter, it can be said that the entire Musk family is made up of hard-working people, seeing as how the Musk twins passed on their work ethic to their children. Likewise, it seems that the family's adventurousness might have a shared origin as well, seeing as how the Musk twins' father was famous for flying his private plane from continent to continent. In fact, said individual was actually the first person to fly from South Africa to Australia without using electronic instrumentation, which was a remarkable accomplishment by any standard.
Born in Canada
It is interesting to note that Musk was born in Canada. To be exact, she was born in the city of Regina in the province of Saskatchewan, though it would be an exaggeration to say that she had a close connection to the place, seeing as how her family moved to South Africa when she was still two. With that said, while the Musk twins chose to raise their children in South Africa, Musk has been back to Canada since that time, as shown by the fact that she started showing up in Canadian advertisements in 1989.
Save