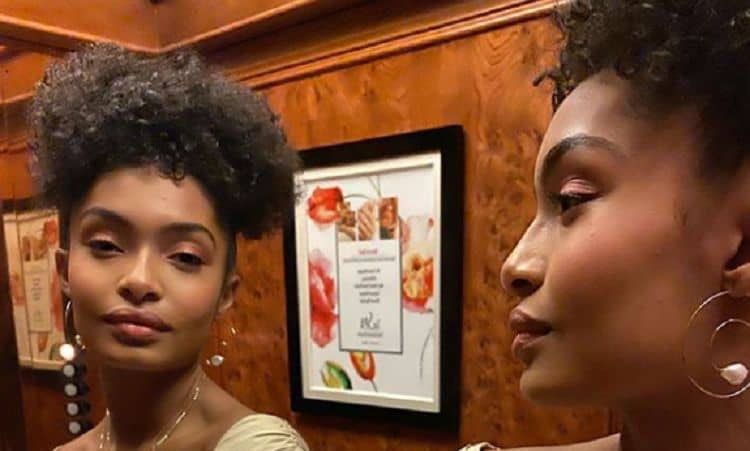 The next generation of stars are growing up and coming out, and eventually they will be poised to take over from the old guard and continue the cycle. Yara Shahidi is just one among many, but she is doing her part to keep the traditions of show business alive. She's been and still is a model and a TV star, but she definitely seems to aspire to more as she continues to take her career to new and more luxurious heights. The goal of anyone that has anything to do with acting and modeling is to one day be their own boss and she's well on the way to doing just this.
Here's a few things you might not have known about Yara.
5. She is cousin to the rapper Nas.
Nas was about 26 when she was born, but it's still impressive that she was born into a family that already has some experience with being around a celebrity. There's no real idea if she uses this to her advantage but the sheer privilege of being related to someone famous has no doubt helped to pave her way just a little bit as she's been on the rise for so many years.
4. She'll be attending Harvard after graduation.
More and more actors and models are choosing to attend school while working. Some might even put their work on hold to obtain an education so that they can be better informed concerning the world around them and what options they have in terms of how to go about living their lives. It's comforting really that those who are in a position of such influence would be educated and not completely ignorant.
3. Yara translates as "someone who is closest to your heart" in Persian.
Her mother is of African-American and Choctaw descent while her father is Iranian-American. Her name was obviously carefully selected to have meaning and to give her the feeling that she is always loved no matter what. This speaks to the type of life she must have experienced growing up, as with such a name one can only imagine that she's been made to feel very secure.
2. She started her career at age 6
There's an inherent danger to starting kids off so young, but there is also opportunity in it as well. The trick seems to be to let kids be famous but not burn them out too young by restricting just how much exposure they are given. Too much too soon can be extremely detrimental to their development, but a well-balanced life between school, play, and a career seems like it might be workable.
1. She's going to star in a spin-off to Black-ish.
Thanks to the success of Black-ish Yara has decided that she wants to start in a spin-off that will see her going to college. This show will detail the experiences and give a more in-depth look at the college experience. The original title was going to be College-ish, but has instead been changed to Grown-ish.
Yara is definitely being watched carefully as she seems to be a rising star.
Save