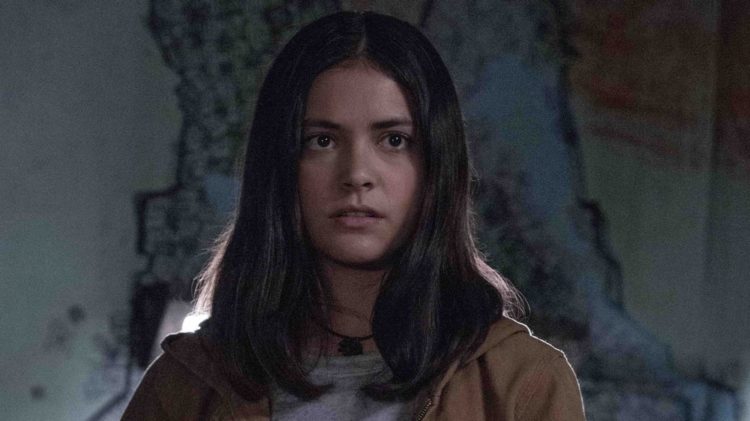 Blu Hunt may be relatively new to the world of professional acting, but she's already well on her way to making a lasting impression. With the perfect combination of talent and dedication, Blu has been working hard to build an impressive resume. Her wide range of skills has allowed her to play a variety of roles, and she brings something special to each one. She is best-known for her role in the TV series Another Life and the movie The New Mutants. Even though she is just getting started, it's already very clear that she has the potential to have a long and successful career. Continue reading for 10 things you didn't know about Blu Hunt.
1. She's A California Native
Blu was born and raised in the Sacramento area and has lived in California for her entire life. Once she decided that acting was what she wanted to do with her life, she knew that she wanted to relocate to Los Angeles. Being in the L.A. area has definitely helped her get access to more opportunities.
2. Her Mom Got Her Into Acting
There are lots of creative people whose families try to steer them down a more traditional path, but that wasn't the case at all for Blu. In fact, her mom was actually the person who got her into acting. During an interview with Hemisphere Magazine she said, "My mom actually forced me into acting…I had a lot of energy, and she thought theater would be good for me."
3. She's Part Of The LGBTQ+ Community
Blu's character in The New Mutants is queer, and that's something the two have in common in real life. Blu is a proud member of the LGBT+ community and she understands the importance of representation for queer characters and she's excited to be part of it.
4. She Learned A Lot About Herself While Filming The New Mutants
Being cast in Thew New Mutants was a life changing experience for Blu in more ways than one. Not only was it a great opportunity for her professionally, but it also gave her a chance to explore on a personal level. She told People, "I got to go on this really crazy personal journey of finding things out about myself, by playing this character who I felt like I related to so much."
5. She's Native American
Blu is a proud Native American woman and she enjoys sharing her culture with the world. Her great-grandfather is Apache and grandmother lived on a reservation in South Dakota. In an interview with WWD she said, "I feel like as a Native actress, [my place] is about opening doors so that more and more young people from the reservation can be a part of things now."
6. She's A Writer And Director
Being in front of the camera may be what she's becoming best-known for, but Blu has other ambitions when it comes to her career in entertainment. She loves writing and directing and hopes to eventually get into filmmaking. During the pandemic, she's been using any extra time she has to focus on writing her own projects.
7. The New Mutants Is Her First Movie
At the moment, Blu has just eight acting credits to her name, and The New Mutants is her first and only film. Anyone who saw her performance, however, probably couldn't tell that she was a first timer. With such a stellar opening performance, there are lots of people who are looking forward to what Blu does next.
8. She Loves To Read
Blu spends a lot of time at work, but when she isn't busy on set or rehearsing for an upcoming audition, she loves to curl up with a good book. On top of being a great way for her to learn new things, reading is also a nice way for her to rest, relax, and recharge before getting back to work.
9. She's Good Friends With Maisie Williams
Most people spend more time around their co-workers than anyone else. That being said, it's always nice when you can build a genuine bond with someone you work with. Blu was fortunate to find that with her New Mutants cast mate, Maisie Williams. While talking to People, Blu said that she and Maisie have a "very, very close bond."
10. She Was In The Originals
If Blu's face looks familiar to you, you may have seen her in the popular TV series, The Originals. Blu appeared on six episodes of the show during 2017. Although the role wasn't anything glamorous, it was a great experience for Blu and helped her gain more exposure.
Tell us what's wrong with this post? How could we improve it? :)
Let us improve this post!