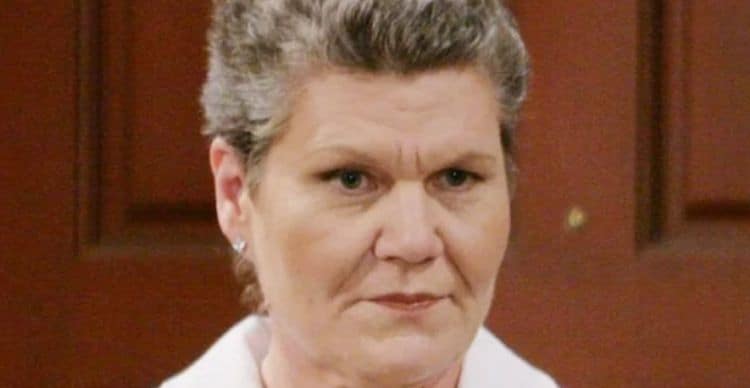 Bergen Williams is a face most everyone recognizes. She's not just a lovely actress with a lot to offer, either. She's a woman who has made history, who has entertained the masses for many years, and who has one of the most loyal followings in Hollywood. She is one of the most beloved daytime soap opera stars of all time – she's well-known and loved for her role on "General Hospital". It is with great sadness that we bring you the news that Bergen Williams has passed away after a long health battle. What's shocking is that her death is not a recent death. The famous actress died on July 20, 2021, but her family did not announce the death of their beloved until November 17, 2021. Perhaps they were processing the loss of someone so important, or perhaps they simply did not feel the need to share her death with the world. Whatever the reason for waiting four months to announce her death, however, the world wants her family and friends to know that we mourn with them. Let's take a moment to remember the immense talent.
Bergen Williams' Early Life
One of the most fascinating things about this lovely actress is that she doesn't go by her first name when she works. She doesn't go by any of her own names when she works. As a matter of fact, she was born with the name Laura Lynn Williams. She was born on July 14, 1959, in Inglewood, California. She grew up in the California community, too. Her childhood is not one many people know much about, but we do know that her storied career is one worth mentioning. She's been in the business since 1990, which would have made her around 31 when she began acting. She was most famous for her role as Alice Gunderson on the hit daytime soap, "General Hospital," from 2001 until 2015. She was the woman who took care of all of the housework for the Quartermaine family and all of their issues, troubles, and drama. She was fiercely loyal to the one and only Luke Spencer, and she would have done anything for him in the many years she worked for the family. Her family and friends loved watching her in this role, and she really did make it so worthwhile to watch her take on the role of Alice. She was more than just the maid on this show – she was a star.
Her Health Battles
Ultimately, what took her life was her long battle with Wilson's Disease. While it might not be a well-known health issue, it is one that hits close to home for anyone who has suffered from it or loves someone who suffers from it. Wilson's Disease is genetic. Unfortunately, it is commonly passed down in families, and it affects everyone a little differently. Essentially, this disease causes copper to build up excessively in a person's body. It's exceptionally difficult to diagnose this health condition, and it's one that cannot be caught or developed. It must be passed down from not just one but both birth parents to a child. Genetic testing can be done in a family, but diagnosis often comes after a myriad of other health concerns and conditions are ruled out. Typically, this disease affects a person's brain and/or liver. Her death was not entirely unexpected, but it certainly was not welcome.
"Bergen Williams succumbed to the ravages of Wilson's Disease surrounded by loving family," is the statement on her Twitter account, which is being run by the late actress' sister. Her "General Hospital" costars are horrified by the death of the beloved actress, and many have used their own social media pages to issue her family prayers, well-wishes, and their profound sadness by way of blessings to those who loved her the most. Her costars are not the only people who have been sharing their sadness online, either. Her fans have also shown an outpouring of sadness online. Daytime soap fans are some of the most loyal fans in the world, tuning in daily to see their favorite characters in their favorite 'stories' doing the things that they do best. Her own character was so enamored with the character of Luke Spencer, and she was hilarious, fun, entertaining, and completely enamoring. She is one that will never be forgotten, and she is someone who managed to do big things despite the challenges she faced with her own health. Our thoughts and prayers go out to her friends, her family, and her fans.
Tell us what's wrong with this post? How could we improve it? :)
Let us improve this post!