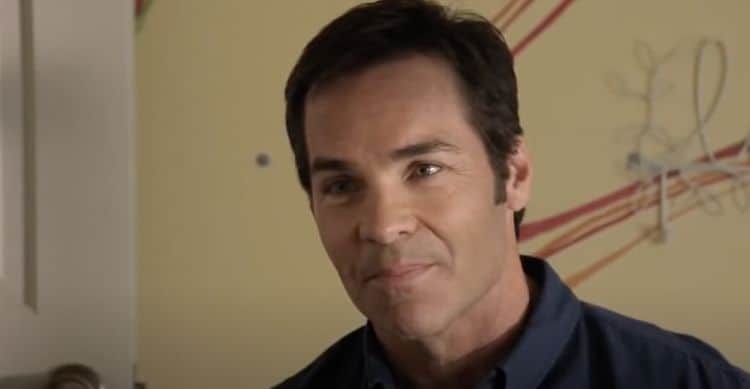 Even if the name leaves you with a furrowed brow, the face is one most everyone recognizes immediately. Jay Pickett is one of the most famous, most beloved daytime soap opera actors of all time, and his life was cut tragically short when he died at the age of 60 in 2021 while on the set of a new film in which he had a role. Pickett is forever remembered as the man who made so many characters famous on daytime television, and his fans, his friends, and his family are currently honoring his legacy as one of the best daytime television actors of all time.
His Early Life
Jay Pickett was born Jay Harris Pickett. He was born on February 10, 1961, in Spokane, Washington. However, he did not grow up in Washington. He grew up in Idaho in a town called Caldwell. He stayed close to Idaho while growing up, even when it was time for him to head off to college. He chose to enroll in courses at Boise State University. It was here that he graduated with his BA in acting. He spent his free time appearing in school productions while at Boise State.
His Move to LA
After he graduated with his BA in acting from Boise State, Pickett made the move to California. He knew where he was headed in life – to Hollywood – but he wasn't quite done with his desire to learn as much as possible about acting. He immediately enrolled in courses at UCLA to study acting more in-depth. It was from UCLA that he graduated with his MFA in acting. Much like his time at Boise State, he continued to focus on his acting while he was enrolled in courses at UCLA and graduated with a long list of productions under his belt.
Daytime Appearances
Pickett made his first appearance in the soaps back in 1991. He was cast in the role of Chip Lakin on the hit show "Days of Our Lives". He called himself Chip Lakin until 1992 when the character was then removed from the show, and he was able to move onto other projects. He returned to daytime television five years later in 1997. He took on the role of Frank Scanlon Jr. on the hit show "Port Charles," which was the spinoff of a much more successful daytime soap called "General Hospital". Pickett spent approximately six years on the show, leaving in 2003. His final appearance on daytime television was perhaps a bigger one. He was the man given a role that was held by another actor at the time. If you follow daytime soaps, you know it is not uncommon for the show to recast a character and simply move on with the show as if things never changed. When the writers decided to recast the role of Lorenzo Alcazar on "General Hospital," they immediately cast Jay Pickett. He took on the role in 2007 and kept it until 2008.
His Death
On July 30, 2021, Jay Pickett began his day like any other day this summer. He was on set filming "Treasure Valley," alongside a bevy of other talented actors. The western movie is in the middle of production, and its release date has not yet been announced. While in the middle of filming a scene in which he was on a horse, Pickett suffered a sudden massive heart attack and died. It was not something anyone saw coming, and it was a tragic moment for all who were there to see it happen. Watching a friend and colleague die in front of you is a tragic moment overshadowed only by the sudden loss and the tragic death of this man. What will happen now is unknown. Pickett was not just an actor in the film he was shooting. He was also the man who wrote the screenplay, and he was producing the film with friends Jim Heffel and Tucson Vernon Walker. At the moment, there is no information regarding how much of the movie has been shot, how they will handle the death of the man acting in the film, and what is coming next. At the moment, everyone is taking a hiatus from filming to mourn the passing of a man so important to so many, and they will make decisions when they are ready. Our hearts and prayers are with his friends, his family, his fans, and everyone who was ever touched by the man who was so important to so many. May Jay Pickett rest in peace.General Hospital