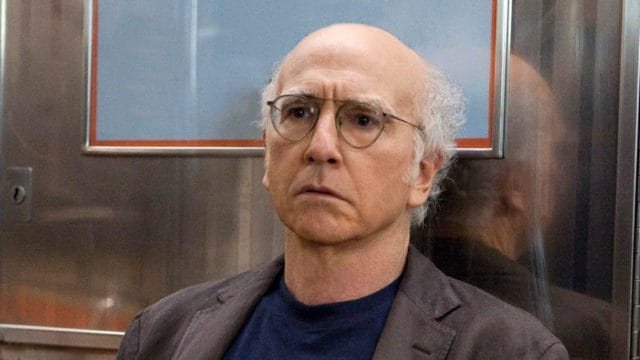 If you know anything about Larry David it's that he's very self-deprecating and seems to think that his life isn't worth as much as others seem to think it is. That might be a turn-off for a lot of people but even more people have deemed it as something that's worth taking a look at since he's had a solid fan base for a while now. It might be the fact that he can laugh at himself or put himself down and keep going or it could be something else entirely but the fact remains that a lot of people would take his quotes to heart and would likely see them as inspirational in some big, important way.
Half of them though sound like put downs if you really think about it.
10. Anyone can be confident with a full head of hair. But a confident bald man – there's your diamond in the rough.
Yes and no. There are plenty of people that aren't too confident and have long, flowing locks, but it's true that without a full head of hair one's desirability is almost always in question.
9. Women love a self-confident bald man.
As long as they love a bald man the confidence part is just icing on the cake. Self-confidence is something that a lot of people like to see.
8. I had a wonderful childhood, which is tough because it's hard to adjust to a miserable adulthood.
Usually it's the reverse that happens, but for some reason this guy just seems to dump on himself sometimes, despite having a pretty good life.
7. I don't like to say anything good. I feel like I'll jinx myself.
Ah yes, there are a lot of people that think that as soon as they start enjoying life that something will come along to balance it out in a negative manner.
6. I don't take on big things. What I do, pretty much, is make the big things small and the small things big.
It's better not to make mountains out of mole hills and at least try to pretend that the mountains are just big mole hills in the near distance.
5. When you're not concerned with succeeding, you can work with complete freedom.
That way the pressure is off and you can do pretty much whatever you want and express yourself without that frustrating need to fret over it.
4. I've been in therapy. I know enough about myself now to know that I really don't need to know anymore.
Some folks don't want to take that inner journey to the soul to discover who they are. The highlights seem to be just fine in some cases.
3. I just feed off the energy of the audience.
That seems to be about all you can do at times, especially if the audience and their reaction is how you make your living.
2. Anything that's for free, people will take. They don't discriminate.
The moment you put the word FREE on anything people are going to run towards it no matter what it is.
1. You write about what you know.
Yes, yes, yes. Always write what you know. And the more you learn, the more you know.
For a guy that puts himself down so much he's actually pretty wise.