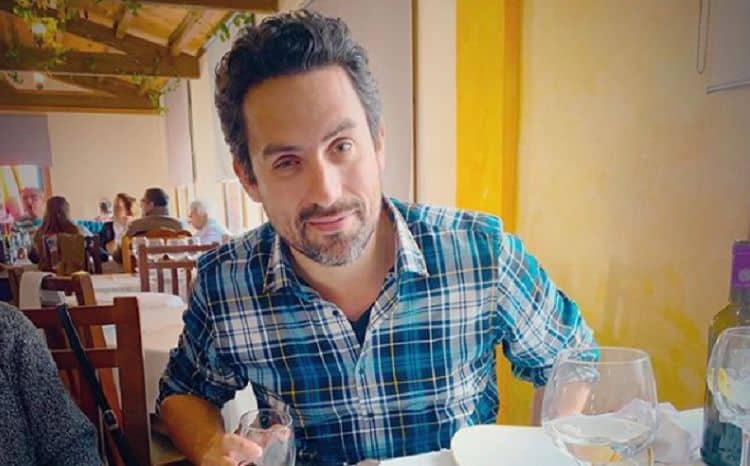 When it comes to people with a lot of talent, Ed Weeks is one of the individuals that comes to mind almost immediately. This is a man who was raised in England and found it possible to have success both there and in the United States with relative ease. Most people would be happy to think about having enough talent to be an actor or a writer but Weeks has managed to become both of those things, along with a producer and a comedian. It makes you wonder if there is anything he is incapable of doing. With all that being said, here are five things about Ed Weeks that you might not know.
1. He attended Cambridge University
This is easily one of the most prestigious universities in England and he managed to be quite comfortable there during that time of his life. One might even argue that this is what primed him for his later successes, not to mention his ability to tap into so many of the different talents that he has.
2. He's six feet tall
It's fairly obvious that he's tall, even when you look at him on the screen. However, a lot of people wouldn't think that he's really a full six feet tall. Some people are even somewhat surprised when they find out that he is indeed that tall. Of course, all of that would likely change for anyone that was standing right next to him, as it can sometimes be difficult to judge someone's height correctly when looking at them on camera. It is a lot easier to tell by looking at someone who is standing in the same room with you.
3. His mother is from El Salvador
This is how he gets those dashing good looks despite being from England. Not that people from England can't be good looking, but Weeks is the tall, dark and handsome type that typically isn't found in a place that gets more rain than sunshine. Thanks to his mother's heritage, he has dark wavy hair and what amounts to a permanent tan without having to go to any extra effort in order to get it.
4. He has talent and it sold very quickly

Granted, this fact is already been mentioned but it is worth noting that once he made the decision to move to the United States and come to Los Angeles, he managed to sell a pilot to CBS almost as soon as he moved there. In less than a year, he was working on a television show for a major network. Everybody knows how hard it is to make it in the entertainment industry. The truth is, a lot of people that have a great deal of talent never make it in Hollywood so the idea of somebody moving out there and finding success almost instantaneously is practically unheard of. It is definitely something reserved for the individuals that have a lot of talent and more than their fair share of luck to boot. One thing is certain, he's never looked back since he found that initial success and he continues to build on his successes with one project after another.
5. He loves dogs
Not only does he love dogs, but he has a soft spot in his heart for the older dogs that have the most difficult time getting adopted. As such, he makes it something of a mission in his life to ensure that the older animals that may not be able to find a loving home anywhere else do indeed find one with him. To that end, he has put a lot of time and effort in on rescue organizations that specialize in providing loving homes for older animals.