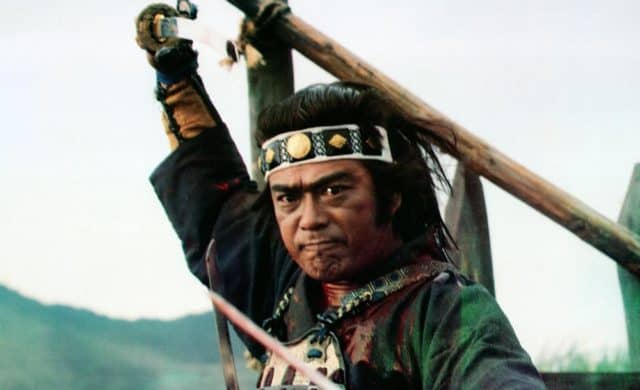 Sonny Chiba is an actor, singer, and martial artist from Japan who has done a fair amount of film direction and film production over the full course of his legendary career. In total, Chiba has appeared in more than 125 movies which are in addition to the various other ways in which he has been involved with the Japanese film industry, so it should come as no surprise to learn that he continues to be a figure of considerable influence in his chosen profession.
Here are five things that you may or may not have known about Sonny Chiba:
Was a Serious Competitor in Artistic Gymnastics
At one point in time, Chiba was a serious competitor in artistic gymnastics. In fact, he was one of the leading candidates for the Japanese Olympics team until he suffered a back injury that rendered him incapable of competing. Still, that back injury did not stop him from remaining interested in other physical activities, which is what led to his subsequent career as one of the first actors to achieve stardom through their martial arts skills.
Learned Martial Arts From Mas Oyama
When he was attending the Nippon Sport Science University, Chiba started studying the martial arts under Oyama Masutatsu, who should be better-known to most people in the west as Mas Oyama. As a child, Oyama studied Chinese martial arts from a Chinese farmer named Lee, who told Oyama to plant a seed and then jump over the resulting sprout 100 times on a daily basis, which is a well-known story that has been entrenched in the popular imagination. Later in life, Oyama became famous for having fought 52 bulls with his barehands over the course of his lifetime, including three separate occasions when he killed his opponent with a single strike. As a result, Oyama is still remembered as "Godhand." Interestingly, Chiba has actually played Oyama in three movies based on Oyama's life.
Adopted the Name "Sonny" Because of a Toyota Commercial
Chiba has used more than one stage name over the course of his career. For example, Chiba Shinichi is a stage name, while Sonny Chiba is another stage name derived from it as well as Chiba's association with a Toyota commercial for the car called the Sunny-S. Currently, the stage name Chiba Shinichi has been retired. Instead, Chiba uses J.J. Sonny Chiba as an actor and Wachinaga Rindo as a director.
Became a Choreographer in His 50s
When Chiba reached his 50s, he became a martial arts choreographer, which has brought him even more influence in Japanese action films and beyond. Examples of his continuing involvement in movies ranged from Deadly Outlaw: Rekka, which was about two members of the yakuza seeking revenge for their murdered leader, to Battle Royale II, which can be described to some extent as an even more brutal version of The Hunger Games long before there was The Hunger Games.
Founded Japan Action Enterprise
Chiba founded the Japan Action Club, which has since become the Japan Action Enterprise. For those who are curious, it is a talent firm that specializes in providing action-oriented actors as well as stunt-people to movie, TV show, and theater productions that are in need of such talent. By training and managing its people, Japan Action Enterprise seeks to elevate the level of martial arts that see use in Japanese media, which is in line with Chiba's lifelong career as a martial artist who rose to stardom through their martial arts skills.
Tell us what's wrong with this post? How could we improve it? :)
Let us improve this post!