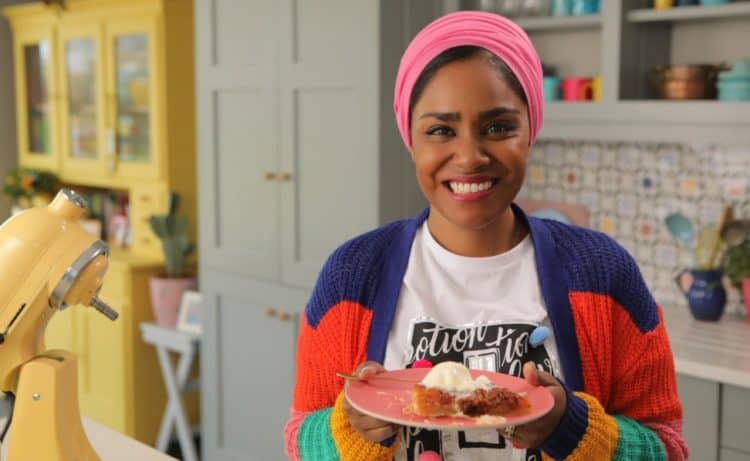 Nadiya Hussain has always loved being in and around the kitchen, but she probably never thought that it would turn her into a star. Little did she know, however, her skills in the kitchen would eventually earn her the admiration of people all over the world. After winning The Great British Bake Off in 2015, Nadiya's star began to rise and it hasn't slowed down since. In 2017, she even got her own show called Nadiya's British Food Adventure. Now she's back on TV with another show called Nadiya Bakes and it's the perfect thing to watch if you're looking for something light-hearted (and delicious) to take your mind off everyday stress. Here are 10 things you didn't know about Nadiya Hussain.
1. Her Father Was A Chef
Nadiya's father was a chef and owned a local Indian restaurant. Nadiya's love for food developed at a very early age and she grew up in and around the kitchen. It didn't take her long to see food as something more than just something people need to eat to survive.
2. She Likes To Read
With a schedule that is constantly jam-packed, Nadiya probably doesn't get nearly as much time to read as she'd like. When she does get the time, however, she enjoys curling up with a good book and getting lost in a story. Occasionally, she'll even share photos of the books she's reading with her followers on Instagram.
3. She Is An Author
Nadiya doesn't just like reading books, she likes writing them as well. She has released more than a dozen books since 2016 and some people may be surprised to know that they aren't all cookbooks. She has written four children's books and a fiction trilogy based on a group of characters called the Amir sisters.
4. She Suffers From A Panic Disorder
When the camera is rolling Nadiya may seem cool and confident, but many people don't know how much strength it has taken for her to get there. She dealt with anxiety as a child and was diagnosed with a panic disorder when she was a teenger for which she underwent cognitive behavioral therapy.
5. She Has Won Awards
Having a lot of followers is won thing, but nothing feels quite as good as wining a tangible award for your hard work and talent. At this point in her career, Nadiya is lucky to be able to say she's won several. She has nearly a half dozen awards to her name and there's a very good chance she's going to bring home even more in the years to come.
6. She And Her Husband Have An Arranged Marriage
Although Nadiya was born in England, her family's roots trace back to Bangledesh where arranged marriages are relatively common. Nadiya and her husband were arranged to me married and they not have three children together. When discussing her marriage, Nadiya told Youth Magazine, "We did things backwards. There are lots of people who know they want to be with each other for ever and then they get married, but we did it the other way around. We got lucky."
7. She Likes Giving Back To Others
For Nadiya, having a large platform is about much more than being popular. She loves being able to give back to the communities that are important to her. Over the years she has gotten involved with several charity organizations including the Starlight Children's Foundation.
8. She Doesn't Let Her Haters Bring Her Down
There are countless people all over the world who love Nadiya, what she does, and what she stands for. On the other hand, however, she has also had to deal with more than her fair share of haters. Despite the negative comments that come her way, Nadiya does her best to ignore them and keep pushing forward.
9. She Is Not Afraid Of Change
Change is a natural part of life and while there are some people who refuse to accept that, Nadiya understands that it's inevitable. Although Nadiya wants to do what she's doing for as long as she can, she is a "firm believer that nothing is forever". She is grateful for every day she gets to wake up and do something that she loves.
10. She Made A Cake For The Queen
Nadiya has gotten to do a lot of cool things throughout her career, but none of them have been as cool as being commissioned by Buckingham Palace and asked to bake the cake for Queen Elizabeth II's 90th birthday celebration. Nadiya made an orange drizzle cake for the special occasion.