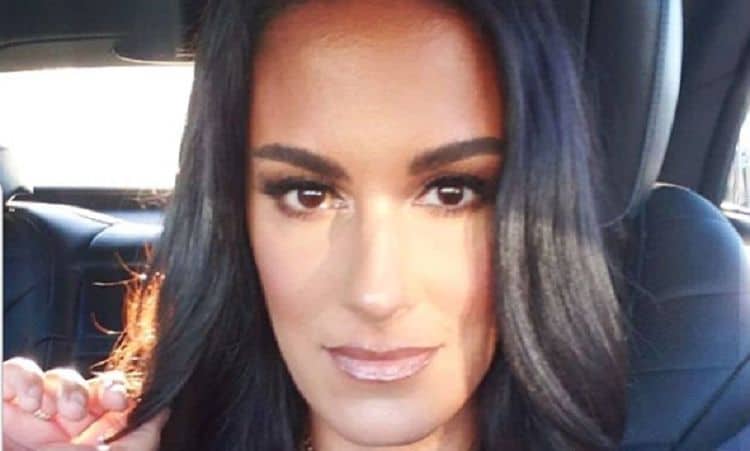 If you're looking for a reputable doctor to visit about your own plastic or reconstructive surgery, perhaps it's time to call Dr. Sheila Nazarian, MD. She's one of the leading specialists in her line of work in California. She's got an impressive resume, she's a walking model for her line of work, and she's been working hard her entire life. You will not find a moment when she did not excel in her academics, and we think this is the kind of doctor we should all aspire to visit when we have medical issues. Let's learn a little more about this gorgeous, talented, intelligent medical professional.
1. She's Always Been Smart and Focused
From the time she was a child, she's put all of her energy and her focus into her studies. Even as a child, she was an academic wizard. She applied for – and was accepted into – the Harvard-Westlake School when she was only in middle school. It's a highly prestigious academy only for the best of the best. She went throughout middle and high school.
2. She Rocked College
She earned her Bachelor's Degree at Columbia University. She then went to the Yeshiva University's Albert Einstein College of Medicine for her medical training. She learned the precise art of plastic surgery in California when she was accepted into the University of Southern California. She's still a mentor at USC.
3. She's Got a Skincare Line
Because she is so good at what she does, she was able to create a line of skincare products that allows her to help women make their skin as beautiful as possible. It's all organic, and it's designed for women who are pregnant and lactating. It's called Spa Momma.
4. She Improves Lives
One thing that many people forget is that plastic surgery is often more about the confidence level of a person than anything else. When you don't feel confident in your outward appearance, it affects all aspects of your life. She knows that what she does is not about vanity so much as it is about making people feel good and improving their lives. She's a confidence maker.
5. She's Got a New Show on Netflix
If you haven't become familiar with Skin Decision just yet, it's time for you to do just that. It's a show on Netflix that stars our favorite plastic surgeon. This is a show about those who not only want to change their bodies, but they need to. This show is about men and women who have been in accidents, who are struggling with their mental health, who have other heartbreaking issues, and how these doctors change their lives by changing their confidence level. The show is on Netflix.
6. She's Already Famous
If you think you recognize her or her name, you probably do. She's no stranger to reality television. She's already been on shows like "Revenge Body," with Khloe Kardashian, and "Real Housewives of Beverly Hills," as well as "Basketball Wives," and many more. She's been around, and she's worked with and on some of the most famous people in the country.
7. She's Not from the States
Dr. Sheila is not a woman who was born and raised in the states. She and her family migrated here in 1985, back when she was only 7. Her family is from Iran, and that was a time when there was a lack of peace and a lot of horrible stuff going on during the revolution. So, she might not have been born here, but she's lived here most of her 42 years.
8. She's A Married Woman
Sorry, gentlemen. She's not on the market. Dr. Sheila is married to Dr. Fardad Mobin. He's a neurosurgeon who has a long history very similar to hers. He came to America when he was 13. He graduated college with a Master's Degree in Physics in only 3 years (so, he's just as smart as his wife), and he also gets to say that he was the second youngest person to graduate his medical class – with honors to boot. They've been together since 2005.
9. She's Got Three Kids
She and her husband have three kids, but they like to keep their kids' lives private as often as possible. We get that, understand that, and respect that in every manner of speaking. Since they like to keep the lives of their children private, we will only say that they have three kids, they are probably gorgeous and super smart, and that they seem to have a very loving and caring home environment.
10. She's a Founder
What we love about her is that she's not just about the success of her own family. She is always looking for a way to give back, and that's why she founded the Nazarian Institute. The goal of her foundation is to help entrepreneurs with a great business plan turn their plan into their reality.